OVER $1.8 BILLION RECOVERED FOR OUR CLIENTS
| CLIENT'S NET RECOVERY | CASE TYPE | DAMAGE |
| --- | --- | --- |
| $151,228,722 | Medical Product | Heart Damage |
| $104,479,115 | Prescription Drug | Diabetes |
| $90,455,399 | Farming Product | Trade Disruption |
| $68,055,680 | Prescription Drug | Heart Damage |
| $60,084,411 | Prescription Drug | Internal Bleeding |
| $29,224,646 | Breach of Contract | Financial Loss |
| $26,923,200 | Medical Product | Skin Death |
| $25,384,216 | Medical Product | Bladder Cancer |
| $19,116,024 | Breach of Fiduciary Duty | Financial Loss |
| $17,617,042 | Breach of Payment Contract | Financial Loss |
| $16,126,301 | D&O Negligence | Financial Loss |
| $14,280,000 | Tire Failure | Quadriplegia |
| $13,177,989 | Sale of Credit Reports | Financial Loss |
| $11,991,670 | Commercial Vehicle Accident | Death |
| $10,026,249 | Tile Sealant | Pulmonary Injury |
| $9,512,498 | Chair Causing Fire | Death |
| $9,187,114 | Industrial Accident | Burn Injury |
| $9,181,172 | Fuel System Failure | Two Deaths |
| $9,146,004 | Medical Product | Cardiac Injury |
| $8,894,000 | Tire Failure | Quadriplegia |
| $8,540,000 | Vehicle Crashworthiness | Death |
| $8,010,186 | Fuel System Failure | Death |
| $7,911,694 | Fuel System Failure | Death |
| $7,787,790 | Tire Failure | Quadriplegia |
| $7,694,750 | Industrial Accident | Death |
Results above are cumulative total amounts net to clients. Past success does not guarantee future success.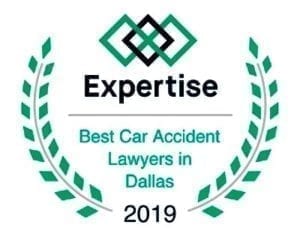 Share This Story, Choose Your Platform!
What To Do After an Auto Accident:
Waxahachie, TX, 18 Wheeler Accident Lawyer
In 2019 in Waxahachie there were 905 traffic accidents, many of which occurred on highways and interstates. In fact, in Texas accidents are more likely to occur in urban areas near highways than any other location in the state. In Waxahachie, accidents tend to occur near US-287, I-35, and US-77. With this in mind, it should not be surprising to learn that many of these accidents involve 18 wheelers. 18 wheeler accidents are common near the highway systems of Texas, and they tend to cause fatalities and high injury rates because of the large nature of the vehicles. In 2019, Ellis County had 289 commercial vehicle accidents. These facts are sobering for a state that did not have one deathless day last year (defined as a day when no one dies from a car accident).
If you have been involved in an 18 wheeler accident in Waxahachie, TX, you may feel helpless. But, it is important to know that you have options and don't have to let the after-effects of your accident make you a victim again. Thompson Law has a team of semi-truck accident lawyers that can help you get back on your feet again regardless of the extent of financial and emotional damage.
Thompson Law Core Values:
Dealing with Recovery After a Waxahachie, TX, 18 Wheeler Accident
In most traffic accidents, victims never saw it coming. One of our fellow almost 40,000 Waxahachie residents left the house for an exciting trip, commute to work, or to take the kids to a special attraction and never made it to their destination. You may feel the same way, that your life got upended and now there is no resolution in sight. Given their size and weight, most 18 wheeler accidents are severe. It is not uncommon for victims to end up in the hospital for weeks. This presents its own unique set of challenges.
At this point, not only are you in the hospital working hard to recover and regain your life, but you also are likely facing a loss of income. If you are the breadwinner in your home, your entire family may be suffering and your bank account dwindling. Add extensive medical debt and mounting bills to the stack, and suddenly you may feel more overwhelmed then you did when the accident occurred. While we cannot prevent accidents, this is where 18 wheeler accident attorneys from Thompson Law can help you.
What Can Thompson Law 18 Wheeler Accident Lawyers Do for Me?
FAQs
What Should I Do When Injured in an Accident?
Thompson Law
2020-01-23T12:10:12-06:00
Get medical treatment! Your health and safety are the most important thing, and your first priority should be seeking immediate attention from a hospital or doctor. Not sure that you're injured or how serious your injury might be? You should still seek immediate medical attention if you are in a car accident, truck wreck or any other type of accident. 
Getting immediate medical treatment does two things: First, it makes sure that any injuries you sustained are properly diagnosed and treated and second, it helps eliminate any doubt that your injuries were caused by the accident. Often, the shock and adrenaline of an accident can mask symptoms of injury, but making the mistake to skip getting checked out can have serious consequences. By seeking prompt medical treatment, you protect both your health and your ability to seek compensation for medical bills and time off work, with the help of your attorney. 
From the moment you choose us to represent you, we will work hard to secure you the best compensation. If you have been involved in an 18 wheeler accident that was caused by negligence, carelessness, or distracted driving, then you are owed a settlement that accounts for your emotional, mental, and physical suffering. It also figures in the loss of wages and/or income that has occurred as a result of the accident.
While you may not be able to speak out from a hospital bed, we can speak for you, and our semi-truck accident lawyers will advocate on your behalf. Our 18 wheeler accident attorneys will begin compiling medical records, insurance records, property records, eyewitness reports, police reports, and more to build our case for your settlement. We also handle all insurance matters so that you don't have to worry about fighting with insurance or dealing with any paperwork. Our 18 wheeler accident attorneys take all of the hassles and burden off your back so that you can focus on recovery. We can even come to you, at your home or in the hospital in Waxahachie.
How Much Does a Semi-Truck Accident Lawyer in Waxahachie, TX, Cost?
Understandably, you are probably worried about your finances right now, but don't let that deter you from calling Thompson Law. Our 18 wheeler accident attorneys work on a contingency basis, which means we don't get paid until you do. There are no upfront costs involved in hiring a semi-truck accident lawyer from Thompson Law. We don't get paid unless you get paid, so our 18 wheeler accident attorneys work hard on your behalf.
Contact Our Waxahachie 18 Wheeler Accident Lawyers Today for a Free Case Review
With our collective experience at Thompson Law, we have successfully represented numerous clients and helped them recover $1.8 billion in compensation for the damages and injuries incurred. We can help you, too.
At Thompson Law, we treat every client with respect, empathy, and compassion. We understand that there is no one size fits all and that every case is unique and vital. Therefore, we offer a free evaluation to our clients so that we can review your case in detail and determine the best legal approach to pursue it. With Thompson Law, you will incur no attorney fee or legal expenses until and unless you get compensated. Hopefully you never need a lawyer for a wreck with an 18 wheeler in Waxahachie, but it never hurts to have one saved in your phone.
Remember, Texas has a Statute of Limitations, meaning the state law limits the time to file a claim.
Call us at 844-308-8180  for a free case evaluation.
Take action now to protect your right to a fair value monetary recovery.
Contact us for a
free consultation
Dallas: 3300 Oak Lawn Ave., Suite 300, Dallas, TX 75219
Fort Worth: 5500 E Loop 820 S, Suite 107, Fort Worth, TX 76119