OVER $1.8 BILLION RECOVERED FOR OUR CLIENTS
| CLIENT'S NET RECOVERY | CASE TYPE | DAMAGE |
| --- | --- | --- |
| $151,228,722 | Medical Product | Heart Damage |
| $104,479,115 | Prescription Drug | Diabetes |
| $90,455,399 | Farming Product | Trade Disruption |
| $68,055,680 | Prescription Drug | Heart Damage |
| $60,084,411 | Prescription Drug | Internal Bleeding |
| $29,224,646 | Breach of Contract | Financial Loss |
| $26,923,200 | Medical Product | Skin Death |
| $25,384,216 | Medical Product | Bladder Cancer |
| $19,116,024 | Breach of Fiduciary Duty | Financial Loss |
| $17,617,042 | Breach of Payment Contract | Financial Loss |
| $16,126,301 | D&O Negligence | Financial Loss |
| $14,280,000 | Tire Failure | Quadriplegia |
| $13,177,989 | Sale of Credit Reports | Financial Loss |
| $11,991,670 | Commercial Vehicle Accident | Death |
| $10,026,249 | Tile Sealant | Pulmonary Injury |
| $9,512,498 | Chair Causing Fire | Death |
| $9,187,114 | Industrial Accident | Burn Injury |
| $9,181,172 | Fuel System Failure | Two Deaths |
| $9,146,004 | Medical Product | Cardiac Injury |
| $8,894,000 | Tire Failure | Quadriplegia |
| $8,540,000 | Vehicle Crashworthiness | Death |
| $8,010,186 | Fuel System Failure | Death |
| $7,911,694 | Fuel System Failure | Death |
| $7,787,790 | Tire Failure | Quadriplegia |
| $7,694,750 | Industrial Accident | Death |
Results above are cumulative total amounts net to clients. Past success does not guarantee future success.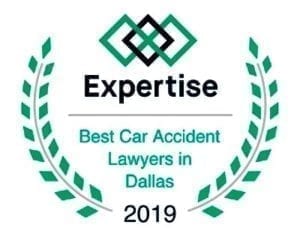 Share This Story, Choose Your Platform!
Dallas Electric Scooter Accident Lawyers
Electric scooters are becoming more popular these days, providing riders with a fun and convenient way to travel nearly anywhere they need to go. While this mode of transportation may be new and exciting, many people are not aware of the inherent dangers that go along with riding an electric scooter. Here is some scooter riding do's and don'ts to help prevent a collision and keep you safe on your two-wheeled journeys.
Reading the manual or instructions will educate you on the proper care of your electric scooter. Although it might seem simple enough to use right out of the box, it's important to take that extra step to thoroughly read (and understand!) the manufacturer's material. You'll learn about the mechanics of the scooter as well as how to properly maintain it for optimal safety.
Make sure to always wear protective gear when riding a scooter. Helmets are required in most states and will protect your head should the worst happen. You should also invest in elbow and knee pads to protect your joints in case of a collision, as well as reflective gear to make sure other drivers can see you at all times.
Just like insuring a vehicle, electronic scooter insurance is important to make sure you're protected if a collision occurs. Even if you're not injured in a collision, someone's property could be damaged, and you need to have insurance in place to cover the costs of repair. Find an insurance company that insures scooters, and read the policy over to make sure you have adequate coverage if you're ever in this kind of accident.
Make Sure Your Battery Is Fully Charged
While it's impossible to overcharge the battery, it is possible to run out of battery power while you're riding. It's important to make sure your battery is fully charged before you take your scooter out for a ride. Failing to do so, can leave you stranded and forced to carry your scooter home, or could even result in injury. If you're batteries die while you're riding, the scooter will stop suddenly, possibly sending you tumbling onto the street or concrete.
Do Some Practice Runs Before You Take It Out
Practice riding your scooter and learn how to operate it properly before you take it out for a drive. It's important to learn how to ride it properly, make turns, and stop, before you even consider taking it for a spin. Once you're sure that you can ride it safely, only ride in designated lanes to avoid collisions with other vehicles.
Store Your Scooter in a Safe Place
Try to store your scooter indoors where it won't get damaged by the elements. Extreme heat, cold, or moisture could have a catastrophic effect on the life of your scooter. Take care to store it in a safe, dry location and keep it covered to keep dust accumulation to a minimum if you want your scooter to remain safe and operational for years to come.
Don't Drive Your Scooter In Poor Weather Conditions
Keep an eye on the weather reports before taking your scooter out. If conditions are rainy, windy, or icy, you should always opt for another mode of travel. Scooters leave you virtually unprotected and bad weather can leave you exposed to the elements and affect your visibility.
Don't be tempted to let your friend hitch a ride on your scooter with you. Electric scooters were designed with only one rider in mind. Riding with a friend can put you off balance, affect your visibility, and possibly damage the scooter due to weight restrictions. If you're going somewhere with a friend, either ride one at a time, or better yet, leave the scooter at home.
Don't Ride Your Scooter on the Sidewalk
Electric scooters should be driven on the street, and many cities have laws and ordinances to reflect this. If you ride on the sidewalk, you could accidentally hit a pedestrian for which you would be liable. You should also read up on your local laws regarding scooters to ensure that you're always in full compliance.
Don't Forget to Charge the Battery
Leaving the battery flat for long periods of time can greatly affect the life of your scooter. If left flat for too long, the battery will stop holding a full charge and run out of juice much faster. It's also important not to leave it charging overnight or while you're out. Leaving it unattended while charging could result in a fire.
And last but not least…
Call us and don't delay taking action.
Electric scooters are a lot of fun, but owning one carries a lot of responsibility. You need to make sure to take precautions to keep yourself and other motorists safe on the roads.
If you're ever injured in an electric scooter accident, call our personal injury lawyers to ensure that you receive compensation for your accident or injuries. Our team has a track-record of success representing these types of cases, and we're committed to working hard for the best possible outcome for all our clients.
Contact us for a
free consultation
Dallas: 3300 Oak Lawn Ave., Suite 300, Dallas, TX 75219
Fort Worth: 5500 E Loop 820 S, Suite 109, Fort Worth, TX 76119
San Antonio: 777 E. Sonterra Suite 330, San Antonio, TX 78258