OVER $1.8 BILLION RECOVERED FOR OUR CLIENTS
| CLIENT'S NET RECOVERY | CASE TYPE | DAMAGE |
| --- | --- | --- |
| $151,228,722 | Medical Product | Heart Damage |
| $104,479,115 | Prescription Drug | Diabetes |
| $90,455,399 | Farming Product | Trade Disruption |
| $68,055,680 | Prescription Drug | Heart Damage |
| $60,084,411 | Prescription Drug | Internal Bleeding |
| $29,224,646 | Breach of Contract | Financial Loss |
| $26,923,200 | Medical Product | Skin Death |
| $25,384,216 | Medical Product | Bladder Cancer |
| $19,116,024 | Breach of Fiduciary Duty | Financial Loss |
| $17,617,042 | Breach of Payment Contract | Financial Loss |
| $16,126,301 | D&O Negligence | Financial Loss |
| $14,280,000 | Tire Failure | Quadriplegia |
| $13,177,989 | Sale of Credit Reports | Financial Loss |
| $11,991,670 | Commercial Vehicle Accident | Death |
| $10,026,249 | Tile Sealant | Pulmonary Injury |
| $9,512,498 | Chair Causing Fire | Death |
| $9,187,114 | Industrial Accident | Burn Injury |
| $9,181,172 | Fuel System Failure | Two Deaths |
| $9,146,004 | Medical Product | Cardiac Injury |
| $8,894,000 | Tire Failure | Quadriplegia |
| $8,540,000 | Vehicle Crashworthiness | Death |
| $8,010,186 | Fuel System Failure | Death |
| $7,911,694 | Fuel System Failure | Death |
| $7,787,790 | Tire Failure | Quadriplegia |
| $7,694,750 | Industrial Accident | Death |
Results above are cumulative total amounts net to clients. Past success does not guarantee future success.
Share This Story, Choose Your Platform!
Whiplash affects about 83% of people involved in motor vehicle accidents, making it the most common injury to stem from these types of crashes. Increase in the quantity and frequency of these injuries over time is related to the fact that rear end collisions have also increased.  
The term "Whiplash" is a colloquial and non-medical one. The mechanism of neck movement that describes the injury is called cervical acceleration-deceleration, while the family of symptoms and diagnoses that classify as this type of injury are collectively referred to as whiplash associate disorders, or WAD. Whiplash injuries are poorly understood by medical community standards. However, studies on treatment have reported success in recovery outcomes, and patients suffering this ailment can often expect positive future outcomes. However, the road to recovery for traumatic whiplash injury can be a bumpy one, and some patients endure chronic residual pain for months or years, and others risk life-threatening late sequelae such cervical artery dissection. 
The dedicated team at Thompson Law is here for you following your accident or collision and whiplash injury. The Lion Law team is made up of an experienced and tough group of litigators and legal experts. These tenacious legal professionals are prepared to stand up to the insurance companies and agencies who are keeping you from your maximum rightful settlement. Your injuries, pain, and suffering are important, and you deserve the best whiplash lawyers on your side when the time comes to make your case. If you have suffered a serious neck, back, or whiplash injury, reach out to Thompson Law right away at 844-308-8180. The caring and skilled team of operators is standing by 24/7 to take your call and get to work for you.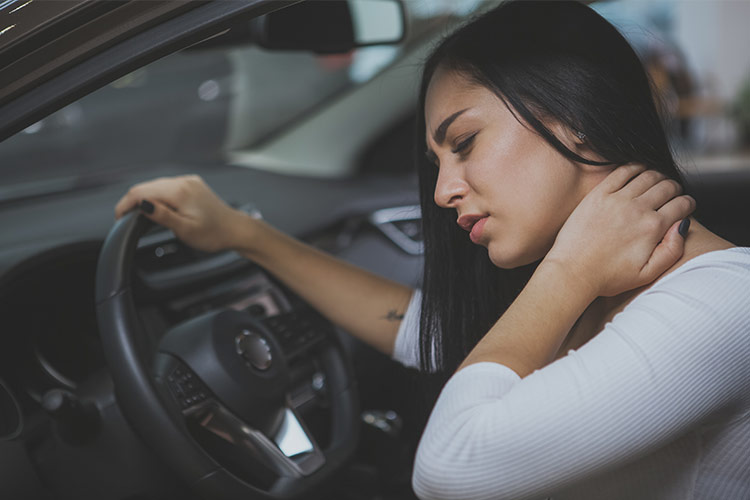 FAQs
I've Been in an Accident With an 18 Wheeler. Who's Responsible – The Company or The Driver?
Kirk
2020-01-23T12:18:56-06:00
Many times it can be the fault of both the driver and the 18 wheeler company. Truck drivers can be at fault just like any other motorist for failing to follow the rules of the road. However, 18 wheeler companies and their employees have federal laws they are required to follow that govern things like how many consecutive hours of driving are allowable, minimum numbers of resting hours between jobs, when and how to do inspections, and so on. Also, the 18 wheeler companies have specific duties and responsibilities regarding training their drivers and supervising their work. When trucking companies refuse to follow standard rules, regulations, and practices regarding the commercial and transportation industry, people can get hurt and companies can be found at fault for contributing to or causing the collision through their irresponsible decisions.  An experienced 18-wheeler accident lawyer will know what violations to look for and how to hold both the driver and the company responsible for endangering the motoring public on the roads we all share.  
The most common causes of whiplash are auto accidents. Typically, this injury occurs at the end of the crash event, and frequently results from rear-end collisions. The injury itself is a result of exceptional force being applied to the neck in such a way that the neck and head are forced outside of their normal range of motion. This hyper-extension can take the form of a forced "s" shape to the spine and an untenable force and weight load to the lumbar spine and cervical spine. This is what results in injuries to the muscle, tendons and ligaments in and around the neck.  
A few other causes of whiplash injury frequently seen in the personal injury space include:
Truck and 18

w

heeler 

w

recks

 

Train and bus crashes

 

Amusement park ride collisions

 

Sports 

a

ccidents

 especially in sports where speed is important

 

Slip and Fall or Impact Injuries in the workplace or home
Diagnoses and Severities of Whiplash
Whiplash is a non-medical term used to refer to injuries of the soft tissue of the neck. Medical diagnoses of the various conditions that are colloquially described as whiplash may include specific terms of cervical strain, sprain, or hyper-extension; for example, acceleration flexion-extension neck injury or soft tissue cervical hyper extension injury. After your accident, your doctor will conduct an exam to determine the scope and severity of your neck injury and classify it accordingly. The exam may include the following: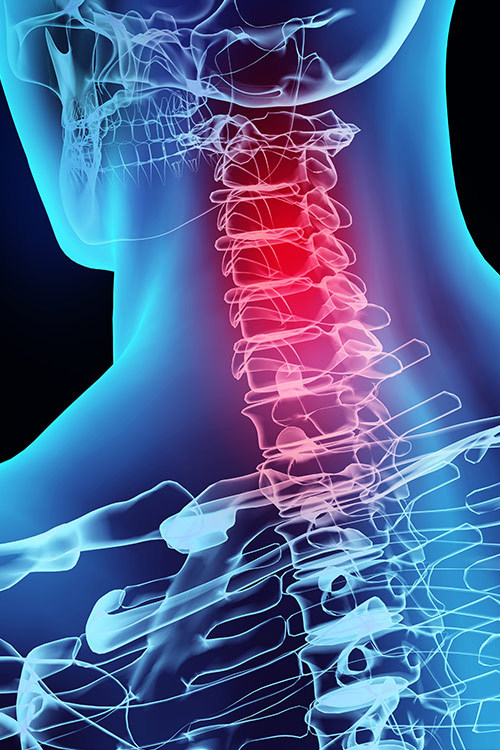 Observation of your movements and strength  
Assessment of your alertness and focus 
Inspection of your skin for bruises or abrasions 
Touch and pressure on your neck to test local sensitivity 
Questions about sensations in the body, such as tingling, numbness, etc.  
X-rays 
Magnetic Resonance Imaging (MRI)
 Computed Tomography (CT) scan   
Whiplash can often be self-diagnosed due to its signature symptoms. However, as with all health-related matters, it is always best to confirm injuries and ailments with medical professionals. Expert diagnosis results in better understanding of the injury, leading to ideal healing and recovery strategy. In the context of personal injury claims, it is essential that you are checked out by a medical professional who can confirm the specific medical designation of your neck/back injury and prescribe the appropriate course of treatment.  
An additional reason to visit with a healthcare professional if you suspect a whiplash injury after your accident is because whiplash can range in severity depending on a range of factors. The specific circumstances of the wreck or accident that caused the injury will impact the intensity of the injury. Help your doctor predict the best recovery strategy and set expectations for course of treatment by sharing information about your accident and following their guidance. Factors that can play a role in the severity of a neck injury include: 
The cause of the impact 

– – car vs tractor trailer

 

The force of the impact that caused the injury 

– – speeding crash vs rear ended at stoplight

 

A prior neck or back injury

 – – recent or older injuries may increase vulnerability to reinjury

 

A history of head, neck or back injuries

 – – sports accidents are a common example

 

Position

 of the body prior to the impact

 – – buckled and seated safely vs twisting, turned in seat

 

Multiple impacts from several angles

 – – intersection or multi vehicle crash vs single car struck object

 
After the injury is sustained and the doctor has completed the examination, the severity of the injury in medical terms may be classified in a 0-5 graded scale developed by the Quebec Task Force on Whiplash-Associated Disorders and adapted by the Thomas Jefferson University Hospital's Department of Neurological Surgery.  
Grade
Classification
0. No complaint about the neck. No physical signs 
I. Neck complaint of pain, stiffness or tenderness only. No physical signs 
II. Neck complaint and musculoskeletal signs. Musculoskeletal signs include decreased range of motion and point tenderness 
III. Neck complaint and neurological signs. Neurological signs include decreased or absent deep tendon reflexes, weakness and sensory deficits 
IV. Neck complain and fracture or dislocation 
Symptoms of whiplash can range in intensity depending on the force that caused the injury, the particular physicality of the individual, the time since the injury, and other factors. Symptoms typically fall into 3 categories, and you may experience some, none, or all of these with your whiplash experience. 
Pain

 

Sensory

 

Cognitive

 

Neck Pain

 

Neck Stiffness

 

Concentration Problems

 

Shoulder Pain

 

Dizziness

 

Focus Problems

 

Low Back Pain

 

Numbness in Arm

 

Memory Problems

 

Arm Pain

 

Numbness in Hand

 

Sleeplessness

 

Hand Pain

 

Ringing in Ears (tinnitus)

 

Stress

 or Anxiety

 

Tempromandibular

 (TMJ) Pain

 

Blurred Vision

 

Irritability

 

 

Tiredness

 

Depression

 

 

Nausea

 

 

 

Sensitivity to Noise

 

 

 

Sensitivity to Light

 

 
Whiplash Facts 
Who does it impact and is it preventable? 
Prior to the popularization of the car, whiplash injuries were called "railway spine" because they were most frequently seen in train collisions. In current day, car crashes are the most common reason for sustaining whiplash. Occurrence is extremely common – impacting 83% of people involved in car wrecks.  
Prevention of whiplash is tremendously difficult. Adjusting the height and fit of your car headrest for you and your passengers' height and stature can help mitigate risk and severity of this neck injury. However, the minor successes illustrated in studies of improved head restraint systems are very insignificant – only about 5-10% improvement. More study and innovation are required and in development for multiple types of head restraints: standard, integrated, adjustable, active, and automatically adjusting.  
Whiplash injuries can happen when a car travels at a 

very low 

speed

s, with medical sources citing 5 – 15mph as the minimum speed required to result in neck damage.

 

Females are more than 

twice as likely

 to suffer from whiplash as m

ales

 when the cause is a motor vehicle incident, and they are more likely to suffer long term chronic injury from the whiplash incident.

 

Children

 suffer the same symptoms as adults, however they are at greater risk for damage with whiplash injuries due to their muscles and ligaments being more pliable than adults'. 

 

Rear-impact crashes are the most common type of crash to 

cause

 

whiplash, as this type of accident most straightforwardly causes the rapid back and forth motion of the head and neck.
Treatment and Recovery After a Whiplash Injury
In some cases, symptoms can be managed by home treatments to help with pain, discomfort, and disorientation. In others, doctors and chiropractors may prescribe specific medical treatments or therapies. Advised treatment is based on the severity of the neck damage, body composition and tolerances, age, health, prior or concurrent injuries, medications, and patient preferences.  
Standard recommendations for treatment across the medical community include: 
Ice applications for the first 24 hours

 

Cervical collar, with limited use (less than 3 hours at a time) 

 

Gentle, active movement after 24 hours

 

Nonsteroidal anti-inflammatory medications

 

Muscle relaxing medications

 

Physical therapy

 
Still, some disagreement exists in the medical community around whiplash, and particularly around the treatment that should take place in the first 24-48 hours after the injury is sustained. The core of the debate has to do with how much motion is advisable in this period. Some experts maintain a belief that wearing a soft collar and limiting movement protects the neck from further damage, while others suggest that some muscle movement is beneficial to a quicker and easier recovery. 
Fortunately, for most people whiplash pain is corrected or resolved within a couple weeks to a few months. Still, lingering pain may persist for longer. There is a lack of consensus in medical research as to the duration of symptoms and injury. Some studies have indicated that 25-40% of patients experience symptoms through the 1-year mark, and others indicate about 40% of patients experience pain past the 7-year mark. Around the measurables of these studies there are a lot of remaining questions about what patients can expect in their journey to recovery.  
Despite the ongoing scientific study, it is extremely important to trust the advice of your doctor and follow their guidance for your specific recovery, and it may be helpful to keep in mind that there is a chance that your injury may be more impactful and long lasting than initially anticipated. While you focus on your health, turn to your compassionate and expert legal team at Thompson Law. Ryan "The Lion" Thompson and his staff will fight the insurance companies and your accident's at-fault parties for you. Their commitment to the optimum outcome and your maximum rightful compensation drives everything they do. Being patient with the recovery process and taking good care of yourself is essential.  
Financial Impacts of Whiplash 
Over ten years ago, the overall economic burden of whiplash was estimated at $3.9 billion annually, and over $29 billion if litigation was added in with the factors of medical care, disability, and sick leave. 
In today's dollars this would be $4,825,728,506 and $35,883,622,228 respectively. 
The secondary impacts that result from this type of injury are the ramifications to your life. Pain from whiplash can result in missed work and lost wages, adding financial strain on top of physical pain. Auxiliary injuries can occur as you strain other parts of your musculature system to avoid the pain in your neck.  
Thompson Law understands how difficult it can be to return to life as usual after a serious accident. Our passion is in fighting for just compensation for our clients. See our track record of successful settlements related to whiplash and other related complications and injuries here. Traumatic head injuries, closed head injuries, permanent brain injury, spinal cord injury, quadriplegia, and other skull and spine damage can interact and intertwine with whiplash injuries from an accident. If you or someone you love have suffered harm in an accident, reach out to Thompson Law right away for the help and justice you deserve.   
How Thompson Law Can Help You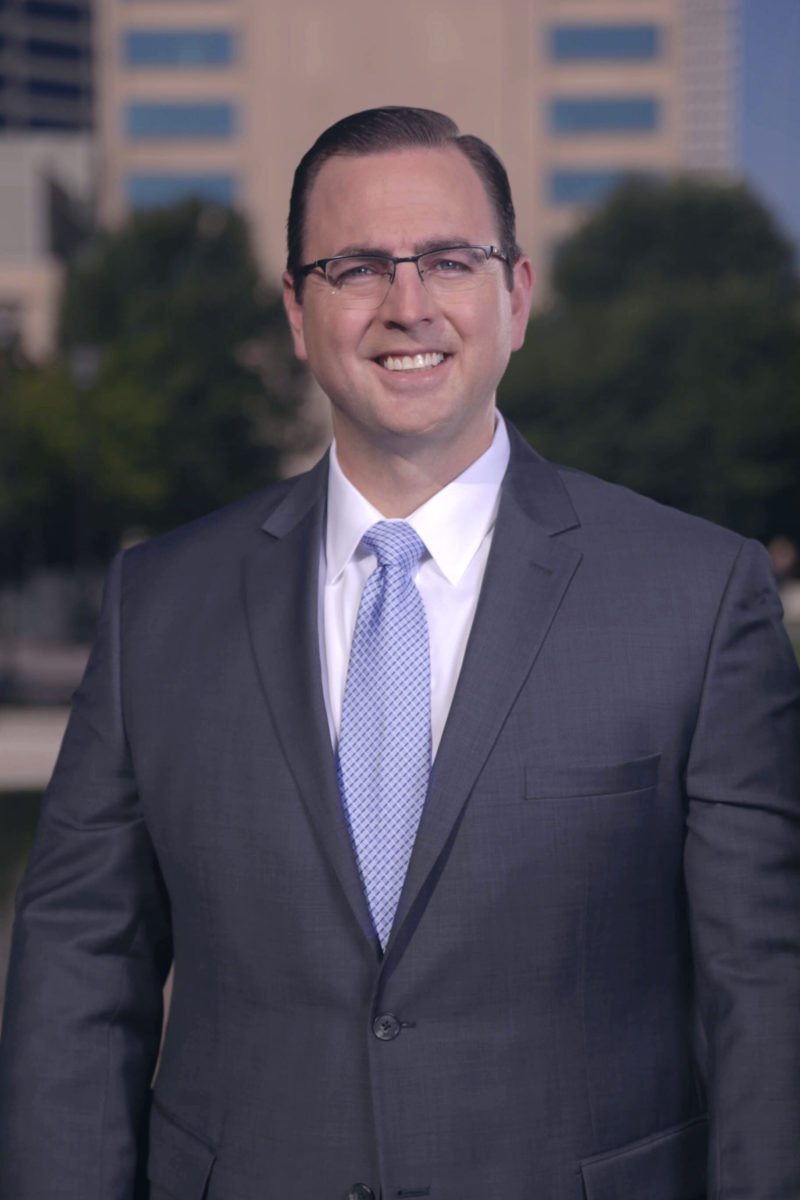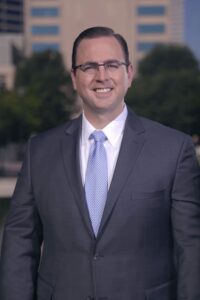 Have you suffered a whiplash injury from a motor vehicle, workplace, slip and fall, or other type of accident? Thompson Law truly understands the painful, frustrating, and expensive implications that these injuries can have on your body and your life. Our empathetic legal consultants are standing by 24/7 to speak with you about your accident and resulting injuries.  
When you reach out to the Lion Law firm following your whiplash injury, your expert attorney will guide you every step of the way through your claim and case process. They will be able to examine and investigate every detail of the events surrounding your injury. Armed with this information, your dedicated team will go to battle for your best possible settlement and your highest rightful compensation. Our results speak for themselves, and our passion to seek justice for our clients is limitless.  
Suffering a traumatic whiplash injury like this after a serious accident can make recovery and healing a full–time job. Take care, focus on your health, and leave the hard work of fighting the insurance companies and at-fault parties to your trusted lawyer at Thompson Law.  
Expert Whiplash Injury Attorney – Legal Consultations Start Right Here or Right Here at 844-308-8180 
Don't hesitate, state law limits your time to file a claim, and you deserve help right away.  
Contact us for a
free consultation
Dallas: 3300 Oak Lawn Ave., Suite 300, Dallas, TX 75219
Fort Worth: 5500 E Loop 820 S, Suite 109, Fort Worth, TX 76119
San Antonio: 777 E. Sonterra Blvd., Suite 330, San Antonio, TX 78258