OVER $1.8 BILLION RECOVERED FOR OUR CLIENTS
| CLIENT'S NET RECOVERY | CASE TYPE | DAMAGE |
| --- | --- | --- |
| $151,228,722 | Medical Product | Heart Damage |
| $104,479,115 | Prescription Drug | Diabetes |
| $90,455,399 | Farming Product | Trade Disruption |
| $68,055,680 | Prescription Drug | Heart Damage |
| $60,084,411 | Prescription Drug | Internal Bleeding |
| $29,224,646 | Breach of Contract | Financial Loss |
| $26,923,200 | Medical Product | Skin Death |
| $25,384,216 | Medical Product | Bladder Cancer |
| $19,116,024 | Breach of Fiduciary Duty | Financial Loss |
| $17,617,042 | Breach of Payment Contract | Financial Loss |
| $16,126,301 | D&O Negligence | Financial Loss |
| $14,280,000 | Tire Failure | Quadriplegia |
| $13,177,989 | Sale of Credit Reports | Financial Loss |
| $11,991,670 | Commercial Vehicle Accident | Death |
| $10,026,249 | Tile Sealant | Pulmonary Injury |
| $9,512,498 | Chair Causing Fire | Death |
| $9,187,114 | Industrial Accident | Burn Injury |
| $9,181,172 | Fuel System Failure | Two Deaths |
| $9,146,004 | Medical Product | Cardiac Injury |
| $8,894,000 | Tire Failure | Quadriplegia |
| $8,540,000 | Vehicle Crashworthiness | Death |
| $8,010,186 | Fuel System Failure | Death |
| $7,911,694 | Fuel System Failure | Death |
| $7,787,790 | Tire Failure | Quadriplegia |
| $7,694,750 | Industrial Accident | Death |
Results above are cumulative total amounts net to clients. Past success does not guarantee future success.
Share This Story, Choose Your Platform!
What To Do After A Dallas Truck Accident:
Dallas Truck Accident Lawyer
Of the 255,136 truck accidents that took place in Texas last year, urban settings like Dallas fared the worst with 53% of the serious injury crashes and 70% of these truck wrecks overall. Any type of Dallas truck accident has the potential to be utterly devastating, but collisions with large trucks, buses, tankers, vans and other larger automobiles can cause particularly severe injury and damage. The magnitude of these accidents can result in additional challenges through the process of gaining your rightful determination and settlement. Trucking companies have legal and insurance resources at their fingertips that individuals simply do not, not to mention a wealth of experience protecting their interests in the aftermath of accidents.   
As a victim of a serious Dallas Truck Accident, working to heal your injuries and put your life back together can be a full–time job. You may find that you need the help of a specialized accident attorney to take care of your claim, while you take care of yourself and your loved ones. Thompson Law has the experience, expertise, and tenacity to stand up to big companies and collect your rightful compensation. Don't hesitate to contact 844-308-8180  Lion Law today for the help you need, and the recompense you deserve after a Dallas Truck Accident.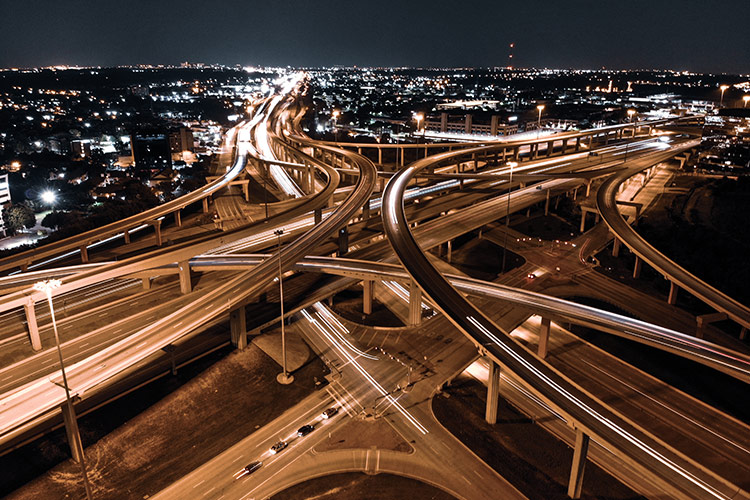 Truck Fast Facts
Pickup trucks are the most popular vehicle sold in Texas, and the Ford F-150 is the most popular model.   
The conventional 18 Wheeler can weigh up to 80,000 pounds, nearly 20 times as much as an average car on the road.  
From 2015 to 2017, trucks in the weight class of 33,000lbs and above accounted  
for 71-78% of fatal truck crashes nationwide. 
In that same period, there were 428 fatal large truck crashes involving hazardous materials cargo. That averages to 142 of these types of crashes per year  
Texas contributed 9.3% of the fatal tractor trailer collisions that occurred in the US in 2017, with 433 of the 4657 total accidents.  
In the 2017-2018 school year, there were 2,211 school buses and 22,761 students involved in accidents, resulting in 650 injuries.  
The US Department of Transportation's (USDOT) most recent statistics report that there are 2,746,882 semi trailers and 8,456,30 straight trucks in the US.  
American Trucking Association (ATA) released its 2018 revenue report for the industry, showing nearly $100 billion in growth over the prior year, for a total of $796.7 billion.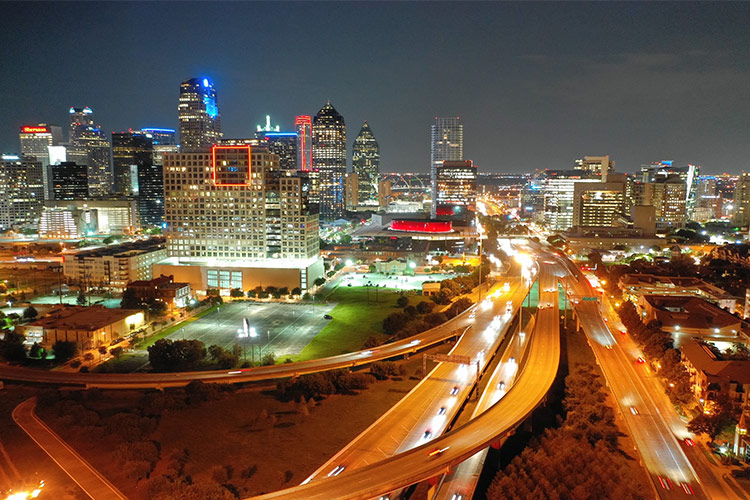 Thompson Law Core Values:
FAQs
What Should I Do When Injured in an Accident?
Thompson Law
2020-01-23T12:10:12-06:00
Get medical treatment! Your health and safety are the most important thing, and your first priority should be seeking immediate attention from a hospital or doctor. Not sure that you're injured or how serious your injury might be? You should still seek immediate medical attention if you are in a car accident, truck wreck or any other type of accident. 
Getting immediate medical treatment does two things: First, it makes sure that any injuries you sustained are properly diagnosed and treated and second, it helps eliminate any doubt that your injuries were caused by the accident. Often, the shock and adrenaline of an accident can mask symptoms of injury, but making the mistake to skip getting checked out can have serious consequences. By seeking prompt medical treatment, you protect both your health and your ability to seek compensation for medical bills and time off work, with the help of your attorney. 
Causes
It is common to have a Dallas Truck Accident as Trucks can be notoriously dangerous on the road. Their handling ability, cargo distribution, payload size and weight alone make them exceedingly precarious when they are not being operated with the driver's full attention and uncompromised ability.   
Despite what we know about the damage these vehicles can cause when things go wrong, modern expectations of truck drivers' performance is extremely demanding, forcing the owner-operators and employees to take risks and cut corners in order to meet tight timetables and travel as much mileage as they possibly can. Individuals driving personal vehicle trucks sometimes make risky or negligent choices too, in the way that they load their trucks or in the items they decide to haul. Some of the leading causes for Dallas Truck Accident:
Road time limits

: 

The Federal Motor Carrier Safety Administration

 regulates Hours of Service that truck drivers may be on the road. The

 mandated limits they require may surprise you

, including a stipulation that property carrying drivers are only required to take a break after their 

14

th

 consecutive hour

 of driving

 

 

Mechanical

: 

Prior to the requirement for

anti-lock brakes, starting in 1997, they were a main cause of 

jackknifing accidents for tractor trailer vehicles.

 

 

Dangerous

 Road Conditions

: Inclement weather, icy roads, and low visibility are all complicating factors for every vehicle, but most of all with semis, which require much longer amounts of time to stop or change course

 

Compromised visibility

: Truck size and load can result in blind spots for the 

driver, or

 block full visibility of the surrounding cars. 

 

 

Driver Fatigue

: Limited or off-cycle sleep opportunities, nearly always after long hours, and grueling onload/offload tasks c

ontribute to physically and mentally tired drivers 

 

Cargo issues

: Overweight, unbalanced, improperly loaded cargo can lead to leaks, spills, or handling difficulties

 

 
What the Trucking Companies Don't Want you to Know
 In a nearly $800 billion dollar industry, the resources at the disposal of the largest companies are almost limitless. Despite this overwhelming revenue, the trucking and transportation employers also experiences a notoriously high turnover rate in employee drivers, in recent years this rate has risen to 136%. The industry's revolving door can drain resources for appropriately vetting and training drivers, leading to negligent or poor drivers continuing to gain new employment or prolonging their tenure at companies already struggling with staffing after turnover loss.  
Additionally, there are approximately 400,000 owner-operator truck drivers in the United States, and on average they operate vehicles that are over ten years old. When you have been hit by one of these individuals it can be difficult to determine who the actual at-fault parties are, as well as the sources of liability in your case. Despite a Dallas Truck Accident that involves one driver, there may be negligence and poor practice on an organizational level of the driver's contracting company, which also contributed to the dangerous circumstances leading to your event.  
after your Dallas Truck Accidents are common, call the expert legal team at Thompson Law will do the work for you, ensuring that all individuals and entities responsible for the accident you suffered are held accountable.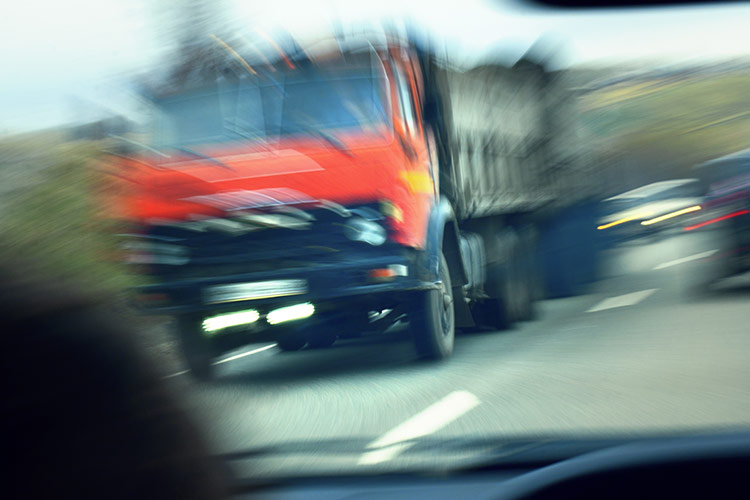 What to do after the Collision
If there are serious injuries at the scene, the first and foremost priority is to call 911 for emergency medical help. Emergency professionals such as EMS, police and firefighters will direct the next steps to ensure the safety of people and property at the location.   
Recording events of the Dallas Truck Accident is extremely important. Providing your Thompson Law team with the best information possible as they represent you in your claim will make all the difference in optimizing your settlement results. Take pictures, take down identification information such as ID's, plates, insurance policies, and contact information, and cooperate fully with emergency responders to make sure complete and accurate reports of the incident are generated and appropriately distributed.   
Do not make a statement to any representatives from insurance companies or representatives of the others involved. Do not apologize to anyone involved in the crash, because even as a figure of speech this can be construed as an admission of guilt.   
Leave the scene carefully as instructed by emergency professionals. As soon as you safely can, call Thompson Law at 844-308-8180 for assistance and a FREE CONSULTATION. Our exceptional team will discuss the specific circumstances of your accident with you, and they will communicate the next steps toward your rightful repair and recovery.  
Dallas Truck Accident Injuries
The power and size of these vehicles result in some of the most devastating and impactful damage that occurs in roadway accidents. Larger size vehicles can cause more damaging, catastrophic collisions, and involve multiple vehicles. Common injuries from truck wrecks may be:  
Cuts and Bruises  

 

Whiplash 

 

Head Injuries and Traumatic Brain Injuries (TBI)

 

Broken Bones  

 

Spinal Injuries

 and Paralysis

 

Neck and Disk Injuries  

 

Joint Trauma and Sprains  

 

Muscle, Ligament and Tendon Injuries  

 

Soft Tissue Injuries

 

Internal Injuries and Internal Bleeding

 

Amputations and Dismemberment

 

Death
The most important thing you can do following a serious truck accident is take care of yourself. At Lion Law, our wish is for every client to recover as fully as possible and receive the best compensation possible for your Dallas truck accident. Please  reach out anytime 24/7 at 844-308-8180 and grant us the opportunity to help you and yours after the Dallas truck wreck.    
If you have been hurt in a Dallas truck accident, the time to call Thompson Law is right now at 844-308-8180! Your dedicated Dallas truck accident lawyers will guide you through the process of seeking treatment, protect your interests in negotiations with the at-fault parties, and go to battle for the compensation you deserve. Your dedicated Thompson Law team is fully prepared to take a case as far as necessary to win your rightful outcome and compensation. After suffering a truck wreck injury, you need an expert advocate and a tenacious attorney to have your back.  Ryan Thompson is the Dallas truck accident attorney you need to feel protected and empowered at the negotiation table.  
Texas law limits the time to file a claim, so reach out now to speak with one of our knowledgeable and compassionate truck accident lawyers about your wreck.  
24 hours a day, 7 days a week, the Lion Law team at 844-308-8180 is ready to help. 
Contact us for a
free consultation
Principal Office Address: 3300 Oak Lawn Ave. Third Floor Dallas, TX 75219