OVER $1.8 BILLION RECOVERED FOR OUR CLIENTS
| CLIENT'S NET RECOVERY | CASE TYPE | DAMAGE |
| --- | --- | --- |
| $151,228,722 | Medical Product | Heart Damage |
| $104,479,115 | Prescription Drug | Diabetes |
| $90,455,399 | Farming Product | Trade Disruption |
| $68,055,680 | Prescription Drug | Heart Damage |
| $60,084,411 | Prescription Drug | Internal Bleeding |
| $29,224,646 | Breach of Contract | Financial Loss |
| $26,923,200 | Medical Product | Skin Death |
| $25,384,216 | Medical Product | Bladder Cancer |
| $19,116,024 | Breach of Fiduciary Duty | Financial Loss |
| $17,617,042 | Breach of Payment Contract | Financial Loss |
| $16,126,301 | D&O Negligence | Financial Loss |
| $14,280,000 | Tire Failure | Quadriplegia |
| $13,177,989 | Sale of Credit Reports | Financial Loss |
| $11,991,670 | Commercial Vehicle Accident | Death |
| $10,026,249 | Tile Sealant | Pulmonary Injury |
| $9,512,498 | Chair Causing Fire | Death |
| $9,187,114 | Industrial Accident | Burn Injury |
| $9,181,172 | Fuel System Failure | Two Deaths |
| $9,146,004 | Medical Product | Cardiac Injury |
| $8,894,000 | Tire Failure | Quadriplegia |
| $8,540,000 | Vehicle Crashworthiness | Death |
| $8,010,186 | Fuel System Failure | Death |
| $7,911,694 | Fuel System Failure | Death |
| $7,787,790 | Tire Failure | Quadriplegia |
| $7,694,750 | Industrial Accident | Death |
Results above are cumulative total amounts net to clients. Past success does not guarantee future success.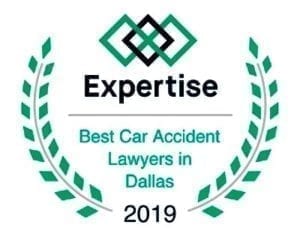 Share This Story, Choose Your Platform!
Your

D

allas

Commercial Vehicle Accident Lawyer
It's difficult, if not impossible, to make a complete determination of the number of commercial vehicle crashes in the US every year. There are nearly half a million large truck and bus crashes alone, and that does not come close to including all types of commercial vehicles. Taxis and rideshares (like Uber, Lyft, Alto), delivery cars and vans, vehicles owned and operated for business purposes, construction vehicles, and other industry-specific motor vehicles also contribute to devastating and deadly accidents each year, and they are not included with truck and bus crashes in comprehensive figures. What we do know is that in Texas, year over year commercial vehicle accident fatalities have been increasing, and people need help after a dangerous or deadly crash has occurred. Thompson Law Injury Lawyers specializes in just this type of assistance. Ryan "The Lion" Thompson and his dedicated team have devoted themselves to helping clients get the help they need in recovering from crash injuries, fighting the insurance companies for maximum compensation, and holding the at-fault parties responsible for their negligence.
What To Do After an Auto Accident:
What Counts as a Commercial Vehicle?
In filing an insurance claim after an accident, it is important to understand which vehicles may be categorized as commercial. While some types may be obvious like 18 wheelers or large box trucks, there are many vehicles on the road that you may not suspect are classed commercially. Classifications vary slightly by state and are not always as straightforward as you might think.  
In Texas, a wide variety of vehicles operate under the commercial vehicle designation. The following list includes a wide range of vehicles that qualify by regulation and requirement as commercial vehicles: 
Rideshare Vehicles: 

t

axis, 

l

imousines

, and cars used for 

Uber, Lyft,

 Alto, or similar services

 

Delivery Vehicles: 

c

ars, trucks, vans, trailers, 

owned by and/or used for company purposes

 

Buses

: 

s

chool 

b

uses, 

c

ity 

b

uses, 

m

otor 

c

oaches

 

Heavy Equipment Vehicles: 

s

pecialty 

v

ehicles for job sites like oilfields, farming, mining, construction

Hazardous materials transports, regardless of size or weight 

 

Self-propelled or towed vehicles over 26,000 pounds

 

Vehicles intended or used to transport 15 or more passengers at a time

 

Truck

s

: From pickups, to box trucks, to extended semi-trucks

, this is the group that people think of most when they think of commercial vehicles. The many types are generally classed by weight as 

shown 

below. Classes 1-2 are light weight, 3-

6 are mid weight, and 7-8 are heavy weight including the largest and heaviest tractor trailers.

Class 1: 0 to 6,000 pounds

Class 2: 6,001 to 10,000 pounds

 

Class 3: 10,001 to 14,000 pounds

 

Class 4: 14,001 to 16,000 pounds

 

Class 5: 16,001 to 19,500 pounds

 

Class 6: 19,501 to 26,000 pounds

Class 7: 26,001 to 33,000 pounds

 

Class 8: 33,000 pounds+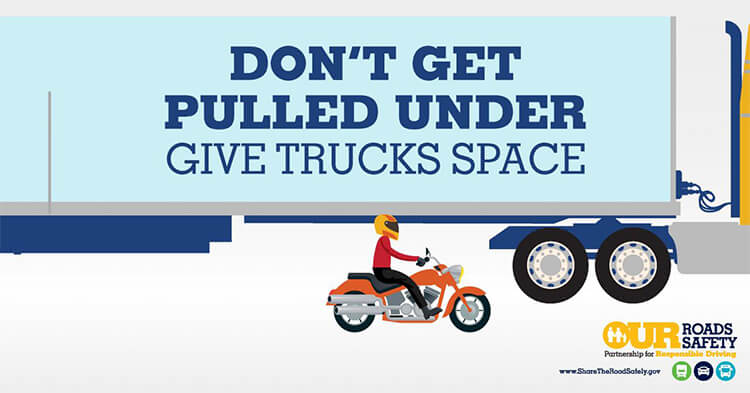 While some cars and trucks are obviously and automatically classed as commercial vehicles, in today's "gig" economy it's not always so simple. It's important to work with an experienced personal injury attorney so you have the help you need to file the appropriate claim and make the most complete demand from the insurance company. After being hit and hurt by a commercial vehicle, you deserve justice, compensation, and the best care possible in your treatment. Call Thompson Law for more information about how to move forward and get the help you need.
FAQs
What Should I Do When Injured in an Accident?
Thompson Law
2020-01-23T12:10:12-06:00
Get medical treatment! Your health and safety are the most important thing, and your first priority should be seeking immediate attention from a hospital or doctor. Not sure that you're injured or how serious your injury might be? You should still seek immediate medical attention if you are in a car accident, truck wreck or any other type of accident. 
Getting immediate medical treatment does two things: First, it makes sure that any injuries you sustained are properly diagnosed and treated and second, it helps eliminate any doubt that your injuries were caused by the accident. Often, the shock and adrenaline of an accident can mask symptoms of injury, but making the mistake to skip getting checked out can have serious consequences. By seeking prompt medical treatment, you protect both your health and your ability to seek compensation for medical bills and time off work, with the help of your attorney. 
Why are there so many

 

c

ommercial 

v

ehicle 

a

ccident

s?

 
Most motor vehicle accidents can be attributed to a main cause in one of three categories: driver error accidents, mechanical failure accidents, or environmental factor accidents. An important part of a personal injury attorney's responsibility is to argue liability for an accident, meaning determine and build a case explaining who is completely or mostly at fault.  
Driver Causes for Collisions 
The most common causes of accidents are driver errors. Much of your personal injury attorney's time and energy is spent building a case that accurately demonstrates the specific details and circumstances of the driver error that caused the wreck. Many of the reasons for accidents involving personal cars and trucks are the same with commercial vehicles. However, due to the specialized circumstances that accompany professional driving jobs, there are special risks and dangers. 
Distraction

 –

Any activity that compromises the attention of the driver's eyes, hands

,

 or mind is a distraction. 

Distracted driving

 has become 

an increasing concern

 over the last couple of decades as phone and other device use has become more widespread, though the road has always had an array of distractions. This is particularly problematic in commercial vehicles where drivers are constantly monitoring devices for their route, their pickup and delivery information, their payment trackers

,

 and more. From semi drivers monitoring their GPS

,

 to Uber drivers answering their next customer's message, 

anything that takes

 focus away from the act of driving is dangerous and 

potentially 

deadly. 

 

Fatigue

 

– Federal and 

state regulations

 exist for the amount of time a professional driver can 

spend working on the road, but these standards may be higher than you think. 

Truckers 

may 

spend 1

5

 hours driving before a required break

, and falsifying drive time log books is disturbingly common in the industry.

 Uber limits its drivers to 12 hour shifts, though the 

enforcement of this rule is dubious

.

 

 

Speeding

 

–

 

We've all experienced the heart-racing feeling

 when

 a huge truck careen

s

 past 

us a

t

 

a 

wildly fast speed. Unfortunately, tight 

delivery

 schedules with 

vast

 mileage and 

heavy 

traffic between stops is the reality professional drivers

 navigate every day

. Many say that their routes and delivery expectations are set up in a way where they have no choice but to speed

 to meet their route expectations

.

Lane Merge Error

 – 

Specialized vehicles like box trucks, delivery vans

,

 and more usually have limited visibility compared to a standard car. 

Large blind spots

, heavy loads and other factors can contribute to challenges when the drivers are merging. If a heavy vehicle moves into another car's space or runs it off the road in the course of merging, 

the consequences are

 devastating for 

these 

smaller vehicles.

Cargo Load Error

 – 

Interior cargo may be 

packed in a way that it blocks the line of sight for the driver. Cargo that is strapped or attached improperly can come loose and roll or fly off toward oncoming traffic. Any cargo that is overweight or improperly balanced can contribute to dangerous vehicle handling. Whether it's a 

logging truck navigating curving mountain roads

,

or a wedding cake delivery van driving overly cautiously, commercial vehicle cargo can be a distraction and a danger to all nearby drivers on the road.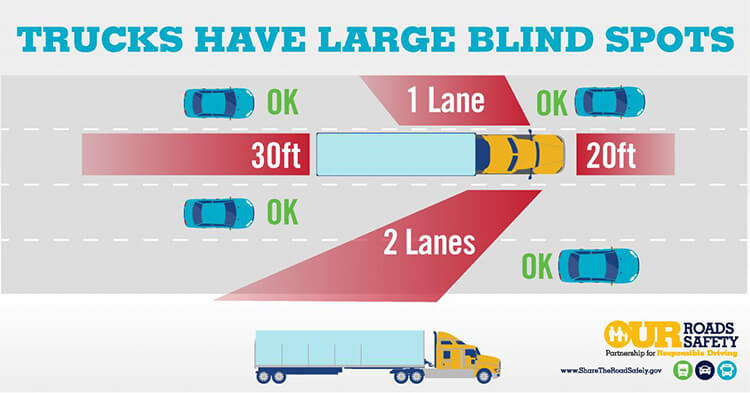 Mechanical Causes of Collisions 
Besides the driver, other parties can be deemed liable in full or in part for an accident. Vehicle manufacturers have an obligation to produce and sell quality vehicles and equipment. Owners and other parties responsible for the vehicle's commercial use have an obligation to keep the car or truck in good working order. Mechanics and technicians have an obligation to repair things correctly and communicate honestly about the condition of the vehicle with their customers.   
Mechanical

 – 

b

rake failure, tire failure, airbag malfunction, seat belt malfunction

 

Manufacturer

 – 

f

ailure to 

r

ecall, 

f

ailure to conduct adequate safety testing

 

Owner / Operator

 – 

f

ailure to conduct routine maintenance, failure to pass inspections
It is important to tell your personal injury attorney the details of your accident so that they can help determine whether any of the above might have been contributing factors in your wreck. Your lawyer wants to build the strongest case possible for you in order to get the best possible outcome. A key factor in this endeavor is properly and fully arguing liability for any and all contributors to the collision.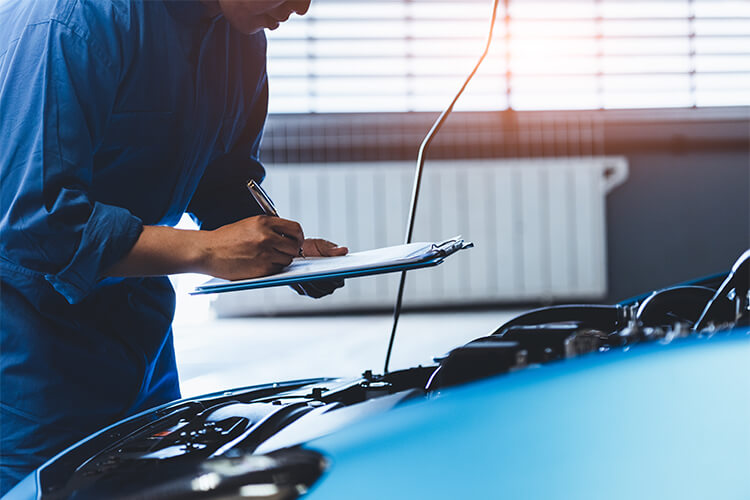 Environmental Causes for Collisions 
The last main category a personal injury attorney evaluates when determining liability in your claim is the environmental factors that played a role in the event. These factors can be natural or man-made, but what they have in common is that they impacted the surroundings in which the accident occurred.  
Construction

 – We expect our tax dollars to go toward maintenance of our infrastructure. Cities and states can be considered liable if dangerous road conditions due to lack o

f

 maintenance or faulty construction contributed to an accident. 

If contractor companies that are doing the construction create dangerous or non-compliant driving conditions in the course of their work, they can also be held responsible for 

their negligence

.

 

Weather

 – While a thunderstorm cannot be held liable for an accident, drivers can be held responsible for their reactions to dangerous conditions. Rain, snow, sleet, ice, hail, and more can limit visibility and make road surfaces slippery. If drivers, especially commercial vehicle drivers, do not moderate their driving habits in reaction to dangerous conditions

,

 it can contribute to their 

scope

of liability for the accident.
What is the difference if I am hit by a commercial vehicle?

 
Both professional drivers and commercial businesses are held to a higher standard when it comes to their presence on the road than an ordinary driver. First, the laws that govern their operation, and the insurance companies that cover their liability are more strenuous. Second, the types of collisions and the resulting injuries can be different from a standard car wreck.   
Regulations – O

wners and operators of commercial vehicles face more

 regulation on how they operate

 and 

stricter consequences for errors. 

In Texas, nearly all professional drivers are required to obtain a specialized drivers' license called a 

Commercial 

Drivers

 License

 (CDL), which includes Class A, Class B, or Class C designations, and which can include about half a dozen other special endorsements. In Texas only certain cities and districts have additional requirements for 

taxi, Uber and Lyft driver licenses

. In addition, 

consequences are higher

for professional drivers who violate traffic law. For example, errors like speeding are designated as more severe, and points may be taken on a license at a rate 1.5x that of a personal vehicle operator.

Insurance – 

Companies

 

that own vehicles for commerce purposes are required to carry 

high

e

r insurance

coverage. 

For example, a minimum of 

$500,000 in liability insurance

 must be maintained, and this amount is frequently increased if the carrier transports dangerous or valuable cargo.

 

Collision Types – 

Collisions may be more severe

 or unique. For example, the size, weight, and handling of large trucks lead to more severe impact crashes. Trailer configurations are also able to jackknife, where the trailer forms an acute angle with the towing vehicle. Rollovers of high, top-heavy vehicles are also more common. In

 taxis and

rideshare vehicles, where passengers more frequently ride

without a seat belt

, and without properly stowing objects they are traveling with, the objects and even the passengers may become dangerous projectiles in the event of a crash. 

 

Injuries – 

Injuries resulting from commercial vehicle accidents can

 be particularly severe 

in light of

 the collision circumstances 

outlined

 above. 

 
If you have questions after being hit by a commercial vehicle, you are certainly not alone. There are complex factors involved in filing claims against commercial insurance policies, and it is a great benefit to have an expert personal injury attorney managing your claim process. Your Thompson Law attorney and their team can ensure your accident is thoroughly investigated and that liability is accurately assigned. They will also bring tenacious negotiators to the table on your behalf, to win your maximum compensation. To ask questions, learn more about your options, and get started call us for a free consultation anytime.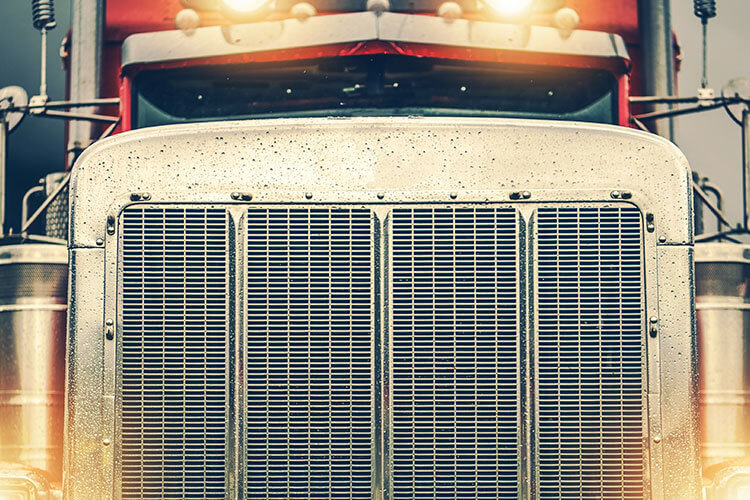 I Was Hit by a Commercial Vehicle. What Should I Expect Now?

 
Unfortunately, many of these accidents do result in long-term and devastating impacts – if you are lucky enough to survive them. Being hit by large, dangerous, or heavy vehicles can have long lasting effects on your body, mental health, career, personal life, and more. Thompson Law has helped countless individuals and families who have faced the below hurdles after their accident. Our greatest desire is for our clients to have a full recovery and to receive the maximum possible compensation for their ordeal. We will be with you every step of the way if you are working to overcome any of the following obstacles and more. 
Medical Treatment for Injuries – ambulance rides, emergency room visit, ongoing visits to doctors and specialists for treatment and therapy. The time, energy and money devoted to these matters for the victim and the network of friends and family helping through recovery can range from a minor nuisance to a complete lifestyle change. 

Insurance Company Issues – Commercial policies typically have higher coverage, which is important in recouping your losses after the accident.

However,

 

navigating the

 additional corporate red tape on these policies is not easy. Insurance companies are famous for stalling and 

obfuscatory

 tactics, and this is only more prevalent on high dollar claim demands.

 

At-Fault Party Issues – Large companies that own corporate vehicles or fleets may have their own in-house legal counsel to protect them when their drivers make devastating mistakes. If a government body is at fault, processing time to bring a claim is automatically extended. 

 

Employment Issues – Due to your injuries and any legal battles with the at fault parties, you may miss work, miss paychecks, or even be left with injuries that forever affect your ability to keep your career. Loss of earning potential is extremely important to factor into insurance claim demands. 

 

Pain and Suffering – Last on this list, but certainly not least, is the 

hardship you face after an accident. All of the above can contribute to extreme physical and mental anguish. Injuries, stress, financial hardship, and emotional impacts can be lasting and severe. You deserve justice for your suffering due to the error and negligence of another.
Thompson Law is Here to Help After Your Commercial Vehicle Accident

 
The good news is that you do not need to face these hardships alone. Clearly, commercial vehicle accidents come with unique challenges, and can result in uniquely devastating impacts. People who survive these events often are left with serious injuries and in great need of assistance. While some injuries may heal with time, others may be lasting. And beyond physical damages of the event, there are also significant financial, mental, and emotional impacts.  
Thompson Law's results speak for themselves when it comes to success fighting the insurance companies for our clients. We take our work serving our clients very seriously, and it is our desire that all our clients experience the best possible recovery and win their maximum rightful compensation. After your commercial vehicle accident, reach out to Thompson Law! When you "Call the Four's" and get the Lion on your side, take comfort in the knowledge that you have the best personal injury firm working for you!


The State of Texas has a statute of limitations of two (2) years for personal injury cases, so if you have been injured in a commercial vehicle accident, consult with an experienced personal injury attorney. The sooner you know your options, the sooner you are on the path to recovery and your deserved compensation. Call Thompson Law right away for assistance with your injury and claim: (844) 308-8180
Contact us for a
free consultation
Dallas: 3300 Oak Lawn Ave., Suite 300, Dallas, TX 75219
Fort Worth: 5500 E Loop 820 S, Suite 109, Fort Worth, TX 76119
San Antonio: 777 E. Sonterra Suite 330, San Antonio, TX 78258