OVER $1.8 BILLION RECOVERED FOR OUR CLIENTS
| CLIENT'S NET RECOVERY | CASE TYPE | DAMAGE |
| --- | --- | --- |
| $151,228,722 | Medical Product | Heart Damage |
| $104,479,115 | Prescription Drug | Diabetes |
| $90,455,399 | Farming Product | Trade Disruption |
| $68,055,680 | Prescription Drug | Heart Damage |
| $60,084,411 | Prescription Drug | Internal Bleeding |
| $29,224,646 | Breach of Contract | Financial Loss |
| $26,923,200 | Medical Product | Skin Death |
| $25,384,216 | Medical Product | Bladder Cancer |
| $19,116,024 | Breach of Fiduciary Duty | Financial Loss |
| $17,617,042 | Breach of Payment Contract | Financial Loss |
| $16,126,301 | D&O Negligence | Financial Loss |
| $14,280,000 | Tire Failure | Quadriplegia |
| $13,177,989 | Sale of Credit Reports | Financial Loss |
| $11,991,670 | Commercial Vehicle Accident | Death |
| $10,026,249 | Tile Sealant | Pulmonary Injury |
| $9,512,498 | Chair Causing Fire | Death |
| $9,187,114 | Industrial Accident | Burn Injury |
| $9,181,172 | Fuel System Failure | Two Deaths |
| $9,146,004 | Medical Product | Cardiac Injury |
| $8,894,000 | Tire Failure | Quadriplegia |
| $8,540,000 | Vehicle Crashworthiness | Death |
| $8,010,186 | Fuel System Failure | Death |
| $7,911,694 | Fuel System Failure | Death |
| $7,787,790 | Tire Failure | Quadriplegia |
| $7,694,750 | Industrial Accident | Death |
Results above are cumulative total amounts net to clients. Past success does not guarantee future success.
Share This Story, Choose Your Platform!
McKinney Car

 Accident Lawyer

 

 

 
There is nearly one car crash per minute on Texas roads, according to a 2018 TXDOT report. The level of focus, decision making, and impairment of every driver sharing the road matters. Even the briefest moment of driver negligence can change the course of a life forever. We often take for granted just how much driving we do, especially with life in a large metroplex as sprawling as ours here in DFW. Our days are filled with traveling back and forth to work, school, appointments, and other responsibilities. It can be easy to forget that every time we enter a roadway, there are risks involved, particularly in these peak travel times where we often need to be on the road at its most crowded and chaotic.  
Beyond the hazards that go with operating a vehicle, such as sharing the road and weather conditions, there are areas in every city that become notoriously dangerous. The DFW area is no exception, and McKinney specifically contains some notoriously dangerous roadways, highways, and junctions:    
US-75
Sam Rayburn Tollway
W University Drive TX-380
N McDonald Street
Virginia Parkway
Eldorado Parkway
TX-399 Spur
When accidents occur, you need a car wreck lawyer to rigorously represent your best interests and fight for the justice you deserve. If you have recently suffered an injury or accident, contact the McKinney car accident lawyers at Lion Law right away for a free case assessment for information about your options and your rights.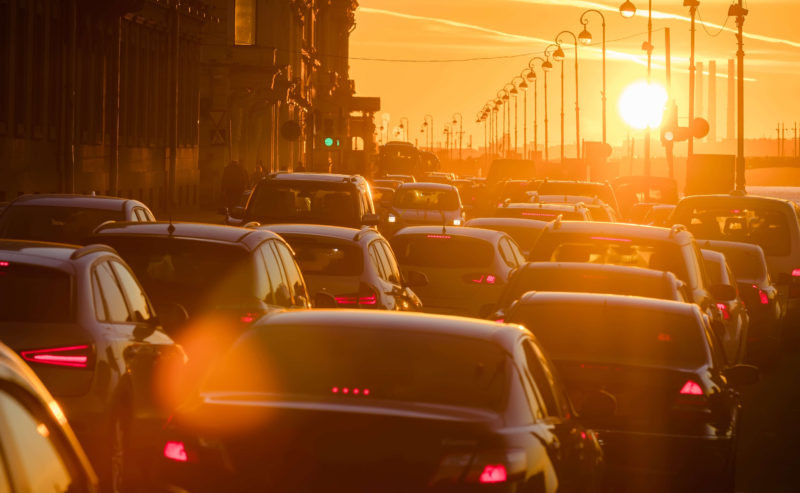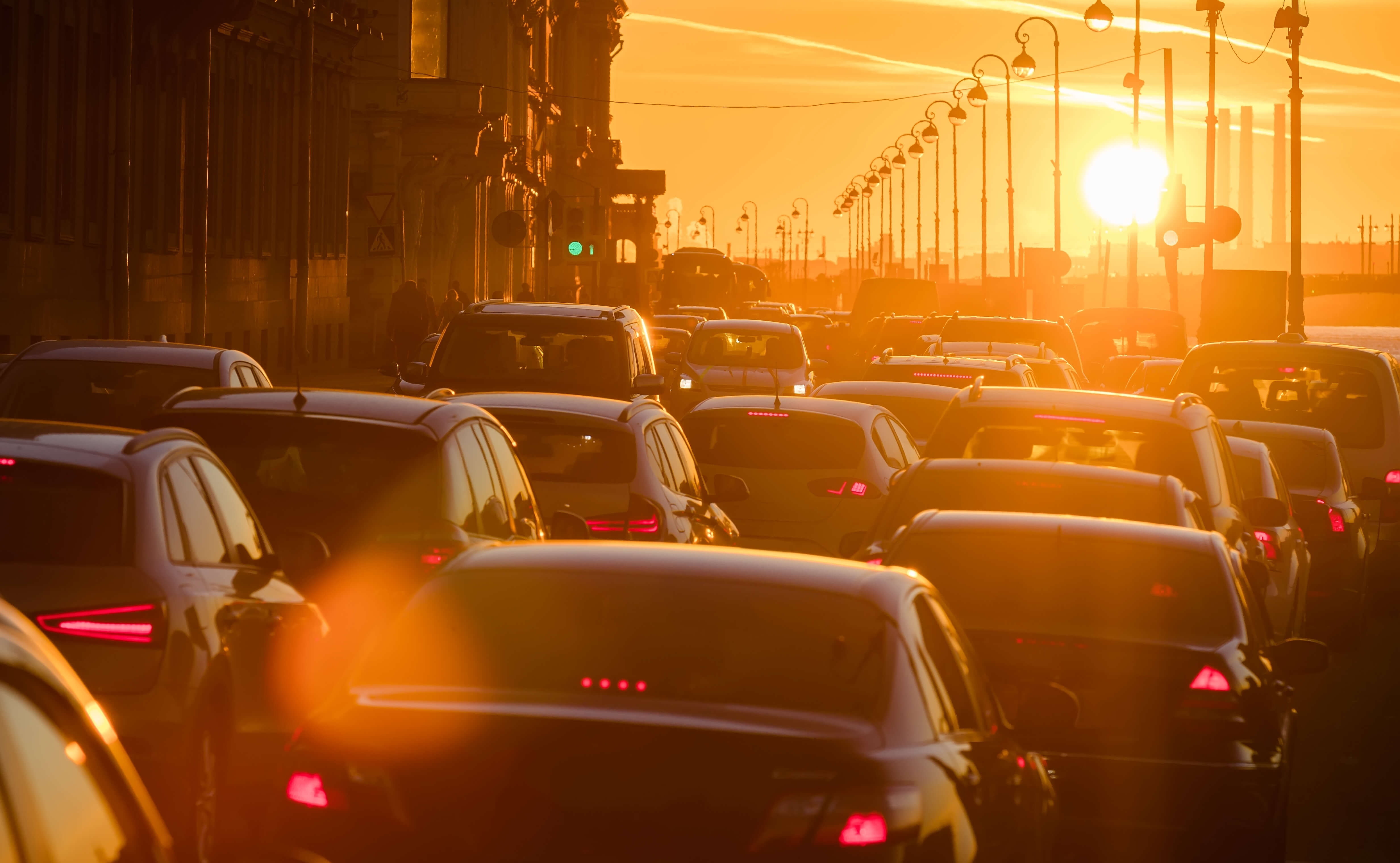 Injuries and Impairmen
t Resulting from Car Crashes
Walking away with cuts and bruises is bad enough after a car accident. However, injuries resulting from these collisions can certainly be much more severe, and even those that appear minor can be serious under the surface. Some injuries take time to manifest, and you may have aches and pains, or worse, that appear after the initial shock and adrenaline of the crash have long since worn off. Accordingly, it is critically important to get checked by a medical professional after an auto wreck. Your health and healing are the most important matters after the accident.   
Thompson Law's compassionate team of legal counselors will help you every step of the way with managing your course of treatment and your post-accident considerations. Our experts have seen injuries across the spectrum, but some of the most serious injuries that result from auto accidents are:     
Amputations and Dismemberment

 

 

Internal Injuries and Internal Bleeding

 

 

Soft Tissue Injuries

 

 

Cuts and Bruises  

 

 

Whiplash 

 

 

Head Injuries

 

Broken Bones

 

Spinal Injuries

 

Neck Injuries

 

Disk Injuries

  

 

 

Joint Trauma and Sprains  

 

 

Muscle, Ligament and Tendon Injuries  

 

 
Following an accident, you may be searching for a spinal injury lawyer or in need of a paralytic injury attorney – assistance you never dreamed of requiring. Personal injury law exists to protect victims of accidents with exactly these needs. The Lion Law team empathizes with your situation, and our passion lies is fighting for the rightful compensation you deserve in the wake of your pain and suffering. Please take good care of yourself and your loved ones, follow medical treatment prescriptions carefully and completely, and grant Thompson Law the opportunity to take care of all the rest. Call anytime at 844-308-8180 for your free consultation.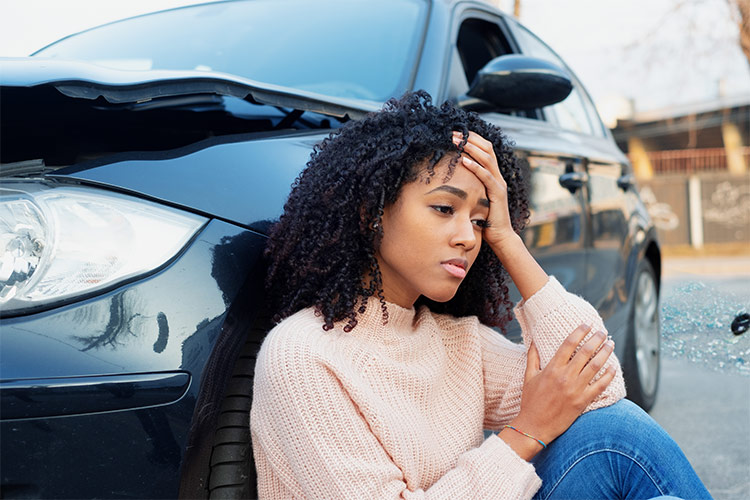 Trauma after
 a Collision
Although they can be incredibly devastating, physical injuries are not the only consequence to worry about following a car collision. Mental and emotional impacts are frequent results of these events as well. Being involved in a car accident can be one of the most traumatic life experiences. Personal injury is the sixth most stressful event according to the Life Change Index, a scale used to measure coping ability and predict likelihood of stress-induced illness. Personal injury ranks in 6th place out of the 43 most stressful events a person can endure. Plus, personal injury as a result of vehicular accident can result in even more of the listed stress factors, such as major changes to financial circumstance, changes to physical habits, or even death of a loved one, resulting in a sum of experiences that reach untenable levels.   
Don't let one tragic event avalanche into others. Let McKinney's premier car accident legal team help you after the collision, so you can prioritize your recovery. With Ryan "The Lion" Thompson and his team fighting for you, you will not face the at-fault parties, insurance companies, and other culpable agents alone. The deep understanding of these traumatic events, and their far-reaching financial implications, is what sets Lion Law apart and inspires your Thompson team to battle for the justice and compensation you deserve.     
When Thompson Law fights for your deserved personal injury settlement, the funds received at disbursement can help cover the immediate and long-term costs associated with:    
Wrongful Death

 

 

Medical Expenses  

 

 

Pain and Suffering  

 

 

Lost Wages  

 

 

Reduced Quality of Life  

 

 

Legal Fees  

 

 
From the slightest fender bender, to a thirty-car pile-up, any occasion in which a vehicle collides with another vehicle, or obstructing object, person, animal, or debris is considered a motor vehicle collision.    
Often people have the impression that a traffic collision must meet a set of strict criteria to be considered for personal injury claim. In fact, a minor crash does not necessarily mean a minor injury. Our experienced car accident attorneys will review the facts of your situation with an expert eye. They can determine the best course of action to pursue for the compensation to which you are entitled, following your specific accident.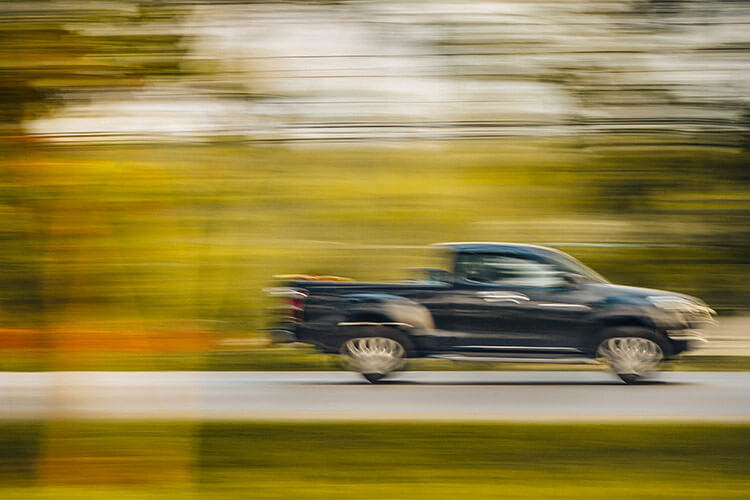 Causes of Car Accidents   
McKinney specifically, and the 16-county North Texas area generally, has experienced many positive changes in recent years due to economic growth of the area, new national headquarters moving here, and the revitalization of sports and entertainment venues throughout DFW. However, with this growth has come very significant consequences to our local roads and bridges. Beyond road damage and construction, a few other contributing factors that are frequently seen in McKinney car accidents include:    
 

Speeding

 – Texas is home to the 

highest speed limits

 in the US   

 

 

Road Construction

 – over 

$143 million was

 spent on 2018 

Collin

 County Construction 

  

 

 

Vehicle Design

 – 

f

aulty parts, failure to recall   

 

 

Road Environment

 – poor weather conditions, roadway debris issues   

 

 

Inebriated Driving

 – 

d

runk, drowsy or distracted driving   

 

 

Commercial Vehicle Error

 – 

c

argo over capacity, exceeding road time limits   

 

 

Road Congestion

 –

 

entrance and exit from sporting venues, seasonal events or attractions  

 

 

Lane Change and Merge 

E

rror 

– 

common accident cause in dense urban and suburban areas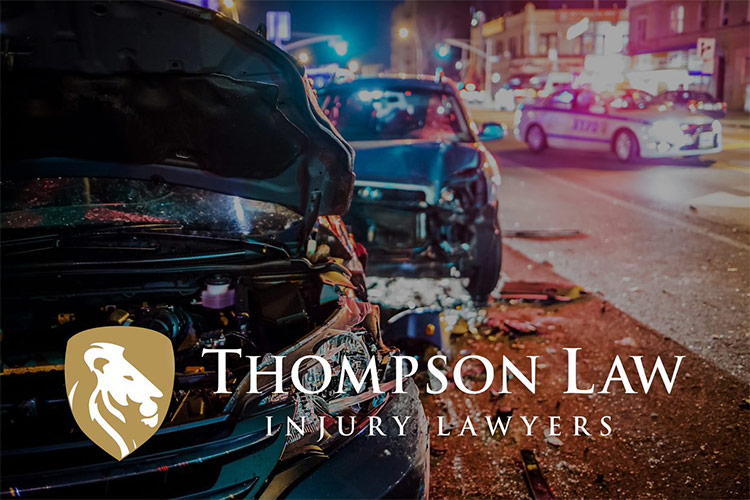 FAQs
What Should I Do When Injured in an Accident?
Thompson Law
2020-01-23T12:10:12-06:00
Get medical treatment! Your health and safety are the most important thing, and your first priority should be seeking immediate attention from a hospital or doctor. Not sure that you're injured or how serious your injury might be? You should still seek immediate medical attention if you are in a car accident, truck wreck or any other type of accident. 
Getting immediate medical treatment does two things: First, it makes sure that any injuries you sustained are properly diagnosed and treated and second, it helps eliminate any doubt that your injuries were caused by the accident. Often, the shock and adrenaline of an accident can mask symptoms of injury, but making the mistake to skip getting checked out can have serious consequences. By seeking prompt medical treatment, you protect both your health and your ability to seek compensation for medical bills and time off work, with the help of your attorney. 
Lion Law receives no attorney fee and you pay no legal expenses, unless and until you get compensated. After a combined 350+ years of legal representation, and $1.8 billion in cash settlements later, we have mastered the art of managing our clients' cases with empathy, compassion, respect, and of course tremendous skill. Reach out today for a free consultation and experience the difference with Thompson Law.   
If you've been hurt in a car accident, the time to call Lion Law is right now at 844-308-8180. State law limits the time that you have to file a claim following a road traffic accident.    
Your injury and your case deserves attention right away.       
McKinney Car Accident Attorney – Free Consultations Start HERE    
Contact us for a
free consultation
Dallas: 3300 Oak Lawn Ave., Suite 300, Dallas, TX 75219
Fort Worth: 5500 E Loop 820 S, Suite 109, Fort Worth, TX 76119
San Antonio: 777 E. Sonterra Blvd., Suite 330, San Antonio, TX 78258