OVER $1.8 BILLION RECOVERED FOR OUR CLIENTS
| CLIENT'S NET RECOVERY | CASE TYPE | DAMAGE |
| --- | --- | --- |
| $151,228,722 | Medical Product | Heart Damage |
| $104,479,115 | Prescription Drug | Diabetes |
| $90,455,399 | Farming Product | Trade Disruption |
| $68,055,680 | Prescription Drug | Heart Damage |
| $60,084,411 | Prescription Drug | Internal Bleeding |
| $29,224,646 | Breach of Contract | Financial Loss |
| $26,923,200 | Medical Product | Skin Death |
| $25,384,216 | Medical Product | Bladder Cancer |
| $19,116,024 | Breach of Fiduciary Duty | Financial Loss |
| $17,617,042 | Breach of Payment Contract | Financial Loss |
| $16,126,301 | D&O Negligence | Financial Loss |
| $14,280,000 | Tire Failure | Quadriplegia |
| $13,177,989 | Sale of Credit Reports | Financial Loss |
| $11,991,670 | Commercial Vehicle Accident | Death |
| $10,026,249 | Tile Sealant | Pulmonary Injury |
| $9,512,498 | Chair Causing Fire | Death |
| $9,187,114 | Industrial Accident | Burn Injury |
| $9,181,172 | Fuel System Failure | Two Deaths |
| $9,146,004 | Medical Product | Cardiac Injury |
| $8,894,000 | Tire Failure | Quadriplegia |
| $8,540,000 | Vehicle Crashworthiness | Death |
| $8,010,186 | Fuel System Failure | Death |
| $7,911,694 | Fuel System Failure | Death |
| $7,787,790 | Tire Failure | Quadriplegia |
| $7,694,750 | Industrial Accident | Death |
Results above are cumulative total amounts net to clients. Past success does not guarantee future success.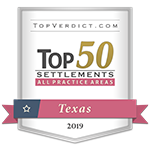 Share This Story, Choose Your Platform!
Your San Antonio Car Accident Lawyer

 
Why Hire a Auto Accident Attorney?
Were you or a family member injured in a car accident and find yourself in need of a San Antonio car accident lawyer? Are you worried about how you will pay your mounting medical bills, the wages you are losing from missed work, or getting your vehicle repaired after a collision due to another person's careless driving? Then you need an experienced accident lawyer to fight for you. Thompson Law obtained 13 of the top 100 settlements in Texas in 2019 – more than any other law firm in Texas.
If you are without legal representation, the insurance company will do everything they can to pay as little as possible in claims. That's because the primary job of an insurance adjuster is to reduce the amount that must be paid out in injury settlements and court-awarded damages.
Some of the tactics insurance companies use to minimize the value of an injury claim include:
Claim Denials – Insurance companies will deny claims due to issues like improper paperwork or policy coverage exclusions, with the hope you will get frustrated and go away.
Early Settlement Offers – Adjusters may offer you a lowball settlement early in your case before you know the true extent of your injuries.
Delay Claims – Insurers may drag out the claims process so an accident lawyer cannot take your case. That's because the statute of limitations for filing an injury claim in Texas is 2 years after the accident. Two exceptions to the statute of limitations in Texas are the 2 year statute starts: 1) at time of death, if the accident results in death; and, 2) at age 18, if a minor was involved in an accident.
Partially Blame the Victim – Texas is a comparative negligence state, where an insurance company may try to hold a victim partially responsible for a car accident.
Minimize Injuries – Adjusters may try to claim your injuries were pre-existing, or the treatment was excessive.
Hiring a San Antonio car accident lawyer with extensive experience in motor vehicle wrecks will allow you to focus on healing from your injuries. Then, your accident attorney can help you find proper medical care, fill out the paperwork, negotiate with the insurance companies, receive compensation for lost wages, and later recover a settlement. In fact, an attorney may even be able to help you obtain a loan or receive consideration for the future cost of medical care in some serious auto collision cases.
What Will a Car Wreck Lawyer do for You?
If you are injured in a car wreck, you should speak to a San Antonio car accident lawyer today to ensure your rights are protected. Attorney Ryan Thompson is a San Antonio car accident lawyer who can fight the insurance companies for you. Do not let an insurance adjuster take advantage of you when you are injured! Our San Antonio car accident lawyers offer FREE CONSULTATIONS 24 hours a day, 7 days a week no matter where you live in Bexar County. Call today, as there is NO FEE unless we win.
You might not know all your rights after being injured in a car accident. But, our accident lawyers do. Thompson Law will protect your claim and negotiate with the insurers to ensure you receive maximum value for your auto accident injuries. We handle all automobile and other personal injury cases on a contingency fee basis. This means accident victims do not have to pay anything unless we recover money for their injuries.
Our car accident attorneys will take care of every facet of your claim, including:
Holding the responsible party or parties liable for your injuries
Obtaining and processing supporting documentation for your claim
Gathering all relevant medical records
Proving up damages from your injuries
Calculating your claim's value
Filing your claim with the insurer(s)
Acting as the primary point of contact with adjusters
Negotiating your claim to the top offer
Filing a lawsuit if a settlement offer is too low because a claim is misevaluated
FAQs
What Should I Do When Injured in an Accident?
Thompson Law
2020-01-23T12:10:12-06:00
Get medical treatment! Your health and safety are the most important thing, and your first priority should be seeking immediate attention from a hospital or doctor. Not sure that you're injured or how serious your injury might be? You should still seek immediate medical attention if you are in a car accident, truck wreck or any other type of accident. 
Getting immediate medical treatment does two things: First, it makes sure that any injuries you sustained are properly diagnosed and treated and second, it helps eliminate any doubt that your injuries were caused by the accident. Often, the shock and adrenaline of an accident can mask symptoms of injury, but making the mistake to skip getting checked out can have serious consequences. By seeking prompt medical treatment, you protect both your health and your ability to seek compensation for medical bills and time off work, with the help of your attorney. 
How to Choose the Best San Antonio Car Accident Lawyer
The outcome of your case can be dramatically improved by selecting an attorney with significant trial experience and specialization in personal injury law. Thus, here are some tips for selecting the best San Antonio car accident lawyer for your accident injury case:
Results – Choose an attorney with a proven track record of winning recent settlements in Texas. For instance, Thompson Law had 6 of the top 50 settlements in Texas in 2019, according to TopVerdict.
Experience – Pick a lawyer with significant trial experience in the courtroom that is held in high esteem by their peers. For example, Ryan Thompson is a lifetime member of the Multi-Million Dollar Advocates Forum, and has been selected as one of the Top 100 National Trial Lawyers. The insurance companies track which attorneys are willing to take a case to verdict at trial and offer better pre-litigation settlements to clients of those law firms.
Resources – Ensure that the accident lawyer you select has the resources to employ field investigators, accident reconstruction experts, and traffic safety engineers. If liability is disputed or litigation is required, for instance, you may need experts such as these to do research and testify on your behalf.
Service – Talk to people in your community and see what they have to say about their experience using various car accident attorneys, or look at online reviews. Lack of communication and an understanding where a case stands in the process, for example, are some of the most common client complaints in car wreck cases. Accordingly, Thompson Law prides itself on offering the best client service in the personal injury arena. You want to select a law firm that puts your needs first.
 

What to Do After a Car Accident in San Antonio
In 2019, the Texas Department of Transportation (TxDOT) recorded 42,786 auto accidents in San Antonio and 47,443 in all of Bexar County. Obviously that's a significant number of car accidents, dropping San Antonio to 138th on Allstate America's Best Drivers Report 2019. The average San Antonio resident goes only 8.2 years between accident claims compared to a national average of 10.6 years. Thus, given 37% of San Antonio auto collisions resulted in injuries in 2019, it is important to understand the steps you should take after a San Antonio car accident:
Stay at the Scene of the Accident – Do not drive away from any accident, even if it's a minor collision, or you could be cited for a hit-and-run accident (Texas Transportation Code § 550.022. Accident Involving Damage to Vehicle).
Maximize Safety at the Scene – Put on your hazard lights, set up flares, and move to a safe location if your injuries allow you to do so.
Call the Police – A police officer can help redirect traffic, take witness statements, assess blame for the cars colliding, prepare accident reports, and call for medical attention. Further, the police can help you understand how to get a San Antonio car accident report.
Provide an Honest Statement – Be accurate describing how the wreck occurred without speculating. Accident injuries are often not felt immediately, due to adrenaline and delayed soft tissue swelling. Therefore, if asked about your injuries, it is preferable to say "I do not know". If you say "No", insurance companies will use your statement against you.
Exchange Information – If a police officer is present, they will usually obtain this information. However, if a police officer does not or will not come to the scene (e.g., police typically will not come to accidents in a parking lot or on private property without severe injuries), be sure you exchange names, insurance information, and license plate numbers.
Take Pictures – Take pictures of all vehicles involved in the accident, including their location(s) on the accident scene, property damage incurring, and identifying information, such as a license plate or vehicle identification number (VIN). Further, take photos or video of weather conditions, skid marks, and the location of debris from the accident in the roadway. Also, take pictures of the driver license and insurance card of the other party or parties involved. If the other party does not have a driver license, take a picture of them as proof they were driving the vehicle.
Scan for Evidence – If your injuries allow for it, search the area around the accident for any witnesses or cameras which may have caught the accident on video.
Seek Immediate Medical Attention – A medical professional can check you out and possibly diagnose any injuries you may have sustained. Many injury accident victims ignore pain or stiffness when they have soft tissue injuries requiring medical attention, such as concussions or whiplash. But, even short delays in treatment open the window for the insurance companies to argue you were injured by something other than the accident and deny your bodily injury claim.
Create a File – It is important to maintain an organized folder with information related to your car accident in San Antonio, TX. The time it takes to settle an injury claim can vary widely, and thus it is important you know the location of your documents.
Consult with an Injury Attorney – Studies show that personal injury cases handled by an attorney typically result in about 3 times more compensation to victims relative to victims without legal representation. Consequently, Thompson Law's San Antonio car accident lawyers have recovered over $1.8 billion net for our clients. Further, we offer FREE CASE REVIEWS to assess your need for an attorney.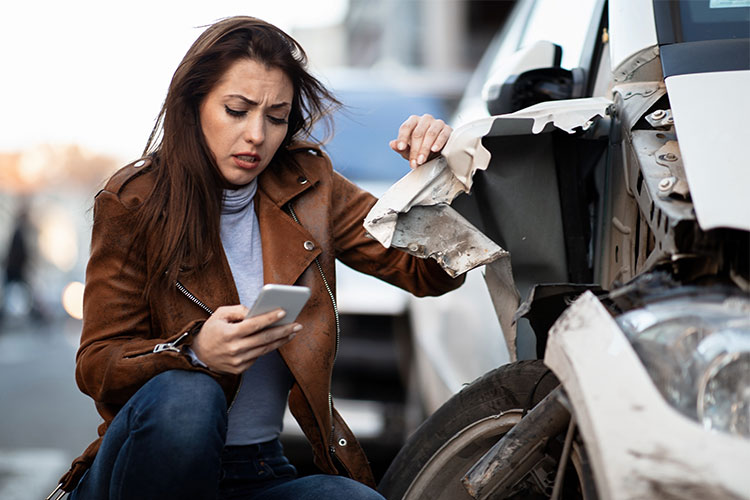 San Antonio Car Accident Statistics 2019
San Antonians love their city due to the rich history and culture, low cost of living, increasing number of modern attractions, and the festive environment. Similarly, Texas is one of the top states for businesses according to a CNBC poll, due to the highly educated workforce, low cost of doing business, overall economy, and solid infrastructure. As a result, San Antonio led the nation in population growth in 2017, and had the second largest population growth in the US in 2018.
The large influx of residents has taxed the city's infrastructure and roadways, greatly increasing traffic counts in San Antonio in 2019. According to TxDOT, 28.9 million miles are traveled by Bexar County drivers daily. The traffic congestion level in San Antonio increased 19% in 2019 according to the TomTom Traffic Index, with congestion on highways increasing 14% and non-highways rising 22%. This amounted to an average added loss of 4 days and 9 hours spent in rush hour traffic for citizens of San Antonio over the course of the past year.
San Antonio has formed ConnectSA to identify a series of proposed infrastructure projects to combat these transportation challenges by 2025. However, these increased traffic counts have led to more dangerous road conditions and more auto accidents in San Antonio.
In 2019, TxDOT tracked 42,786 auto accidents in San Antonio. Of these San Antonio car accidents, 144 were fatal accidents with 145 fatalities in total. Thus, there was only a 0.34% chance of being involved in a fatal car crash in San Antonio in 2019. For Texas as a whole, there were 439,388 auto accidents and no deathless days on Texas roadways. In total, there were 1,867 fatalities in 1,764 fatal crashes, amounting to 1 person being killed every 1 hour and 26 minutes.
Some interesting things to note regarding fatal accidents in Texas in 2019 include:
25% of the accidents in Texas that turned fatal involved a driver under the influence of alcohol
Distracted driving was noted in 43% of the accidents involving fatalities in Texas
660 pedestrians were killed when struck by motor vehicles in Texas
The deadliest month for fatal car accidents in Texas was December
The largest number of fatal crashes occurred between the hours of 9pm-10pm
92% of fatal accidents were on clear/cloudy days (i.e., inclement weather was not a factor)
613 fatal crashes involved a Commercial Motor Vehicle (CMV)
The risk of being involved in a serious car accident in San Antonio was much greater: 540 of these San Antonio car accidents were known to be serious collisions (1.26%), with 618 people sustaining serious injuries. By comparison, the entire state of Texas fared much worse, with 12,897 serious injury crashes in 2019 and 15,843 people sustaining serious injuries.
The likelihood of being injured in a San Antonio car wreck was around 22%, with 9,341 of the crashes involving possible injuries, and 15,057 people possibly being injured. In fact, one person was injured every 2 minutes and 3 seconds in Texas motor vehicle collisions in 2019, and 1 reportable crash occurred every 56 seconds. In total, 256,338 people were reported to have been injured in traffic crashes in Texas in 2019.
Although the vast majority auto accidents in Bexar County occurred in San Antonio, almost five thousand accidents were outside the city of San Antonio, as noted in the table below.
What Are the Leading Causes of San Antonio Car Accidents?
While San Antonio auto crashes happen for a variety of different reasons, TxDOT aggregates these causes at the county level for Texas.  Here are some of the main causes of car accidents and injuries for Bexar County / San Antonio (2019 data):
Distracted Driving Accidents – 23,552 crashes (5,042 injury crashes, 46 fatal)
Drunk Driving (DWI/DUI) Accidents – 2,108 crashes (328 injury crashes, 54 fatal)
Speeding Driver Accidents – 1,918 crashes (429 injury crashes, 28 fatal)
Construction/Work Zone Accidents – 2,679 crashes (575 injury crashes, 9 fatalities)
Although there are many dangerous intersections in San Antonio, nearly one thousand San Antonio motor vehicle collisions occurred at only 10 major intersections. As a result, the San Antonio car accident lawyers at Thompson Law are contacted by drivers who have been in motor vehicle collisions at these intersections on a daily basis.
The top 10 most dangerous intersections in San Antonio for car accidents in 2017 were:
I-10 and Loop 1604 – 216 collisions
I-10 and NW Loop 410 – 124 collisions
I-35 and US 281 – 108 collisions
Hwy 16 and W Loop 1604 – 92 collisions
I-35 and NE Loop 410 – 90 collisions
I-35 and N Loop 1604 E — 82 collisions
Westwood Loop and Alamo Ranch Parkway – 79 collisions
Walzem Rd and NE Loop 410 – 63 collisions
Wurzbach Rd and NW Loop 410 – 61 collisions
San Pedro Ave and NW Loop 410 – 61 collisions
What Are the Leading Causes of Car Accidents in Texas in 2019?
At the state level, TxDOT tracks motor vehicle accident data at a much more granular level. So, here are the main causes of car accidents in Texas (2019 data):
Distracted Driving Accidents – 103,312 crashes (20,080 injury crashes, 356 fatal)

Cell/Mobile Device Accidents – 3,842 crashes (784 injury crashes, 61 fatal)
Distraction in Vehicle Accidents – 12,903 crashes (2,608 injury crashes, 55 fatal)
Driver Inattention Accidents – 86,567 crashes (16,688 injury crashes, 240 fatal)
Speed-Related Accidents – 167,604 cashes (34,772 injury crashes, 1,089 fatal)

Failed to Control Speed Accidents – 142,022 crashes (30,817 injury crashes, 450 fatal)
Speeding Accidents – 2,166 crashes (371 injury crashes, 251 fatal)
Unsafe Speed Accidents – 23,416 crashes (3,584 injury crashes, 388 fatal) 
Intoxication Accidents (DUI/DWI) – 26,751 crashes (4,766 injury crashes, 866 fatal)

Had Been Drinking Accidents – 8,770 crashes (1,484 injury crashes, 200 fatal)
Taking Medication Accidents – 277 crashes (86 injury crashes, 7 fatal)
Under the Influence of Alcohol– 14,806 crashes (2,524 injury crashes, 441 fatal)
Under the Influence of Drugs Accidents – 3,148 crashes (672 injury crashes, 218 fatal)
Moving Violations Accidents – 287,992 crashes (56,256 injury crashes, 1,622 fatal)

Backed Without Safety Accidents – 10,072 crashes (559 injury crashes, 8 fatal)
Changed Lane When Unsafe Accidents – 41,587 crashes (5,403 injury crashes, 52 fatal)
Disregard Stop and Go Signal Accidents – 20,073 crashes (5,763 injury crashes, 92 fatal)
Disregard Stop Sign or Light Accidents – 13,422 crashes (3,312 injury crashes, 90 fatal)
Failed to Drive in Single Lane – 39,599 crashes (5,376 injury crashes, 587 fatal)
Failure to Yield Right of Way – 97,610 crashes (22,636 injury crashes, 324 fatal)
Fatigued or Asleep Accidents – 9,198 crashes (1,702 injury crashes, 156 fatal)
Faulty Evasive Action Accidents – 21,055 crashes (3,831 injury crashes, 240 fatal)
Followed Too Closely Accidents – 24,486 crashes (5,720 injury crashes, 18 fatal)
Turned When Unsafe Accidents – 10,890 crashes (1,954 injury crashes, 55 fatal)
Types of San Antonio Car Accident Injuries
According to the CDC, unintentional motor vehicle traffic deaths are the second leading type of unintentional injury death in the United States. As noted previously, the risk of dying in a San Antonio car wreck is low in any one year. Only about 0.34% of accidents in San Antonio involve a fatality and would need the services of a wrongful death attorney. However, the risk of being injured and needing a San Antonio car accident lawyer is about 65 times higher than the risk of dying, with roughly 22% of accidents involving injuries.
Although progress has been made in reducing motor vehicle injuries, they still occur all too frequently. At Thompson Law, our San Antonio car accident lawyers unfortunately see common car accident injuries every day, such as:
Brain Injury – Brain injuries typically involve either a blow to the head, or a rapid deceleration whereby the brain impacts the skull. Traumatic brain injuries (TBI) are generally classified as mild, moderate, or severe depending on the objective findings and symptoms. Brain injuries can have serious long-term consequences. Thus, it is important to work with a brain injury attorney that understands how to deal with insurers that try to minimize mild traumatic brain injuries (mTBI) by stating they are "soft tissue" injuries.
Spinal Cord Injury – Automobile accidents account for over 38% of spinal cord injuries in the United States since 2010. These types of injuries can range from mild bruising to severe (e.g., paralysis, quadriplegia). Thus, you should select a spinal cord injury attorney that understands lifetime cost care requirements for spinal cord injuries.
Amputation – The loss of a limb is obviously a devastating injury and involves lifetime disfigurement for the victim. However, an injury attorney can help you obtain maximum compensation for an amputation injury and ensure the insurance companies do not minimize the trauma you have experienced.
Internal Injury – Internal injuries common to car accidents are more difficult to diagnose and treat, simply because they are unseen. So, if you think you have suffered an internal injury in a car accident, seek immediate medical help and then call Thompson Law.
Disfigurement or Scarring Injuries – People often remember to take photos of visible injuries after a car accident. However, it is also important to take photos after those injuries have healed, especially if you are left with a permanently altered surface to your skin. For injuries like these your attorney can help get surgical cost estimates for plastic surgery revisions, as well as compensation for the disfigurement you have suffered.
Burn Injury – Burn injuries can vary from airbag burns to car fires, and like other injuries to the skin it is important to document before and after photos for your attorney.
Lacerations, Cuts, Contusions, and Bruising – These visible injuries to the skin and underlying tissues are often ignored by victims and adjusters following a car wreck. Then, over time they heal, often with little or no residual scarring. As a result, if you have any of these types of injuries it is important to take pictures to document them for use later in your case.
Neck Injuries, like Whiplash – Whiplash is a type of cervical acceleration-deceleration injury to the neck that is typical of rear-end car collisions. Moreover, whiplash is the most common injury associated with car accidents, with 83% of people experiencing whiplash.
Back Injury – Back injuries are some of the most common car wreck injuries, and can range from soft tissue (e.g., muscle) injuries to nerve injuries to spinal disc injuries. Therefore, it is important to have an attorney that fully understands the nature of injuries to the back, so he or she can help correlate the mechanism of injury in the crash to the injury itself.
Other common injuries include trauma, such as broken bones and soft tissue injuries.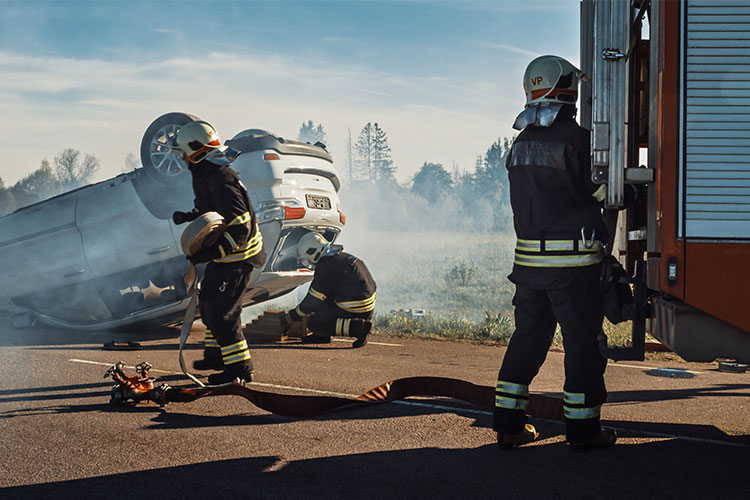 Call Thompson Law's San Antonio Car Accident Lawyers Today
If you're asking yourself when is the right time to contact a personal injury attorney after an auto accident, the answer is NOW! Our San Antonio car accident lawyers offer FREE CONSULTATIONS. Further, we charge NO FEE unless we win. You will not incur any attorney fees, court costs, legal expenses, or any other costs unless we recover money on your behalf. If we do obtain a settlement for you, our fee will only come out of a portion of the settlement. When you have been injured, you need San Antonio car accident lawyers that are recognized as champions for their clients.
The statute of limitations in Texas is 2 years in most injury accidents. If you have been injured in an accident, call our experienced San Antonio car accident lawyers today for a ZERO COST, NO OBLIGATION CONSULTATION. The sooner you know your options, the faster you'll be on the path to recovery.
Contact us for a
free consultation
San Antonio: 777 E. Sonterra Blvd., Suite 330, San Antonio, TX 78258
Dallas: 3300 Oak Lawn Ave., Suite 300, Dallas, TX 75219
Fort Worth: 5500 E Loop 820 S, Suite 109, Fort Worth, TX 76119