OVER $1.8 BILLION RECOVERED FOR OUR CLIENTS
| CLIENT'S NET RECOVERY | CASE TYPE | DAMAGE |
| --- | --- | --- |
| $151,228,722 | Medical Product | Heart Damage |
| $104,479,115 | Prescription Drug | Diabetes |
| $90,455,399 | Farming Product | Trade Disruption |
| $68,055,680 | Prescription Drug | Heart Damage |
| $60,084,411 | Prescription Drug | Internal Bleeding |
| $29,224,646 | Breach of Contract | Financial Loss |
| $26,923,200 | Medical Product | Skin Death |
| $25,384,216 | Medical Product | Bladder Cancer |
| $19,116,024 | Breach of Fiduciary Duty | Financial Loss |
| $17,617,042 | Breach of Payment Contract | Financial Loss |
| $16,126,301 | D&O Negligence | Financial Loss |
| $14,280,000 | Tire Failure | Quadriplegia |
| $13,177,989 | Sale of Credit Reports | Financial Loss |
| $11,991,670 | Commercial Vehicle Accident | Death |
| $10,026,249 | Tile Sealant | Pulmonary Injury |
| $9,512,498 | Chair Causing Fire | Death |
| $9,187,114 | Industrial Accident | Burn Injury |
| $9,181,172 | Fuel System Failure | Two Deaths |
| $9,146,004 | Medical Product | Cardiac Injury |
| $8,894,000 | Tire Failure | Quadriplegia |
| $8,540,000 | Vehicle Crashworthiness | Death |
| $8,010,186 | Fuel System Failure | Death |
| $7,911,694 | Fuel System Failure | Death |
| $7,787,790 | Tire Failure | Quadriplegia |
| $7,694,750 | Industrial Accident | Death |
Results above are cumulative total amounts net to clients. Past success does not guarantee future success.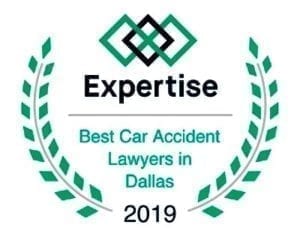 Share This Story, Choose Your Platform!
What To Do After an Auto Accident:
Waxahachie, TX, Car Accident Lawyer
There are a lot of things to worry about in these uncertain times, so a car accident should not be one of them. Unfortunately, in Texas, a traffic crash occurs every 56 seconds. That means every minute is life-altering for someone in the state. While there are a lot of minor fender-benders, many of these accidents are severe. 256,338 people were injured in car accidents in Texas in 2019. That is something significant to worry about. Not everyone knows a Waxahachie, TX car accident lawyer, but if you are in an accident you need to know Thompson Law. 
Thompson Law Core Values:
Our Waxahachie, TX, Car Accident Lawyers Fight for You
After a car accident in Waxahachie, TX, you have a lot to think about. If you are injured, you have hospital bills, rehabilitation bills, most likely car repair bills, and potentially property repair bills, depending on what was in your car at the time of the crash. You should not have to worry about whether or not an insurance company is going to offer you a settlement, and what factors may affect your accident claim.
Unfortunately, insurance companies will do anything to get out of paying you the full amount you are owed in damages following an auto accident. Whether you are suing the other driver, their insurance, or waiting for your personal injury claim to be filed with your insurance, insurance companies will balk at sending you payment. That is where our team of car accident lawyers can step in to help. Thompson Law's Waxahachie car accident lawyers are highly experienced and know what to expect after an accident. We battle with numerous insurance companies on a routine basis, and we know how they will respond and the tricks they will try.
We will use this knowledge to fight for you to ensure that they not only payout the full amount of compensation owed to you, but they pay it out in a timely manner. After an injury, you may not have time to wait for years while a claim is being litigated. If you suffered a grievous injury, you could be out of work for months. Thus, you could have medical bills hanging over your head while experiencing a loss of income. You need proper compensation now, not later. Our car accident lawyers work with accident victims every day, and we understand this predicament. That is why our car accident lawyers fight hard to ensure an insurance claim or lawsuit is settled as quickly and efficiently as possible.
No Out of Pocket Charge for Our Experienced Car Accident Attorneys
At Thompson Law we understand that following a car accident money can be tight; which is why we offer our car accident lawyer services without an upfront out of pocket charge. You never pay a dime unless we are successful in getting you the proper compensation for your Waxahachie, TX car accident. You won't even pay for the cost of your Waxahachie accident report. It is in our best interest to fight for you, and each one of our car accident lawyers is always prepared to go to war against insurance companies. We even have bilingual staff, available to assist with clients who speak Spanish, to ensure our clients always understand what is happening with their case.
Car Accidents in Waxahachie, TX
FAQs
What Should I Do When Injured in an Accident?
Thompson Law
2020-01-23T12:10:12-06:00
Get medical treatment! Your health and safety are the most important thing, and your first priority should be seeking immediate attention from a hospital or doctor. Not sure that you're injured or how serious your injury might be? You should still seek immediate medical attention if you are in a car accident, truck wreck or any other type of accident. 
Getting immediate medical treatment does two things: First, it makes sure that any injuries you sustained are properly diagnosed and treated and second, it helps eliminate any doubt that your injuries were caused by the accident. Often, the shock and adrenaline of an accident can mask symptoms of injury, but making the mistake to skip getting checked out can have serious consequences. By seeking prompt medical treatment, you protect both your health and your ability to seek compensation for medical bills and time off work, with the help of your attorney. 
While Waxahachie is not as large as our neighbor Dallas in terms of traffic and size, a significant number of car accidents do occur here yearly. In 2019 alone, there were 905 car crashes in Waxahachie. Here is how the car accident statistics for Waxahachie break down:
556 of those crashes were non-injury crashes (61% of total crashes)

207 possible injury crashes occurred, with a total of 329 possible injuries being reported (23% of crashes)

33 were suspected serious injury crashes, with 42 reported serious injuries (4% of crashes)

There were 4 fatal crashes with a total of 4 fatalities (0.5% of crashes)

50% of those fatal collisions involved an intoxicated driver cited for driving under the influence (DUI)

37 of the 905 car accidents in Waxahachie in 2019 involved DUI (4.1%), which is 4x that of our similarly sized neighbor Midlothian
While car accidents occur around the state, a higher concentration of accidents in Waxahachie appears to occur near the major highways like I-35, US-287, and US-77. These are highly traveled commuter and long-travel routes which cut through our city, meaning there is no way to avoid them.
Thompson Law wants you to know that you are not alone. You may be asking yourself "What should I do after a car accident in Waxahachie?"
Remain at the Accident Scene – Stay at the scene of the accident or move to a safe nearby location.
Get Safe – Put on your hazard lights and watch out for any secondary collisions.
Dial 911 – Police officers can help ensure safety and provide an accident report.
Provide a Statement – Be honest with the police officer on the scene, and do not embellish.
Exchange Information – Names, insurance information, license plate numbers and other information should be exchanged with the driver(s) involved.
Take Pictures – Taking pictures of all cars involved is one of the most important steps you can take, as it will help prove both damages and liability.
Scan for Videos and Witnesses – Nearby video cameras and/or witnesses willing to provide a statement can protect you in the event of "he said, she said" liability case.
Go to the Hospital – A physician can ensure you are physically safe, and treat any injuries.
Call Thompson Law – Our accident attorneys can get started on your personal injury case immediately, and offer FREE CONSULTATIONS.
Let Thompson Law's Car Accident Lawyers Shoulder the Lion's Share
Don't try to fight the insurance company on your own. With our collective experience at Thompson Law, our car accident lawyers have successfully represented numerous clients and we have helped recover over $1.8 billion in compensation for the damages and injuries incurred. We can help you, too. We will work hard to ensure you walk away with a settlement that will help offset the damages caused by a careless or distracted driver.
At Thompson Law, we treat every client with respect, empathy, and compassion. We understand that there is no one size fits all and that every case is unique and vital. Therefore, we offer a free evaluation to our clients so that we can review your case in detail and determine the best legal approach to pursue it. Also, with us, you will incur no attorney fee or legal expenses until and unless you get compensated. Hopefully you never need a lawyer for a car wreck in Waxahachie, but it never hurts to have one saved in your phone. If you or someone you love has been in a car accident in Waxahachie, TX, give our car accident attorneys a call today for a free case evaluation.
Contact us for a
free consultation
Dallas: 3300 Oak Lawn Ave., Suite 300, Dallas, TX 75219
Fort Worth: 5500 E Loop 820 S, Suite 107, Fort Worth, TX 76119