OVER $1.8 BILLION RECOVERED FOR OUR CLIENTS
| CLIENT'S NET RECOVERY | CASE TYPE | DAMAGE |
| --- | --- | --- |
| $151,228,722 | Medical Product | Heart Damage |
| $104,479,115 | Prescription Drug | Diabetes |
| $90,455,399 | Farming Product | Trade Disruption |
| $68,055,680 | Prescription Drug | Heart Damage |
| $60,084,411 | Prescription Drug | Internal Bleeding |
| $29,224,646 | Breach of Contract | Financial Loss |
| $26,923,200 | Medical Product | Skin Death |
| $25,384,216 | Medical Product | Bladder Cancer |
| $19,116,024 | Breach of Fiduciary Duty | Financial Loss |
| $17,617,042 | Breach of Payment Contract | Financial Loss |
| $16,126,301 | D&O Negligence | Financial Loss |
| $14,280,000 | Tire Failure | Quadriplegia |
| $13,177,989 | Sale of Credit Reports | Financial Loss |
| $11,991,670 | Commercial Vehicle Accident | Death |
| $10,026,249 | Tile Sealant | Pulmonary Injury |
| $9,512,498 | Chair Causing Fire | Death |
| $9,187,114 | Industrial Accident | Burn Injury |
| $9,181,172 | Fuel System Failure | Two Deaths |
| $9,146,004 | Medical Product | Cardiac Injury |
| $8,894,000 | Tire Failure | Quadriplegia |
| $8,540,000 | Vehicle Crashworthiness | Death |
| $8,010,186 | Fuel System Failure | Death |
| $7,911,694 | Fuel System Failure | Death |
| $7,787,790 | Tire Failure | Quadriplegia |
| $7,694,750 | Industrial Accident | Death |
Results above are cumulative total amounts net to clients. Past success does not guarantee future success.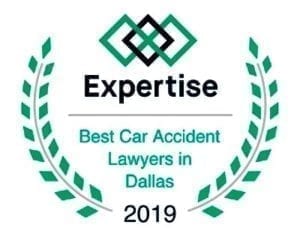 Share This Story, Choose Your Platform!
What To Do After an Auto Accident:
Midlothian, TX, Car Accident Lawyer
Hurt in a car accident? Was your car totaled as the result of someone else's negligence and now you are just watching the medical bills add up in disbelief?
It may feel like you are drowning in debt without a safety net, but our Midlothian, TX, car accident lawyers are here to help. If you are injured in a car accident as a result of someone else's careless driving, then you are entitled to compensation according to Texas law. You just need a car accident lawyer by your side who is ready to take on the insurance companies and get you the money you deserve.
Thompson Law Core Values:
Texas Law Entitles You to Compensation Following a Car Wreck
After a traffic accident, Texas Transportation Code specifically allows a car accident to be investigated if personal injury, death, or property damage has occurred. This means that you are allowed to file a case against the responsible party if you are the victim in the car accident. However, just because Texas state law allows you to be compensated does not mean that it is easy to receive that compensation. This is why you need a car accident lawyer on your side. At Thompson Law, our car accident lawyers are willing to fight for you to ensure you receive the compensation owed to you.
The Truth About Texas Car Accidents
Billions of cars drive across Texas roads every day, which is great for the economy but carries with it some alarming statistics. In 2017, one person was killed in a car accident every two hours and 21 minutes. A person was injured as the result of a car accident every two minutes. A car accident occurs in Texas every 59 seconds. That means by the time you finish this article anywhere from six to 10 car accidents may have occurred. There is a real need for car accident lawyers in Texas, and Thompson Law is here to meet the need. You can trust our car accident lawyers to take care of you if you're injured from a car wreck.
In Midlothian alone, there have been four fatal car accidents per year for the last couple of years, and many more accidents involving injuries. US-287 and US-67 are common accident spots because of high speeds and large amounts of traffic.
Nothing is scarier than those five seconds before impact when you know that a car accident in Midlothian is imminent. In fact, the only thing scarier is the months after when you have to clean up the emotional, mental, and physical baggage that is caused by the accident. The physical impact of the accident may be over, but the impact the car accident leaves on your life can take years to overcome. Our car accident lawyers are here to help you navigate these situations, taking the burden off your shoulders for everything from ordering a Midlothian accident report to finding medical care.
FAQs
What Should I Do When Injured in an Accident?
Thompson Law
2020-01-23T12:10:12-06:00
Get medical treatment! Your health and safety are the most important thing, and your first priority should be seeking immediate attention from a hospital or doctor. Not sure that you're injured or how serious your injury might be? You should still seek immediate medical attention if you are in a car accident, truck wreck or any other type of accident. 
Getting immediate medical treatment does two things: First, it makes sure that any injuries you sustained are properly diagnosed and treated and second, it helps eliminate any doubt that your injuries were caused by the accident. Often, the shock and adrenaline of an accident can mask symptoms of injury, but making the mistake to skip getting checked out can have serious consequences. By seeking prompt medical treatment, you protect both your health and your ability to seek compensation for medical bills and time off work, with the help of your attorney. 
Midlothian Car Accident Attorney Ready to Act
Following a car accident, you can be faced with thousands of dollars, if not more, in medical bills, car repair bills, and continuing therapy. Discharge from the hospital is not the end of your journey, as you will need to continue to see specialists and possibly go to therapy for years to come. Oftentimes, your personal medical insurance will refuse to pay bills if you are not at fault for the accident. Instead, they will go after the insured party who caused the wreck, which could delay your services. Our car accident lawyers at Thompson Law are ready to help you through this daunting process.
You shouldn't pay any bills either, in fact, you should refuse to pay any bills and contact a car accident lawyer at Thompson Law to represent you in Midlothian. Our attorneys will aggressively go after the careless driver that injured you, and seek maximum compensation for your personal, emotional, medical, and mental suffering. Depending on the extent of your car accident in Midlothian, you may be unable to work for months, resulting in a loss of income and an increase in medical expenses. You shouldn't have to lose everything over an event that was not your fault, and our car accident lawyers are here to ensure that doesn't happen to you.
No-Cost Representation by Our Car Accident Lawyers
At Thompson Law, our car accident lawyers work free of charge. We offer no-cost representation, which means we don't receive any payment unless you do. Instead, we earn a percentage of the compensation that you are awarded. We want to help you get back on your feet, and our bilingual staff is always on hand ready to help. We offer 24/7 support and are ready to represent you from the minute you are injured until the minute you have a settlement in hand. If you need a Midlothian car accident lawyer, give us a call today and let us do the fighting. Hopefully you never need a lawyer for a car wreck in Midlothian, but it never hurts to have one saved in your phone.
Remember, Texas has a Statute of Limitations, meaning the state law limits the time to file a claim.
Call us at 844-308-8180  for a free case evaluation.
Take action now to protect your right to a fair value monetary recovery.
Contact us for a
free consultation
Dallas: 3300 Oak Lawn Ave., Suite 300, Dallas, TX 75219
Fort Worth: 5500 E Loop 820 S, Suite 107, Fort Worth, TX 76119