OVER $1.8 BILLION RECOVERED FOR OUR CLIENTS
| CLIENT'S NET RECOVERY | CASE TYPE | DAMAGE |
| --- | --- | --- |
| $151,228,722 | Medical Product | Heart Damage |
| $104,479,115 | Prescription Drug | Diabetes |
| $90,455,399 | Farming Product | Trade Disruption |
| $68,055,680 | Prescription Drug | Heart Damage |
| $60,084,411 | Prescription Drug | Internal Bleeding |
| $29,224,646 | Breach of Contract | Financial Loss |
| $26,923,200 | Medical Product | Skin Death |
| $25,384,216 | Medical Product | Bladder Cancer |
| $19,116,024 | Breach of Fiduciary Duty | Financial Loss |
| $17,617,042 | Breach of Payment Contract | Financial Loss |
| $16,126,301 | D&O Negligence | Financial Loss |
| $14,280,000 | Tire Failure | Quadriplegia |
| $13,177,989 | Sale of Credit Reports | Financial Loss |
| $11,991,670 | Commercial Vehicle Accident | Death |
| $10,026,249 | Tile Sealant | Pulmonary Injury |
| $9,512,498 | Chair Causing Fire | Death |
| $9,187,114 | Industrial Accident | Burn Injury |
| $9,181,172 | Fuel System Failure | Two Deaths |
| $9,146,004 | Medical Product | Cardiac Injury |
| $8,894,000 | Tire Failure | Quadriplegia |
| $8,540,000 | Vehicle Crashworthiness | Death |
| $8,010,186 | Fuel System Failure | Death |
| $7,911,694 | Fuel System Failure | Death |
| $7,787,790 | Tire Failure | Quadriplegia |
| $7,694,750 | Industrial Accident | Death |
Results above are cumulative total amounts net to clients. Past success does not guarantee future success.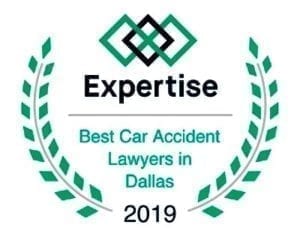 Share This Story, Choose Your Platform!
What To Do After an Auto Accident:
Cleburne, TX, Truck Accident Lawyer
In 2017, Texas was deemed the state with the most motor vehicle fatalities in the US. Truck accidents made up a large portion of these accidents due to a large amount of commercial traffic across Texas highways. Texas highways and major thoroughfares are filled with oil tankers and trucks that deliver out to areas all around the state. If you have been the victim of a truck accident in Cleburne, TX, you need an experienced truck accident lawyer to help you get the compensation you deserve.
Truck accidents are especially concerning because they cause more damage than traditional motor vehicle accidents. Truck accident attorneys in Cleburne, TX, are aware of this fact, and they will work tirelessly to advocate for you following an accident. Severe injuries, and sometimes even fatalities, occur when truck drivers are fatigued, stressed, or ignoring guidelines in an attempt to increase their miles traveled and bottom line. You should not have to pay for the careless actions or negligence of a truck driver, and Thompson Law truck wreck lawyers will make sure you don't have to.
If you have been injured at the hands of a truck driver in Texas, then you are owed restitution for your medical bills, emotional suffering, physical suffering, loss of wages, and potential damage to your health in future years. Our truck accident lawyers will battle the insurance companies to get you the best settlement. After an accident, you have enough to worry about, let Thompson Law take care of your claim, case, or lawsuit.
Thompson Law Core Values:
Truck Accidents in Cleburne, TX
Truck accidents are fairly common in Texas due to the large volume of trucks necessary for the ranching and oil field industries here. Military trucks are also widespread throughout Texas because of the large number of military bases, increasing the odds of being involved in a truck accident. Accidents in Texas are most likely to occur on highways with more than two lanes according to the 2019 Texas Department of Transportation statistics.
Unfortunately, truck accidents on highways in Cleburne, TX, are more likely to result in serious injuries or fatalities because of high-speed collisions. In fact, about every additional ½ a mile per hour increases the risk of serious injury by 3% according to the World Health Organization. After a speeding vehicle crash, you need a truck accident attorney on your side.
Thompson Law knows that serious injuries are common with truck accidents, and our truck accident lawyers have represented thousands of people over the years. This has enabled Thompson Law to build a top-notch experience and expertise in the truck accident arena. Our truck accident lawyers know what to expect from insurance companies because they have worked with them before. We know the tricks, and our attorneys know how to beat them. If you are laying in a hospital bed you may not have the time, energy, or will to fight with insurance companies. However, we do. The truck accident lawyers at Thompson Law won't stop until you receive compensation for your injuries, losses, pain, and suffering. You shouldn't have to lose everything because of someone else's careless actions.
How Do I Find a Cleburne Truck Accident Lawyer?
If you need a Cleburne, TX, truck accident lawyer you only need to make one phone call – to Thompson Law. We have the truck accident attorneys you need to fight for you, and our lawyers don't charge any out of pocket fees. We know you may be dealing with getting a crash report from the Cleburne Police Department, incurring medical expenses, and fixing your vehicle property damage right now. Thompson Law is here to ease your burdens, not create more. Hopefully you never need a lawyer for a truck wreck in Cleburne, but it never hurts to have one saved in your phone.
That is why our truck wreck lawyers are paid on contingency. Our attorneys don't get paid until you get paid, which means our truck accident lawyers are aligned with you to work hard on your behalf. We have bilingual staff available to take calls 24/7 to help you completely understand your case. If you have been injured in a truck accident, make Thompson Law your first call. We are here and ready to help, and can come to you at your home or in the hospital in Cleburne. Call us toll-free at 844-308-8180.
FAQs
What Should I Do When Injured in an Accident?
Thompson Law
2020-01-23T12:10:12-06:00
Get medical treatment! Your health and safety are the most important thing, and your first priority should be seeking immediate attention from a hospital or doctor. Not sure that you're injured or how serious your injury might be? You should still seek immediate medical attention if you are in a car accident, truck wreck or any other type of accident. 
Getting immediate medical treatment does two things: First, it makes sure that any injuries you sustained are properly diagnosed and treated and second, it helps eliminate any doubt that your injuries were caused by the accident. Often, the shock and adrenaline of an accident can mask symptoms of injury, but making the mistake to skip getting checked out can have serious consequences. By seeking prompt medical treatment, you protect both your health and your ability to seek compensation for medical bills and time off work, with the help of your attorney. 
Contact us for a
free consultation
Dallas: 3300 Oak Lawn Ave., Suite 300, Dallas, TX 75219
Fort Worth: 5500 E Loop 820 S, Suite 107, Fort Worth, TX 76119