OVER $1.8 BILLION RECOVERED FOR OUR CLIENTS
| CLIENT'S NET RECOVERY | CASE TYPE | DAMAGE |
| --- | --- | --- |
| $151,228,722 | Medical Product | Heart Damage |
| $104,479,115 | Prescription Drug | Diabetes |
| $90,455,399 | Farming Product | Trade Disruption |
| $68,055,680 | Prescription Drug | Heart Damage |
| $60,084,411 | Prescription Drug | Internal Bleeding |
| $29,224,646 | Breach of Contract | Financial Loss |
| $26,923,200 | Medical Product | Skin Death |
| $25,384,216 | Medical Product | Bladder Cancer |
| $19,116,024 | Breach of Fiduciary Duty | Financial Loss |
| $17,617,042 | Breach of Payment Contract | Financial Loss |
| $16,126,301 | D&O Negligence | Financial Loss |
| $14,280,000 | Tire Failure | Quadriplegia |
| $13,177,989 | Sale of Credit Reports | Financial Loss |
| $11,991,670 | Commercial Vehicle Accident | Death |
| $10,026,249 | Tile Sealant | Pulmonary Injury |
| $9,512,498 | Chair Causing Fire | Death |
| $9,187,114 | Industrial Accident | Burn Injury |
| $9,181,172 | Fuel System Failure | Two Deaths |
| $9,146,004 | Medical Product | Cardiac Injury |
| $8,894,000 | Tire Failure | Quadriplegia |
| $8,540,000 | Vehicle Crashworthiness | Death |
| $8,010,186 | Fuel System Failure | Death |
| $7,911,694 | Fuel System Failure | Death |
| $7,787,790 | Tire Failure | Quadriplegia |
| $7,694,750 | Industrial Accident | Death |
Results above are cumulative total amounts net to clients. Past success does not guarantee future success.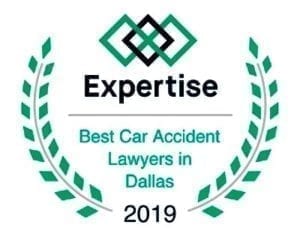 Share This Story, Choose Your Platform!
What To Do After an Auto Accident:
Cleburne, TX, Car Accident Lawyer
Every 58 seconds a car accident occurs in Texas. That means every minute that passes someone somewhere is sitting in the driver's seat of a car wondering what just happened. One day that may be you, or if you are looking for a Cleburne car accident lawyer it may already have been you or a loved one. After a car accident, a lot of questions arise that most people don't immediately have the answer to, like "How can I get a crash report in Cleburne?" Thompson Law can help you with your questions, has represented thousands of people following car accidents, and will fight until we get the answers you need.
Thompson Law Core Values:
Why Do You Need a Car Accident Attorney in Cleburne?
Following a car accident that was caused by a negligent or careless driver, you are owed compensation for any medical, physical, mental, or emotional suffering caused by the accident. You may know this, the driver may know this, and likely this is something both of your insurance companies knows. However, it is not enough to know Texas state law. While you may be entitled to compensation, the at-fault driver and his or her insurance company will do everything in their power to avoid giving it to you. That is why you need a Cleburne car accident lawyer on your side who is not afraid to fight.
The car accident lawyers at Thompson Law are used to insurance companies that either don't want to settle or want to offer a very low settlement amount. We know that insurance companies are willing to draw out the process or avoid paying medical bills just because they can. Insurance companies pay people to find reasons why they shouldn't pay claims, you need someone on your side who can fight for why they have to pay you. Highly trained, highly experienced, and highly prepared to battle the insurers, our car accident lawyers are ready to take on all major insurance carriers to ensure you get what you deserve.
Be Prepared by Knowing a Car Accident Lawyer
In 2018 there were 626 car wrecks in Cleburne, which represents around 2% of the population in a town of only 31,295 residents based off US Census data. That is a significant number when you compare it to the rest of Texas. According to a Forbes study, the average driver will be involved in an accident every 18 years, which is roughly about three to four times throughout their lifetime. Certain risk factors influence the average crash rate including how often you drive, where you live, and the type of vehicle you drive. With this in mind, it is reasonable that at some point you may be included in the total Cleburne accident count.
When that day comes, you may wake up in a hospital room unsure of what to do next. Car wreck injuries can be intense, and for some people, they are life-changing. Rehabilitation often includes loss of wages, loss of autonomy, and emotional distress. The sooner you get one of Thompson Law's Cleburne car accident lawyers working on your side, the sooner you can get compensation for all of the things you have lost. It is often easier to piece together a case and subsequent lawsuit if we are called into a case soon after the initial car wreck. As with most lawsuits, time is of the essence if you want a car accident lawyer to take your case to court.
For this reason, you should always have the name of a car accident lawyer in the back of your mind – or even better, saved in your phone. Hopefully, the day will never come when you need to give Thompson Law a call, but if it does, you will be prepared.
FAQs
What Should I Do When Injured in an Accident?
Thompson Law
2020-01-23T12:10:12-06:00
Get medical treatment! Your health and safety are the most important thing, and your first priority should be seeking immediate attention from a hospital or doctor. Not sure that you're injured or how serious your injury might be? You should still seek immediate medical attention if you are in a car accident, truck wreck or any other type of accident. 
Getting immediate medical treatment does two things: First, it makes sure that any injuries you sustained are properly diagnosed and treated and second, it helps eliminate any doubt that your injuries were caused by the accident. Often, the shock and adrenaline of an accident can mask symptoms of injury, but making the mistake to skip getting checked out can have serious consequences. By seeking prompt medical treatment, you protect both your health and your ability to seek compensation for medical bills and time off work, with the help of your attorney. 
What to Expect from Thompson Law
Thompson Law represents car accident clients without any out of pocket costs. We know that money is a large concern after a devastating car accident, and that is why our car accident lawyers will never ask you to pay anything upfront. Instead, we operate on a contingency fee basis. We don't get paid unless you do, which is why our car accident lawyers are always fighting on your side.
Over the years our car accident lawyers have recovered over $1.8 billion in compensation for our clients, and we want to help do the same for you. If you have been the victim of a car crash in Cleburne, call Thompson law today to speak to one of our associates. We offer 24/7 bilingual staff who will be happy to walk you through the first steps of getting properly compensated for your losses and upcoming expenses. Call us for a FREE CONSULTATION toll free at 844-308-8180 , or locally at (817) 444-4444.  Call 4 and get the roar!
Contact us for a
free consultation
Dallas: 3300 Oak Lawn Ave., Suite 300, Dallas, TX 75219
Fort Worth: 5500 E Loop 820 S, Suite 107, Fort Worth, TX 76119