OVER $1.8 BILLION RECOVERED FOR OUR CLIENTS
| CLIENT'S NET RECOVERY | CASE TYPE | DAMAGE |
| --- | --- | --- |
| $151,228,722 | Medical Product | Heart Damage |
| $104,479,115 | Prescription Drug | Diabetes |
| $90,455,399 | Farming Product | Trade Disruption |
| $68,055,680 | Prescription Drug | Heart Damage |
| $60,084,411 | Prescription Drug | Internal Bleeding |
| $29,224,646 | Breach of Contract | Financial Loss |
| $26,923,200 | Medical Product | Skin Death |
| $25,384,216 | Medical Product | Bladder Cancer |
| $19,116,024 | Breach of Fiduciary Duty | Financial Loss |
| $17,617,042 | Breach of Payment Contract | Financial Loss |
| $16,126,301 | D&O Negligence | Financial Loss |
| $14,280,000 | Tire Failure | Quadriplegia |
| $13,177,989 | Sale of Credit Reports | Financial Loss |
| $11,991,670 | Commercial Vehicle Accident | Death |
| $10,026,249 | Tile Sealant | Pulmonary Injury |
| $9,512,498 | Chair Causing Fire | Death |
| $9,187,114 | Industrial Accident | Burn Injury |
| $9,181,172 | Fuel System Failure | Two Deaths |
| $9,146,004 | Medical Product | Cardiac Injury |
| $8,894,000 | Tire Failure | Quadriplegia |
| $8,540,000 | Vehicle Crashworthiness | Death |
| $8,010,186 | Fuel System Failure | Death |
| $7,911,694 | Fuel System Failure | Death |
| $7,787,790 | Tire Failure | Quadriplegia |
| $7,694,750 | Industrial Accident | Death |
Results above are cumulative total amounts net to clients. Past success does not guarantee future success.
Share This Story, Choose Your Platform!
Your

Arlington 

Truck Accident Lawyer
Unfortunately, Texas is one of the most dangerous states for fatal trucking accidents. In 2015, it actually led the nation in number of large truck and bus fatalities per vehicle miles traveled, as well as in overall fatalities, accounting for 13.7% of the national total. Get an experienced Arlington Truck Accident Lawyer from Thompson Law! Any type of motor vehicle accident can be frightening and overwhelming, but collisions with large trucks, vans, buses and other larger automobiles can cause particularly devastating injury and damage. The magnitude of these accidents can result in additional  challenges  through the process of gaining your rightful determination and settlement. Trucking companies have legal and insurance resources at their fingertips that individuals simply do not, not to mention a wealth of experience protecting their interests in the aftermath of accidents.   
As a  victim of a serious truck wreck  simply working to heal your injuries and put your life back together, you may find that you need the help of a specialized accident attorney. Thompson Law has the experience, expertise, and tenacity to stand up to big companies and collect your rightful compensation. Don't hesitate to  contact  (844) 308-8180  Lion Law  today  for the help you need.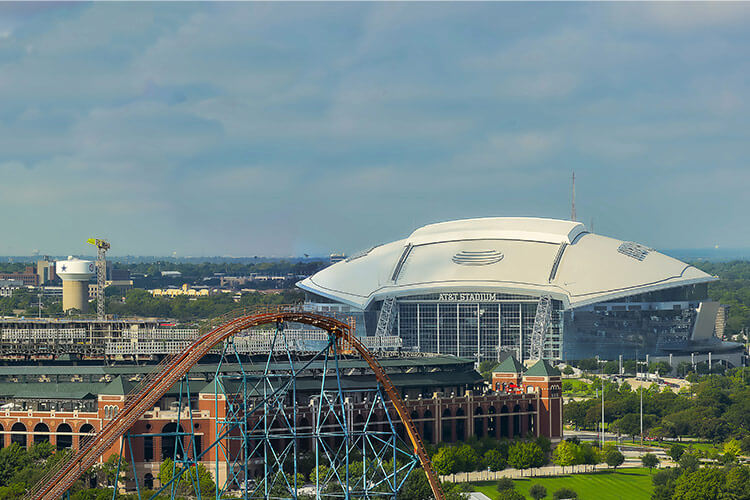 for assistance. Our exceptional team will discuss the details of your accident and assist  with your next steps to rightful repair and recovery.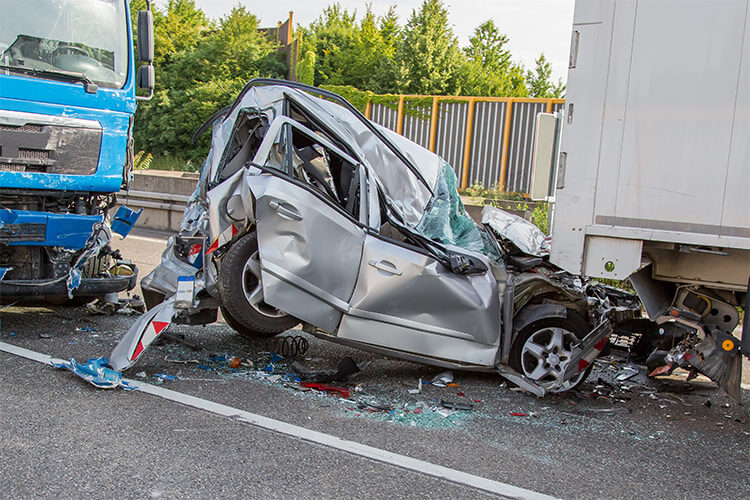 Truck Accident Injuries
The size of these vehicles results in some of the most devastating and high impact damage that occurs in roadway accidents.  Larger size vehicles  are capable of causing more damaging,  catastrophic collisions, and  involving multiple vehicles. Common injuries from truck wrecks may be:  
Cuts, scratches, bruises

 

 

Whiplash

 

Sprains and muscle injuries

 

Broken and fractured bones

 

 
The most important thing you can do following a serious truck accident is take care of your valuable health. At Lion Law, our goal is for every client to enjoy the best care and fullest recovery possible, and to fight for the compensation you deserve. Please  reach out anytime 24/7 (844) 308-8180 and grant us the opportunity to help you and yours after the accident.
If you have been hurt in a  truck  accident, now is the time to call Thompson Law  right now toll free at (844) 308-8180 or locally at (469) 444-4444! Call 4 and get the roar. Your dedicated team will guide you through the process of seeking treatment, protect your interests in negotiations with the at-fault parties, and  go to battle for your deserved compensation.  Your dedicated Lion Law team is fully prepared to take a case as far as necessary to win your rightful outcome. After  suffering  a truck wreck  injury  you need an expert advocate and a tenacious attorney to have your back, while you focus on the most important task – recovering.   
Ryan "The Lion" Thompson is the truck accident lawyer you need to feel protected and empowered at the negotiation table.  
 Texas law limits the time to file a claim,  so  reach out  now to speak with one of our knowledgeable  and  compassionate representatives about your accident.  24 hours a day, 7 days a week, the Lion Law team  (844) 308-8180  is here to help.
Contact us for a
free consultation
Dallas: 3300 Oak Lawn Ave., Suite 300, Dallas, TX 75219
Fort Worth: 5500 E Loop 820 S, Suite 109, Fort Worth, TX 76119