OVER $1.8 BILLION RECOVERED FOR OUR CLIENTS
| CLIENT'S NET RECOVERY | CASE TYPE | DAMAGE |
| --- | --- | --- |
| $151,228,722 | Medical Product | Heart Damage |
| $104,479,115 | Prescription Drug | Diabetes |
| $90,455,399 | Farming Product | Trade Disruption |
| $68,055,680 | Prescription Drug | Heart Damage |
| $60,084,411 | Prescription Drug | Internal Bleeding |
| $29,224,646 | Breach of Contract | Financial Loss |
| $26,923,200 | Medical Product | Skin Death |
| $25,384,216 | Medical Product | Bladder Cancer |
| $19,116,024 | Breach of Fiduciary Duty | Financial Loss |
| $17,617,042 | Breach of Payment Contract | Financial Loss |
| $16,126,301 | D&O Negligence | Financial Loss |
| $14,280,000 | Tire Failure | Quadriplegia |
| $13,177,989 | Sale of Credit Reports | Financial Loss |
| $11,991,670 | Commercial Vehicle Accident | Death |
| $10,026,249 | Tile Sealant | Pulmonary Injury |
| $9,512,498 | Chair Causing Fire | Death |
| $9,187,114 | Industrial Accident | Burn Injury |
| $9,181,172 | Fuel System Failure | Two Deaths |
| $9,146,004 | Medical Product | Cardiac Injury |
| $8,894,000 | Tire Failure | Quadriplegia |
| $8,540,000 | Vehicle Crashworthiness | Death |
| $8,010,186 | Fuel System Failure | Death |
| $7,911,694 | Fuel System Failure | Death |
| $7,787,790 | Tire Failure | Quadriplegia |
| $7,694,750 | Industrial Accident | Death |
Results above are cumulative total amounts net to clients. Past success does not guarantee future success.
Share This Story, Choose Your Platform!
Garland

 Car Accident Lawyer
There is nearly one car crash per minute on Texas roads, according to a 2018 TXDOT report. Despite this sobering fact, or possibly because of it, we often take for granted just how much driving we do, especially with life in a large metroplex as sprawling as ours here in DFW. Hours of our lives are spent on the road traveling to and from work, school, appointments, and other responsibilities, making it easy to forget that each time upon entering a roadway there are risks involved. The level of focus, decision making, and impairment of others surrounding you impacts the safety of you and your family. Even a momentary lapse in attention or ability, as seen in the behavior of drunk, distracted or negligent drivers can change the course of a life forever.     
When these devastating accidents occur, you need a car wreck lawyer to rigorously represent your best interests and fight for the justice you deserve! Contact (844) 308-8180 Lion Law right away for a free case assessment.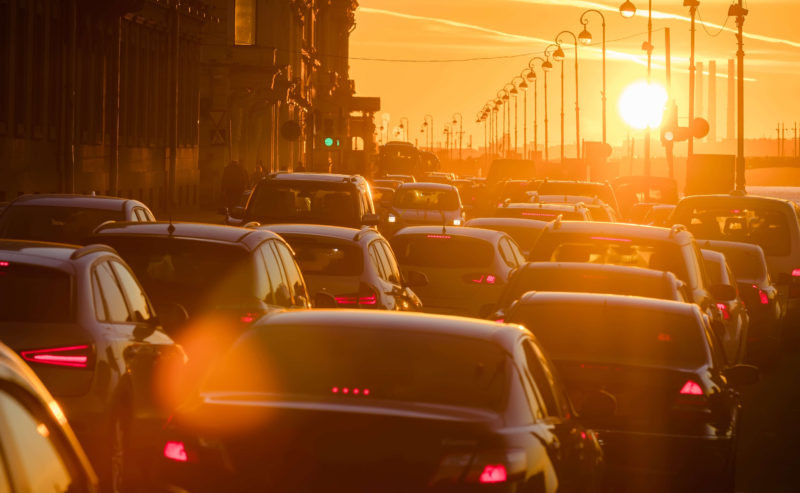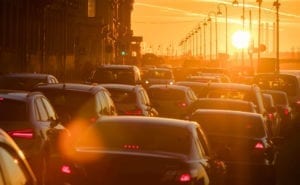 FAQs
What Should I Do When Injured in an Accident?
Thompson Law
2020-01-23T12:10:12-06:00
Get medical treatment! Your health and safety are the most important thing, and your first priority should be seeking immediate attention from a hospital or doctor. Not sure that you're injured or how serious your injury might be? You should still seek immediate medical attention if you are in a car accident, truck wreck or any other type of accident. 
Getting immediate medical treatment does two things: First, it makes sure that any injuries you sustained are properly diagnosed and treated and second, it helps eliminate any doubt that your injuries were caused by the accident. Often, the shock and adrenaline of an accident can mask symptoms of injury, but making the mistake to skip getting checked out can have serious consequences. By seeking prompt medical treatment, you protect both your health and your ability to seek compensation for medical bills and time off work, with the help of your attorney. 
From the slightest fender bender, to a thirty-car pile-up, any situation in which a vehicle collides with another vehicle, or other type of obstructing object, person, animal, or other type of debris is considered a motor vehicle collision.   
Often people have the impression that a traffic collision must meet a set of strict criteria to be considered for personal injury claim. In fact, a minor crash does not necessarily mean a minor injury. Our skilled car accident attorneys will review the facts of your situation with an expert eye. They can determine the best course of action to pursue for the compensation to which you are entitled, following your specific accident. 
As shown on Texas Department of Transportation (TxDOT) reporting, each year there are literally dozens of categories of contributing factors to car accident incidents. There are a few categories that top the charts as the most common: speeding, followed by driver inattention and unsafe lane changes. A list of accident factors that Thompson Law frequently encounters includes: 
Speeding

 – Texas is home to the 

highest speed limits

 in the US  

 

 

Road Construction

 – over 

$1 Billion

 was spent on 2018 Dallas County Construction  

 

 

Vehicle Design

 – Faulty parts, failure to recall  

 

 

Road Environment

 – poor weather conditions, roadway debris issues  

 

 

Inebriated Driving

 – Drunk, drowsy or distracted driving  

 

 

Commercial Vehicle Error

 – Cargo over capacity, exceeding road time limits  

 

 

Road Congestion

 –

 

entrance and exit from sporting venues, seasonal events or attractions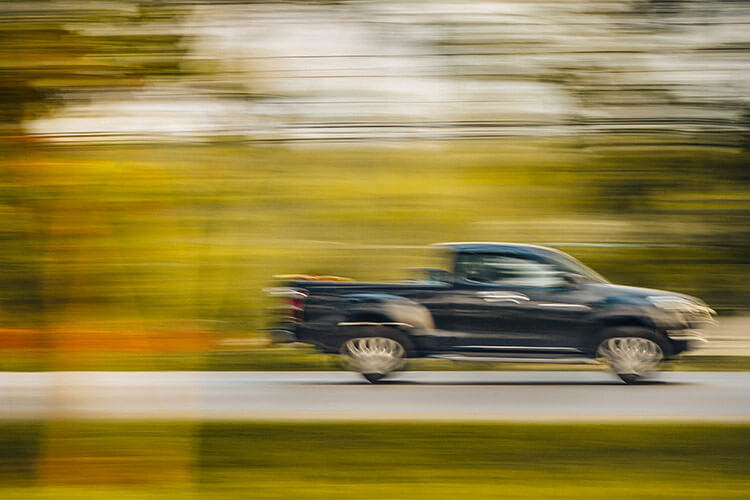 Beyond the hazards that go with operating a vehicle, sharing the road, and environmental conditions, there are areas in every city that become notoriously dangerous. Garland is no exception, and some of the most dangerous intersections are also some of the most high–volume junctions in the city which include: 
635 & Garland Ave

 

Lavon Drive

 & President George Bush Turnpike

 

I-

30 & President George Bush Turnpike

 

Lavon Dr with W Avenue B and W Avenue D

 

W Avenue B and W Avenue D with S Garland Ave
Injuries and Impairment
Cuts and bruises are bad enough after a car accident, but injuries resulting from motor vehicle collisions can certainly be much more severe. Following an accident, you may be searching for a back injury lawyer or in need of a traumatic brain injury attorney – assistance you never dreamed of requiring. Personal injury law exists to protect victims of accidents with exactly these needs. Thompson Law's compassionate team of legal counselors will help you every step of the way with managing your course of treatment and your post-accident considerations. Our experts have experience with cases involving injuries across the spectrum, including but not limited to: 
Whiplash 

 

Broken Bones  

 

Spinal Injuries and Paralysis

 

Neck and Disk Injuries  

 

Joint Trauma and Sprains  

 

Muscle, Ligament and Tendon Injuries  

 

Soft Tissue Injuries

 

Internal Injuries and Internal Bleeding

 

Amputations and Dismemberment

 

Death
If you have been hurt in an auto collision, you may be entitled to payment for your pain and suffering. The implications of your car accident can often be much more far reaching than you realize. Please seek medical care right away after an accident, carefully follow the treatments you are prescribed, and take care of yourself. The ideal outcome for our clients is full recovery and just compensation!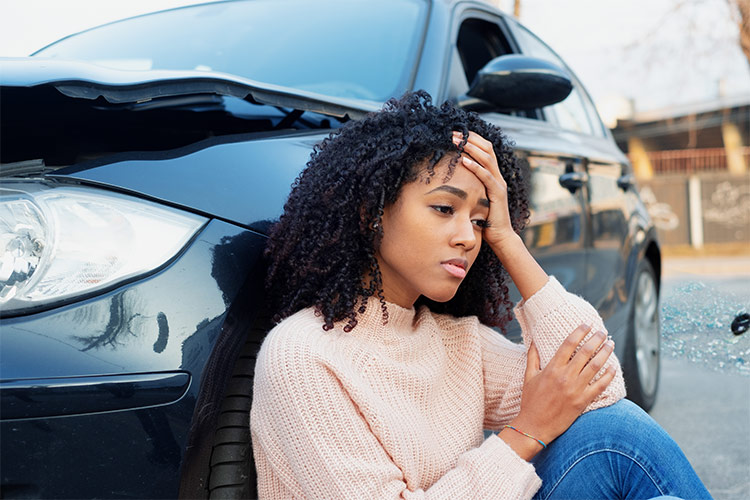 Traumatic Repercussions of a Collision
Physical injuries are not the only after effect of a car collision. Mental and emotional impacts are frequent results of these events as well. Personal injury is the sixth most stressful event according to the Life Change Index. The scale ranks personal injury in 6th place out of the 43 most stressful events a person can experience. Personal injury as a result of vehicular accident can result in even more of the listed stress factors, such as major changes to financial circumstance, changes to physical habits, or even death of a loved one, resulting in a sum of events that reach untenable levels.     
You deserve justice and closure after experiencing the trauma of a car accident, as well as a settlement payment for your suffering and losses. With Ryan L. Thompson and his team fighting for you, you will not face the at-fault parties, insurance companies, and other culpable agents alone. The deep understanding of these traumatic events, and their far-reaching financial implications, is what sets Lion Law apart, and inspires your Thompson team to battle for the compensation you deserve.    
 When Thompson Law fights for your deserved car crash compensation, the funds received at settlement can help cover the immediate and long-term costs associated with:   
Wrongful Death 

 

 

Medical Expenses 

 

 

Pain and Suffering 

 

 

Lost Wages 

 

 

Reduced Quality of Life 

 

 

Legal Fees
We receive no attorney fee and you pay no legal expenses unless you get compensated. Over 350 years combined experience in legal representation, and $1.8 billion dollars in cash settlements, we have mastered the art of managing our client's cases with empathy, compassion, respect, and of course prodigious skill. Reach out today for a free consultation. Experience the Thompson Law difference today. 
If you've been hurt in a car accident, the time to call Lion Law is now (844) 308-8180. State law limits the time that you have to file a claim following a road traffic accident.   
Your injury and compensation deserve attention right away.      
Garland Car Accident Attorney – Free Consultations Start HERE
Contact us for a
free consultation
Dallas: 3300 Oak Lawn Ave., Suite 300, Dallas, TX 75219
Fort Worth: 5500 E Loop 820 S, Suite 109, Fort Worth, TX 76119
San Antonio: 777 E. Sonterra Blvd., Suite 330, San Antonio, TX 78258