OVER $1.8 BILLION RECOVERED FOR OUR CLIENTS
| CLIENT'S NET RECOVERY | CASE TYPE | DAMAGE |
| --- | --- | --- |
| $151,228,722 | Medical Product | Heart Damage |
| $104,479,115 | Prescription Drug | Diabetes |
| $90,455,399 | Farming Product | Trade Disruption |
| $68,055,680 | Prescription Drug | Heart Damage |
| $60,084,411 | Prescription Drug | Internal Bleeding |
| $29,224,646 | Breach of Contract | Financial Loss |
| $26,923,200 | Medical Product | Skin Death |
| $25,384,216 | Medical Product | Bladder Cancer |
| $19,116,024 | Breach of Fiduciary Duty | Financial Loss |
| $17,617,042 | Breach of Payment Contract | Financial Loss |
| $16,126,301 | D&O Negligence | Financial Loss |
| $14,280,000 | Tire Failure | Quadriplegia |
| $13,177,989 | Sale of Credit Reports | Financial Loss |
| $11,991,670 | Commercial Vehicle Accident | Death |
| $10,026,249 | Tile Sealant | Pulmonary Injury |
| $9,512,498 | Chair Causing Fire | Death |
| $9,187,114 | Industrial Accident | Burn Injury |
| $9,181,172 | Fuel System Failure | Two Deaths |
| $9,146,004 | Medical Product | Cardiac Injury |
| $8,894,000 | Tire Failure | Quadriplegia |
| $8,540,000 | Vehicle Crashworthiness | Death |
| $8,010,186 | Fuel System Failure | Death |
| $7,911,694 | Fuel System Failure | Death |
| $7,787,790 | Tire Failure | Quadriplegia |
| $7,694,750 | Industrial Accident | Death |
Results above are cumulative total amounts net to clients. Past success does not guarantee future success.
Share This Story, Choose Your Platform!
Su

A

bogado de 

A

ccidentes de 

C

amiones en Dallas
De los 255,136 accidentes de camiones que tuvieron lugar en Texas el año pasado, areas urbanas como Dallas les fue peor con el 53% de los accidentes con lesiones graves y el 70% de estos accidentes de camiones en general. Cualquier tipo de accidente automovilístico tiene el potencial de ser completamente devastador, pero las colisiones con camiones grandes o de remolque, autobuses, camiones petroleros, furgonetas y otros automóviles más grandes pueden causar lesiones y daños particularmente graves. La magnitud de estos accidentes puede resultar en desafíos adicionales a través del proceso de obtener su determinación y acuerdo o finiquito legítimos. Las compañías de camiones tienen recursos legales y de seguros a su alcance que las victimas simplemente no tienen, por no mencionar una gran experiencia que protege sus intereses después de los accidentes. 
Como víctima de un accidente de camión grave, trabajar para curar sus lesiones y devolverlo a su vida cotidiana puede ser un trabajo de tiempo completo. Es posible que necesite la ayuda de un abogado especializado en accidentes para que se ocupe de su reclamo, mientras usted se ocupa de usted y de sus seres queridos. Thompson Law tiene la experiencia, los conocimientos y la tenacidad para enfrentar a las grandes empresas y cobrar la compensación o finiquito que le corresponde. No dude en contactar 844-308-8180 Lion Law hoy mismo para obtener la ayuda que necesita y la recompensa o finiuito que merece.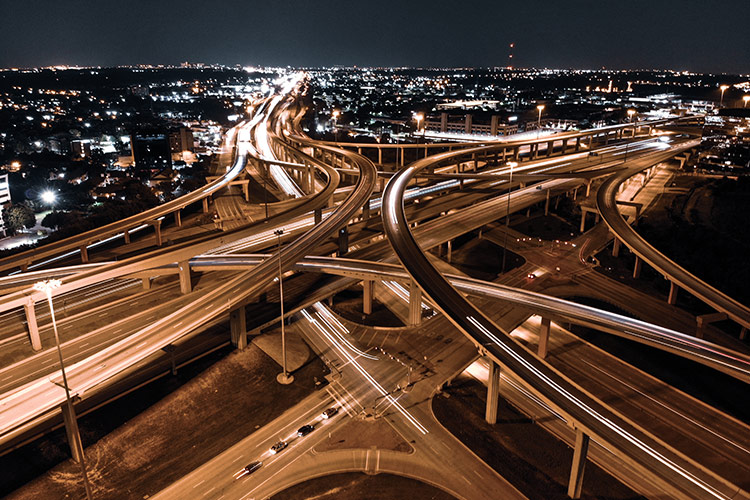 Datos rápidos de camiones
Las camionetas son el vehículo más popular vendido en Texas, y el Ford F-150 es el modelo más popular. 
Un camion de remolque o de 18 ruedas puede pesar hasta 80,000 libras, casi 20 veces más que un auto promedio en la carretera. 
De 2015 a 2017, los camiones con un peso de 33,000 libras o más representaron 
el 71-78% de los accidentes fatales de camiones en todo el país. 
En ese mismo período, hubo 428 accidentes fatales de camiones grandes que involucraron carga de materiales peligrosos. Eso es un promedio de 142 de estos tipos de accidentes por año 
Texas contribuyó con el 9.3% de las colisiones fatales de tractores de remolques que ocurrieron en los EE. UU. En 2017, con 433 de los 4657 accidentes totales. 
En el año escolar 2017-2018, hubo 2,211 autobuses escolares y 22,761 estudiantes involucrados en accidentes, lo que resultó en 650 lesiones. 
Las estadísticas más recientes del Departamento de Transporte de los EE. UU. (USDOT) informan que hay 2,746,882 semirremolques y 8,456,30 camiones rectos en los EE. UU. 
La American Trucking Association (ATA) publicó su informe de ingresos de 2018 para la industria, mostrando un crecimiento de casi $ 100 mil millones durante el año anterior, por un total de $ 796.7 mil millones.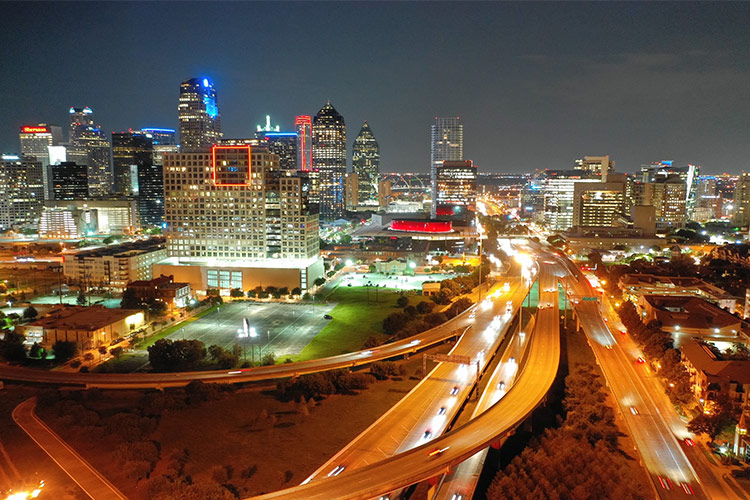 Thompson Law Core Values:
FAQs
What Should I Do When Injured in an Accident?
Thompson Law
2020-01-23T12:10:12-06:00
Get medical treatment! Your health and safety are the most important thing, and your first priority should be seeking immediate attention from a hospital or doctor. Not sure that you're injured or how serious your injury might be? You should still seek immediate medical attention if you are in a car accident, truck wreck or any other type of accident. 
Getting immediate medical treatment does two things: First, it makes sure that any injuries you sustained are properly diagnosed and treated and second, it helps eliminate any doubt that your injuries were caused by the accident. Often, the shock and adrenaline of an accident can mask symptoms of injury, but making the mistake to skip getting checked out can have serious consequences. By seeking prompt medical treatment, you protect both your health and your ability to seek compensation for medical bills and time off work, with the help of your attorney. 
Causas 
Los camiones pueden ser notoriamente peligrosos en las calles o carreteras. Su capacidad de manejo, distribución de carga, tamaño de carga útil y peso solo los hace extremadamente precarios cuando no se operan con toda la atención del conductor y su capacidad sin compromisos. 
A pesar de lo que sabemos sobre el daño que estos vehículos pueden causar, las expectativas modernas sobre el desempeño de los conductores de camiones son extremadamente exigentes, lo que obliga a los propietarios-operadores y empleados a tomar riesgos y tomar atajos para cumplir con los horarios ajustados y viajar tanto kilometraje como sea posible. Las personas que conducen camiones personales a veces también toman decisiones arriesgadas o negligentes, en la forma en que cargan sus camiones o en los artículos que deciden transportar. 
Límites de tiempo en la carretera: 

La Administración Federal de Seguridad de Autotransportistas

 regula las horas de servicio que los conductores de camiones pueden estar en la carretera. Los límites obligatorios que requieren pueden sorprenderlo, incluida la estipulación de que los conductores que transportan propiedades solo deben tomar un descanso después de su 14a hora consecutiva de conducción.

 

Mecánico

: antes de la exigencia de los frenos antibloqueo, a partir de 1997, eran la causa principal de accidentes 

donde el vehiculo de remolque patino o se desplego

 

causando el accidente.

 

Condiciones peligrosas de la carretera: el mal tiempo, las carreteras 

congeladas

 y la baja visibilidad son factores complicados para cada vehículo, pero sobre todo con semis, que requieren mucho más tiempo para detenerse o cambiar de rumbo.

 

Visibilidad comprometida: el tamaño y la carga del camión pueden provocar puntos ciegos para el conductor o bloquear la visibilidad total de los automóviles circundantes.

 

Fatiga del conductor: Oportunidades de sueño limitadas o fuera de ciclo, casi siempre después de largas horas, y las tareas de carga / descarga 

son factores que

 contribuyen 

al cansancio físico y mental de los conductores.

 

Problemas de carga: el sobrepeso, el desequilibrio, la carga inadecuada puede provocar fugas, derrames o dificultades de manejo

 
Lo que las empresas de camiones no quieren que sepas
En una industria de casi $ 800 mil millones de dólares, los recursos a disposición de las compañías más grandes son casi ilimitados. A pesar de estos ingresos abrumadores, los empleadores de camiones y transporte también experimentan una tasa de rotación notoriamente alta en los conductores de los empleados, en los últimos años esta tasa ha aumentado al 136%. La puerta giratoria de la industria puede drenar recursos para examinar y capacitar adecuadamente a los conductores, lo que lleva a que los conductores negligentes o pobres continúen obteniendo un nuevo empleo o prolongen su mandato en empresas que ya luchan con la dotación de personal después de la pérdida de rotación. 
Adicionalmente, hay aproximadamente 400,000 conductores de camiones operados por su dueno en los Estados Unidos, y en promedio operan vehículos que tienen más de diez años. Cuando ha sido golpeado por una de estas personas, puede ser difícil determinar quiénes son las partes culpables, así como las fuentes usadas para determinar la responsabilidad en su caso. A pesar de un accidente que involucra a un conductor, puede haber negligencia y malas prácticas a nivel organizacional de la compañía contratante del conductor, lo que también contribuyó a las circunstancias peligrosas que llevaron a su evento. 
El equipo legal experto de Thompson Law hará el trabajo por usted, asegurando que todas las personas y entidades responsables del accidente que sufrió sean responsables.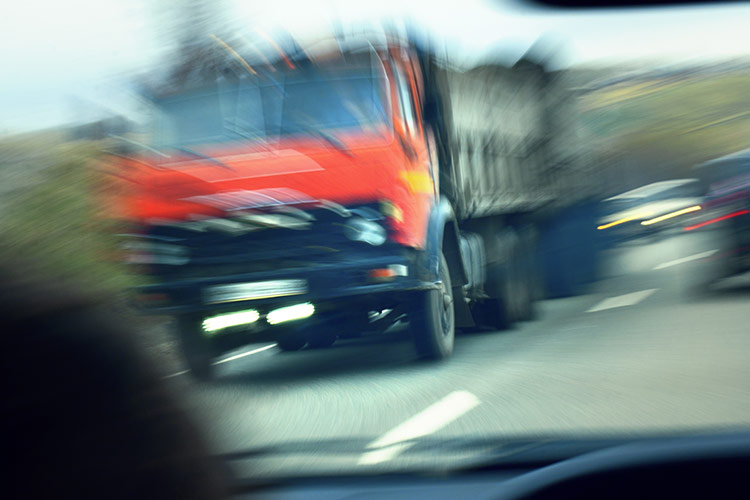 Después de

 un accidente con un 

camion
¿Qué hacer después de la colisión? 
Si hay lesiones graves en el lugar del accidente, la prioridad principal es llamar al 911 para recibir ayuda médica de emergencia. Los profesionales de emergencias como EMS, la policía y los bomberos dirigirán los próximos pasos para garantizar la seguridad de las personas y la propiedad en el lugar. 
Registrar eventos del accidente es extremadamente importante. Proporcionar a su equipo de Thompson Law con la mejor información posible, ya que lo representan en su reclamo, hará toda la diferencia en la optimización de los resultados de su liquidación. Tome fotografías, obtenga información de identificación, como identificaciones, placas, pólizas de seguro e información de contacto, y coopere completamente con los servicios de emergencia para asegurarse de que se generen y distribuyan adecuadamente los informes completos y precisos de los incidentes. 
No haga declaraciones a ningún representante de compañías de seguros o representantes de los demás involucrados. No te disculpes con nadie involucrado en el accidente esto puede interpretarse como una admisión de culpa. 
Abandone la escena con preacaucion según las instrucciones de los profesionales de emergencias. Tan pronto como pueda, llame a Leon Law << número de teléfono >> para obtener ayuda. Nuestro equipo excepcional obtendra las circunstancias específicas de su accidente con usted y le comunicará los próximos pasos hacia la reparación y recuperación que le corresponde. 
Lesiones por accidentes de camiones 
La potencia y el tamaño de estos vehículos resultan en algunos de los daños más devastadores e impactantes que ocurren en accidentes de carretera. Los vehículos de mayor tamaño pueden causar colisiones catastróficas e involucrar múltiples vehículos. Las lesiones comunes en un accidente de un camión pueden ser: 
Cortadas y moretones 
Latigazo 
Lesiones en la cabeza y lesiones cerebrales traumáticas (TBI) 
Huesos rotos 
Lesiones espinales y parálisis
Lesiones de cuello y discos 
Trauma articular y esguinces 
Lesiones musculares, de ligamentos y tendones 
Lesiones de tejidos blandos 
Lesiones internas y sangrado interno 
Amputaciones y desmembramiento 
Muerte 
Lo más importante que puede hacer después de un accidente grave de camión es cuidarse. En Lion Law, nuestro deseo es que cada cliente se recupere totalmente y reciba la mejor compensación o finiquito posible. Comuníquese en cualquier momento 24/7 << algún tipo de enlace de contacto >> y concédanos la oportunidad de ayudarlo a usted y a los suyos después del accidente. 
Si ha resultado herido en un accidente de camión, ¡ahora es el momento de llamar a Lion Law 844-308-8180! Su equipo dedicado lo guiará a través del proceso de búsqueda de tratamiento, protegerá sus intereses en las negociaciones con las partes culpables y luchará por la compensación que merece. Su equipo dedicado de Thompson Law está completamente preparado para llevar un caso lo más lejos posible para obtener el resultado y la compensación que le corresponde. Después de sufrir un accidente de camión, necesita un abogado experto y un abogado tenaz para respaldarlo. Ryan "The Lion" Thompson es el abogado de accidentes de camiones que necesita para sentirse protegido y capacitado en la mesa de negociaciones. 
La ley de Texas limita el tiempo para presentar un reclamo, por lo que ahora debemos hablar con uno de nuestros representantes con experiencia y motivados en ayudarle en su accidente. 
Las 24 horas del día, los 7 días de la semana, el equipo de Lion Law 844-308-8180 está listo para ayudar. 
If you have been hurt in a truck accident, the time to call Lion Law is right now at 844-308-8180! Your dedicated team will guide you through the process of seeking treatment, protect your interests in negotiations with the at-fault parties, and go to battle for the compensation you deserve. Your dedicated Thompson Law team is fully prepared to take a case as far as necessary to win your rightful outcome and compensation. After suffering a truck wreck injury, you need an expert advocate and a tenacious attorney to have your back.  Ryan "The Lion" Thompson is the truck accident lawyer you need to feel protected and empowered at the negotiation table.  
Texas law limits the time to file a claim, so reach out now to speak with one of our knowledgeable and compassionate representatives about your accident.  
24 hours a day, 7 days a week, the Lion Law team at 844-308-8180 is ready to help. 
Contact us for a
free consultation
Principal Office Address: 3300 Oak Lawn Ave. Third Floor Dallas, TX 75219