OVER $1.8 BILLION RECOVERED FOR OUR CLIENTS
| CLIENT'S NET RECOVERY | CASE TYPE | DAMAGE |
| --- | --- | --- |
| $151,228,722 | Medical Product | Heart Damage |
| $104,479,115 | Prescription Drug | Diabetes |
| $90,455,399 | Farming Product | Trade Disruption |
| $68,055,680 | Prescription Drug | Heart Damage |
| $60,084,411 | Prescription Drug | Internal Bleeding |
| $29,224,646 | Breach of Contract | Financial Loss |
| $26,923,200 | Medical Product | Skin Death |
| $25,384,216 | Medical Product | Bladder Cancer |
| $19,116,024 | Breach of Fiduciary Duty | Financial Loss |
| $17,617,042 | Breach of Payment Contract | Financial Loss |
| $16,126,301 | D&O Negligence | Financial Loss |
| $14,280,000 | Tire Failure | Quadriplegia |
| $13,177,989 | Sale of Credit Reports | Financial Loss |
| $11,991,670 | Commercial Vehicle Accident | Death |
| $10,026,249 | Tile Sealant | Pulmonary Injury |
| $9,512,498 | Chair Causing Fire | Death |
| $9,187,114 | Industrial Accident | Burn Injury |
| $9,181,172 | Fuel System Failure | Two Deaths |
| $9,146,004 | Medical Product | Cardiac Injury |
| $8,894,000 | Tire Failure | Quadriplegia |
| $8,540,000 | Vehicle Crashworthiness | Death |
| $8,010,186 | Fuel System Failure | Death |
| $7,911,694 | Fuel System Failure | Death |
| $7,787,790 | Tire Failure | Quadriplegia |
| $7,694,750 | Industrial Accident | Death |
Results above are cumulative total amounts net to clients. Past success does not guarantee future success.
Share This Story, Choose Your Platform!
Plano

's Auto Accident 

Lawyers

 

 
The modern automobile, including the car and motorcycle, are the product of an estimated combined 100,000 patents! it's an incredible amount, particularly for an invention that is only about 130 years old. From safety inventions such as belts and airbags, to finer tuned mechanical systems, to sleeker and more efficient designs, these cumulative improvements leave the motor vehicles of today looking and operating very differently from their predecessors. Despite the enormous amount of innovation, modern cars and trucks still cause significant accident and injury every year. In the state of Texas last year, there was an average of 28 crashes per day where a contributing factor to the accident was defective or disabled vehicle components.      
Beyond operational status of the vehicle in question, there is also risk based on the operator. Legal driving age in Texas is on the younger end of the spectrum compared to many United States regulations. Texas teens can gain their automobile learners permits to start driving cars at age 15. For other vehicles, the age is even younger, requiring 13 years of age to handle a boat, and astoundingly, there is an age limit of 6 years to drive off-road vehicles such as golf carts and ATV's. Adult supervision is required for drivers under 14, though this provision is seemingly low-priority to enforce. Fatal car crash rates for teenage drivers are 1.7 times higher than the rate for people aged 35-44, and inexperienced drivers of any age behind the wheel of powerful machinery are responsible for significant and serious accidents every year.     
When these devastating accidents occur, you need an auto wreck attorney to rigorously represent your best interests and fight for the justice you deserve! Negotiating with at-fault parties and insurance representatives can be a lengthy and daunting process. Contact (844) 308-8180 Lion Law right away for a free case assessment.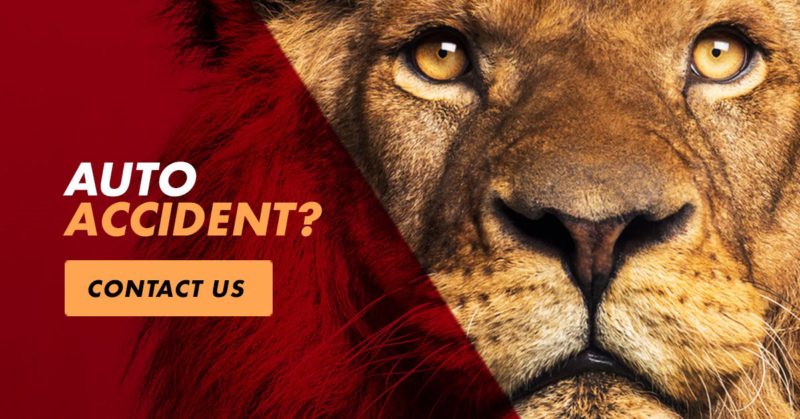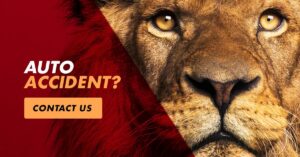 Automobile Accidents in 
Plano
Every year, thousands of Texans are injured in automobile accidents. The city of Plano is not immune. In 2018, Plano had 5,499 auto accidents, the 10th highest count in the state of Texas. A considerable percentage of these accidents were DUI related. In fact, DUI crashes occurred in Plano at a per capita rate 53% higher than the state average. DUI accidents can be particularly devastating, as the combination of impairment by drugs and alcohol with any other risk factors such as construction or bad weather can result in even more devastating crashes. Even without substance impairment, thousands of accidents happen in Irving each year resulting in fatalities and catastrophic injury that forever change victims' lives.  
Thompson Law team takes every injury and case seriously, carefully examining contributing factors and extenuating circumstances that impact your potential for compensation and the best possible outcome. Don't hesitate to reach out and see how Lion Law can help walk you through the steps to your rightful settlement.    
FAQs
What Should I Do When Injured in an Accident?
Thompson Law
2020-01-23T12:10:12-06:00
Get medical treatment! Your health and safety are the most important thing, and your first priority should be seeking immediate attention from a hospital or doctor. Not sure that you're injured or how serious your injury might be? You should still seek immediate medical attention if you are in a car accident, truck wreck or any other type of accident. 
Getting immediate medical treatment does two things: First, it makes sure that any injuries you sustained are properly diagnosed and treated and second, it helps eliminate any doubt that your injuries were caused by the accident. Often, the shock and adrenaline of an accident can mask symptoms of injury, but making the mistake to skip getting checked out can have serious consequences. By seeking prompt medical treatment, you protect both your health and your ability to seek compensation for medical bills and time off work, with the help of your attorney. 
Why you need an Accident Attorney
Plano specifically, and Collin County generally, has experienced many positive changes in recent years due to economic growth of the area, the influx of multinational corporations, and the revitalization of sports and entertainment venues in the DFW area. However, with this growth has come very serious consequences to the city's roadways. Necessary infrastructure improvement has resulted in the outcropping of construction sites all over the city. Constantly rerouted lanes, poor surface maintenance, and confusing temporary signage result in dangerous driving conditions for drivers who have their attention divided and diverted by these chaotic conditions.    
When you are involved in an accident, having an expert attorney to assess the situation, including damage to property, personal injury, liability of parties involved, and other extenuating circumstances can make all the difference in a fair settlement. The large companies, insurance agencies, and government bodies all have legal professionals representing and protecting their interests following a catastrophic incident, and you deserve representation too. If you have been hurt in a car accident, be sure your interests are well protected. Thompson Law (844) 308-8180 is ready 24 hours a day, 7 days a week to take your call.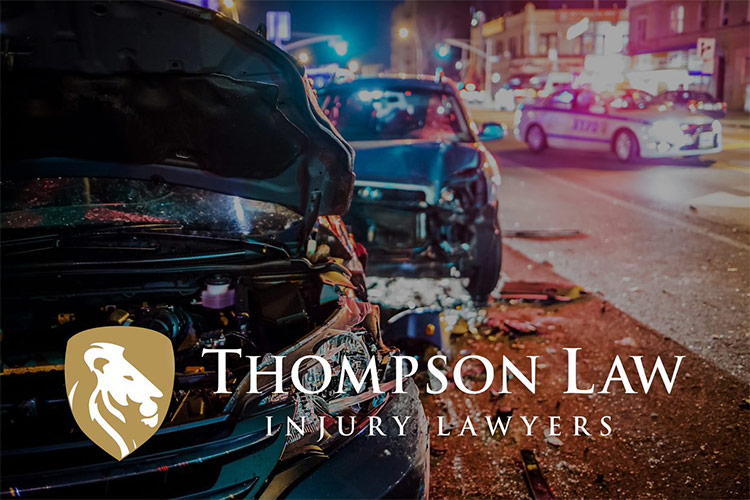 Common Causes of 
Plano
 Area Accidents: 
Road Construction:

 

the city of Plano even has an 

interactive map

 to capture the frequent and ongoing projects

 

Speeding:

 Texas is home to the highest speed limits in the US  

 

 

Road Environment: 

Weather Conditions, roadway debris issues  

 

 

Vehicle Design: 

Faulty parts, failure to recall  

 

 

Impaired Driving: 

Drunk, drowsy or 

distracted drivin

g

 

Commercial Vehicle Error: 

Cargo over capacity, exceeding road time limits  

 

 

Equipment Use Error: 

Riding mower

 malfunction, industrial vehicle operation issue    

 

 

Road Congestion:

 entrance and exit from sporting venues, seasonal events or attractions
What to do First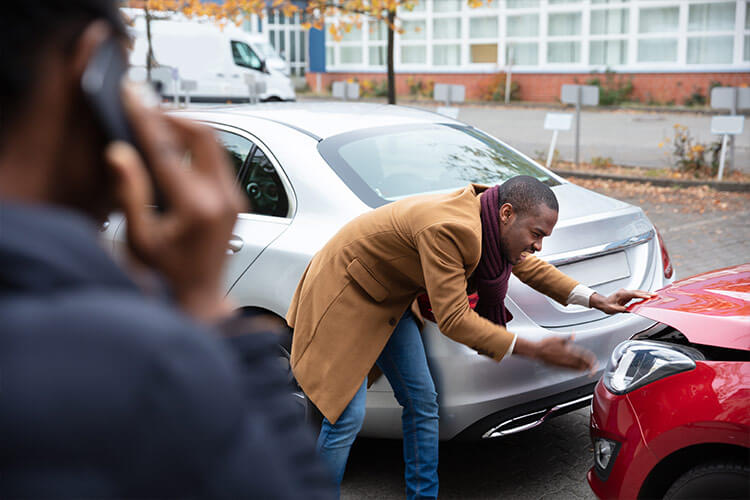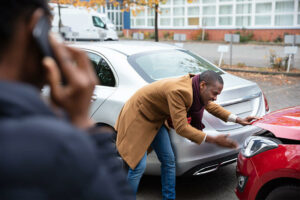 If injuries on the scene are severe, be sure to involve the property authorities. Calling 911 for emergency police, ambulance or fire response can be critical to saving lives and preventing further injury.     
After emergency professionals have been engaged as needed, be sure to carefully cooperate and comply with their instructions. When it is safe to do so, and as much as possible, before departing the scene of the accident use the following list to gather important information about the event:
Personal ID's – owner, drivers, passengers, witnesses     
Property ID's – plate numbers, insurance info, registration info, location info     
Photograph – take pictures of the vehicles involved, the accident site and the damage     
Police – for emergencies call 911, for Plano Police call (972)424-5678 and cooperate with the operator, carefully following his or her instructions. When emergency personnel arrive, cooperate fully with their instructions as they generate an accident report.    
Proceed – Take care departing the scene! Follow the instructions provided to you by emergency professionals. Gather the police report information when available. Call Lion Law (844) 308-8180 for legal assistance and representation.
Protect – Protect your rights and interests by calling Thompson Law (844) 308-8180 as soon as you are able following the accident. 
Sharing this accurate information with your Thompson Law advisors can make a critical impact on the outcome of your case!    
Injury & Treatment
Thompson Law's compassionate team of legal counselors will help you every step of the way with managing your scheduled treatment and your post-accident considerations, while your health care providers guide your recovery. Following the advice from both sides of this process is essential to achieving successful results. The best outcome we wish for all our clients is full recovery and just compensation.  Automobile accident cases we handle can result in many types of injury with very different degrees of severity. Some personal injury types that Lion Law has experience handling:    
Cuts and Bruises  

 

 

Whiplash Head and Traumatic Brain Injuries  

 

 

Broken Bones  

 

 

Spinal Injuries

 

 

Traumatic Brain Injury (TBI)

 

 

Neck and 

disk Injuries 

 

 

 

Joint Trauma and Sprains  

 

 

Muscle, Ligament and Tendon Injuries  

 

 

Amputations and Dismemberment

 

 

Death

 
Traumatic Repercussions of a Collision
Healing after a traumatic accident may involve physical work like surgery, medication, physical therapy, and bedrest, but people sometimes overlook the mental and emotional healing required after this type of event. The stress following an auto accident can often be more serious than you realize. 
 Along with recovery, you deserve justice and closure after enduring a serious accident, and you may very well be deserving of payment for your suffering and losses. With Ryan "The Lion" Thompson and his team fighting for you, you will not face the at-fault parties alone. The deep understanding of these traumatic events, and their far-reaching financial implications, is what sets Lion Law apart, and inspires your Thompson team to battle for the compensation you deserve.
Your Partnership with Lion Law
When you choose to work with Lion Law, unless and until you get compensated, you pay no attorney or legal fees. Thompson Law's extensive legal experience, thoughtful approach and dedicated desire to win every case has netted not just millions, but over $1.8 billion dollars in settlements. If you or a loved one have been injured in an automobile accident, reach out to Lion Law today for a free consultation with one of our expert team members. We look forward to helping you today.     
 If you've been hurt in a car accident, the time to call Lion Law is now! State law limits the time that you can file a claim following a road traffic accident. Your injury and compensation deserve attention now.      
Irving Auto Collision Attorney – Free Consultations Start HERE
Contact us for a
free consultation
Dallas: 3300 Oak Lawn Ave., Suite 300, Dallas, TX 75219
Fort Worth: 5500 E Loop 820 S, Suite 109, Fort Worth, TX 76119