OVER $1.8 BILLION RECOVERED FOR OUR CLIENTS
| CLIENT'S NET RECOVERY | CASE TYPE | DAMAGE |
| --- | --- | --- |
| $151,228,722 | Medical Product | Heart Damage |
| $104,479,115 | Prescription Drug | Diabetes |
| $90,455,399 | Farming Product | Trade Disruption |
| $68,055,680 | Prescription Drug | Heart Damage |
| $60,084,411 | Prescription Drug | Internal Bleeding |
| $29,224,646 | Breach of Contract | Financial Loss |
| $26,923,200 | Medical Product | Skin Death |
| $25,384,216 | Medical Product | Bladder Cancer |
| $19,116,024 | Breach of Fiduciary Duty | Financial Loss |
| $17,617,042 | Breach of Payment Contract | Financial Loss |
| $16,126,301 | D&O Negligence | Financial Loss |
| $14,280,000 | Tire Failure | Quadriplegia |
| $13,177,989 | Sale of Credit Reports | Financial Loss |
| $11,991,670 | Commercial Vehicle Accident | Death |
| $10,026,249 | Tile Sealant | Pulmonary Injury |
| $9,512,498 | Chair Causing Fire | Death |
| $9,187,114 | Industrial Accident | Burn Injury |
| $9,181,172 | Fuel System Failure | Two Deaths |
| $9,146,004 | Medical Product | Cardiac Injury |
| $8,894,000 | Tire Failure | Quadriplegia |
| $8,540,000 | Vehicle Crashworthiness | Death |
| $8,010,186 | Fuel System Failure | Death |
| $7,911,694 | Fuel System Failure | Death |
| $7,787,790 | Tire Failure | Quadriplegia |
| $7,694,750 | Industrial Accident | Death |
Results above are cumulative total amounts net to clients. Past success does not guarantee future success.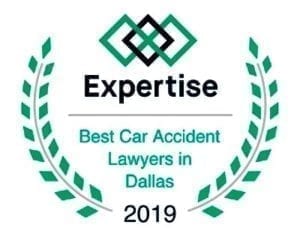 Share This Story, Choose Your Platform!
Dallas Motorcycle Accident Lawyer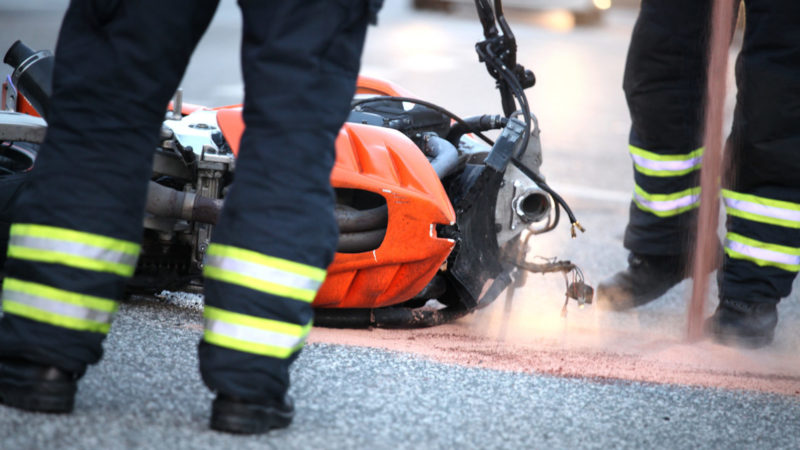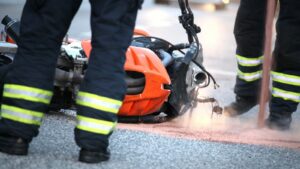 We Passionately Protect the Rights of and Pursue Maximum Compensation for Motorcycle Accident Victims in Dallas
According to the Texas Department of Transportation, in the past decade the number of registered motorcycles has doubled. People just seem to love riding motorcycles. Some find it exhilarating while others prefer them because motorcycles are real money savers in terms of fuel consumption and maintenance.
However, motorcyclists often overlook the downside of riding motorcycles which is that in the event of an accident, they are at a higher risk of sustaining fatal injuries than those in other vehicles. This is, of course, motorcyclists have zero protection when an accident occurs, and are guaranteed to hit the pavement at the very least.
Statistics show that:
 

In a crash, motorcyclists are 5 times at a higher risk of injuries, and nearly 37 times more likely to get killed.

 

Over a course of 1 year, 463 people died in motorcycle accidents including 430 riders and 33 passengers.

 

Approximately 20% of all car accidents in Texas involve motorcycles.

 

Sixty percent of all accidents that involve motorcycles are not the fault of motorcyclists.
The Texas Department of Transportation indicates that more than 5600 motorcyclists sustained serious injuries in 2012 alone. Since motorcycles are often associated with dangerous behavior, the insurance company involved in a motorcycle accident claim may look to blame riders for accidents. However, in many of these cases, it's another motorist who is responsible for an accident that involved a motorcycle.
Thompson Law Core Values:
FAQs
I've Been in a Motorcycle Accident. What Should I Do?
Kirk
2020-01-23T15:43:50-06:00
I've Been in a Motorcycle Accident. What Should I Do? 
Sadly, people tend to jump to blame motorcyclists for causing collisions, even though basic motorcycle training helps make motorcyclists among the most conscientious and aware drivers on the road. In fact, more often than not, the other motorist is at-fault in collisions with motorcycles. Remember these 6 steps to make sure you are safe and to help preserve your legal case right from the start: 
GET SAFE. Stop your 

motorcycle or 

move it to a safe place if you are able. Stay close to the scene without obstructing traffic. Activate your emergency flashing lights to prevent other cars from striking you.

 

CALL 9-1-1. If you are seriously injured, be sure you request an ambulance when you call. A police report may become critical evidence in determining liability in your case. The police will respond to wrecks involving injuries but may not send a unit for cases involving property damage only. 

 

TAKE PHOTOS. If you are able to safely do so, take photos of your vehicle, the other vehicle (including the license plate), and the surrounding scene of the accident. You will also want to photograph the other driver's license and insurance card. 

GATHER INFO. After making sure you and passengers are okay, exchange contact information and insurance information with the other driver. 

FIND WITNESSES. If there are witnesses to the accident, take down their names and contact information. Their statements may help resolve any liability disputes. 

CALL THOMPSON LAW. The experienced team of attorneys, investigators and paralegals are ready to assist you right away. You can even call us to meet you at the scene of an accident.
Common Causes of and Injuries in Motorcycle Accidents in Dallas
Some of the most common causes of motorcycle accidents in Dallas include:
Carelessness or negligence of the other driver

Over speeding,

Mechanical failures

Defective design of the motorcycle,

Faulty motorcycle repair work

Improper maintenance or bad condition of the road such as slippery roads,

Left turns

Opening of a car door

Improper changing of lanes,

Distracted driving

Being struck by a car from the back
These causes can result in serious injuries to the motorcyclist such as:
Amputations

Paralysis

Spinal cord injury

Brain injury

Internal bleeding

Organ damage

Fractured bones

Facial injuries 

Chronic pain

Road burn

Fractured bones

Back and neck injuries

Severe lacerations

Scarring

Disfigurement

Loss of limbs

Concussions

Sometimes even death.
No matter what the cause of accident might be, if you have been seriously injured or have lost a loved one in a motorcycle accident caused by someone else's negligence, then by the law of the state, you deserve to be compensated.
Our experienced and dedicated Dallas motorcycle accident lawyer can aggressively pursue your claim ensuring that you receive adequate amount of compensation for the pain, injuries and damages incurred. We'll work hard to get you every dollar that you deserve in compensation for all the losses including but not limited to hospitalization, medical treatment, loss of income due to disability or long recovery time and vehicle damage.
Our rich experience and strong knowledge about the different laws covering motorcycle accidents in the State of Texas like helmet laws, highway traffic laws, manufacturer recalls, and other related motorcycle crashes statutes enables us to protect your rights and get you as much compensation as possible from the accident.
Does the Lack of Wearing a Helmet in an Accident Affect the Victim's Compensation Claim?
Did you know that 53 percent of the riders who get fatally injured in crashes include riders without helmets? Although according to the Texas Law pertaining to motorcycle helmets, if you're above 21 and have proof that you've successfully completed a training course for motorcycle safety, and you have a medical insurance policy, than you're not required to wear a helmet when riding a motorcycle.
However, it is important to understand that the lack of a helmet may affect your compensation if you suffered from a head injury during a crash. But if the injuries are not related to the head then whether you were or not wearing a helmet is irrelevant to the case.
What Should You Do After a Motorcycle Accident in Texas?
As motorcycle crashes are so severe, the first thing that you should do is dial 911 to have an ambulance and a police officer sent to the accident scene.  The ambulance will take you to the nearest hospital for medical assistance. However, if you're in a position to take photos of the accident scene then do so for evidence purpose. Also, make sure to note the plate number of the car that hit you, and get the contact information of the driver too.
If you're badly injured, then don't worry about evidence collection. As you seek medical assistance, get in touch with our Dallas motorcycle accident lawyer. We'll get to the work right away to preserve evidence for your case. We'll also deal with insurance companies and take action to seek compensation for physical, financial and mental harm caused to you due to the accident.
After the accident, you're most likely to be contacted by an insurance adjuster from the person responsible for the accident, who will want to take a statement from you. If this happens, don't get involved with the insurance adjuster, instead decline politely or tell them to contact your Dallas motorcycle accident lawyer.  
Make sure you don't talk about the crash with anyone as anything you say can be used against you by the insurer to minimize or even deny your accident claim thereby protecting their profits by limiting what they pay to you.
However, if you have a skilled and experienced lawyer from Thompson Law LLP representing your case, we'll protect you and seek maximum compensation for the injuries and losses incurred due to the motorcycle accident.
Contact us Today for a Free Case Review
At Thompson Law LLP, we'll aggressively and efficiently pursue your monetary settlement that is adequate enough to provide you, the victim, with medical treatment and rehabilitation services and compensate for damages to your finances and quality of life. We'll help you recover claims for your medical bills, lost income, and other expenses.
Remember, the state law limits the time to file a claim.
Call us at  844-308-8180  for a free case evaluation.
Take action now to protect your right to a fair value monetary recovery.
Contact us for a
free consultation
Dallas: 3300 Oak Lawn Ave., Suite 300, Dallas, TX 75219
Fort Worth: 5500 E Loop 820 S, Suite 109, Fort Worth, TX 76119
San Antonio: 777 E. Sonterra Suite 330, San Antonio, TX 78258