OVER $1.8 BILLION RECOVERED FOR OUR CLIENTS
| CLIENT'S NET RECOVERY | CASE TYPE | DAMAGE |
| --- | --- | --- |
| $151,228,722 | Medical Product | Heart Damage |
| $104,479,115 | Prescription Drug | Diabetes |
| $90,455,399 | Farming Product | Trade Disruption |
| $68,055,680 | Prescription Drug | Heart Damage |
| $60,084,411 | Prescription Drug | Internal Bleeding |
| $29,224,646 | Breach of Contract | Financial Loss |
| $26,923,200 | Medical Product | Skin Death |
| $25,384,216 | Medical Product | Bladder Cancer |
| $19,116,024 | Breach of Fiduciary Duty | Financial Loss |
| $17,617,042 | Breach of Payment Contract | Financial Loss |
| $16,126,301 | D&O Negligence | Financial Loss |
| $14,280,000 | Tire Failure | Quadriplegia |
| $13,177,989 | Sale of Credit Reports | Financial Loss |
| $11,991,670 | Commercial Vehicle Accident | Death |
| $10,026,249 | Tile Sealant | Pulmonary Injury |
| $9,512,498 | Chair Causing Fire | Death |
| $9,187,114 | Industrial Accident | Burn Injury |
| $9,181,172 | Fuel System Failure | Two Deaths |
| $9,146,004 | Medical Product | Cardiac Injury |
| $8,894,000 | Tire Failure | Quadriplegia |
| $8,540,000 | Vehicle Crashworthiness | Death |
| $8,010,186 | Fuel System Failure | Death |
| $7,911,694 | Fuel System Failure | Death |
| $7,787,790 | Tire Failure | Quadriplegia |
| $7,694,750 | Industrial Accident | Death |
Results above are cumulative total amounts net to clients. Past success does not guarantee future success.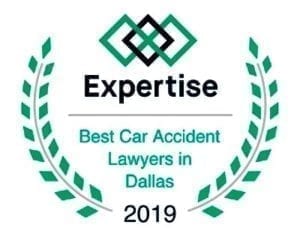 Share This Story, Choose Your Platform!
What To Do After an Auto Accident:
Midlothian, TX, 18 Wheeler Accident Lawyer
For the average Midlothian, TX driver, Lone Star State roads can prove perilous in the face of the dangers associated with the myriad big-rig trucks that dominate the streets, back roads, and highways in and around Midlothian, TX. Indeed, owing to the increase in long-haul truck registration and the number of hours many drivers are behind the wheel, more than one in three long-haul truckers will experience a serious accident during the course of their career. Hopefully, following proper traffic safety protocols can keep you and your family safe.  However, if you are in the way of one of these statistically likely accidents, you will need legal and medical attention to get your life back on track.
If you or a loved one is involved in such an accident, the results can be devastating. Should the worst happen, you need to contact a reputable Midlothian semi-truck accident lawyer immediately to secure all possible just compensation that you may be due for your losses and injuries. Here at Thompson Law, we have a seasoned team of litigators and experts dedicated to ensuring that you receive the compensation you deserve.
Thompson Law Core Values:
Unsafe Drivers Create Unsafe Midlothian, TX, Streets
The booming conditions that drove the Texas economy for decades were borne on the chassis of American trucks since the 1950s. As such, whether its dry haulers carrying goods to your local groceries, tankers bearing oil to distant parts of the globe, or the rumbling sounds of construction machinery adding to the next subdivision build-out, there was once a guarantee of a seasoned and experienced cadre of truck drivers.
This reservoir of experienced driving talent was dispersed however in the aftermath of the 2008 Great Recession. Indeed, when the economy began to pick up in the aftermath of that economic calamity, companies found themselves scrabbling to find qualified drivers. That they failed can be measured by the decline in road safety.
Indeed, truck and 18-wheeler accidents rose by more than 43% as late as 2019. With more than 10,000 big rigs traversing Texas roads every day, these deadly numbers are only destined to rise higher. Further, Midlothian's location just off Highway 67, which is heavy with truck traffic, puts us at a higher rate of fatal 18 wheeler accidents than the average Texas city.
From driver inexperience to fatigue, the unrelenting schedule of the drilling fields has many drivers exceeding their maximum allowable 11-hour driving day according to Texas laws. Additionally, intoxicant and alcohol use among drivers provide a very dangerous environment for drivers in our community.
When Should You Call an 18 Wheeler Accident Attorney in Midlothian, TX?
FAQs
What Should I Do When Injured in an Accident?
Thompson Law
2020-01-23T12:10:12-06:00
Get medical treatment! Your health and safety are the most important thing, and your first priority should be seeking immediate attention from a hospital or doctor. Not sure that you're injured or how serious your injury might be? You should still seek immediate medical attention if you are in a car accident, truck wreck or any other type of accident. 
Getting immediate medical treatment does two things: First, it makes sure that any injuries you sustained are properly diagnosed and treated and second, it helps eliminate any doubt that your injuries were caused by the accident. Often, the shock and adrenaline of an accident can mask symptoms of injury, but making the mistake to skip getting checked out can have serious consequences. By seeking prompt medical treatment, you protect both your health and your ability to seek compensation for medical bills and time off work, with the help of your attorney. 
When it comes to seeking legal representation in the event of an accident, there are several courses of action that you should follow to ascertain if you need a lawyer to secure your rights. Insurance companies are experts in the denial or minimizing of claim payouts, and you will be at a decided disadvantage if you attempt to force a claim judgment on your own. If you've been injured in an accident as the result of another driver's negligence, there is no assurance that you will be adequately compensated for your loss and medical bills.
As such, you should reach out to a qualified legal representative if you have been seriously hurt in an accident, and particularly if your injuries have the potential of long-term consequences. If you don't believe your settlement amount will fully compensate you for your injuries, or pay for all your current and future medical expenses, then you should discuss your case with an 18 wheeler accident attorney.
Superior 18 Wheeler Accident Lawyers in Midlothian, Texas, at Thompson Law
Should you or a loved one find yourselves in the position of being a participant in an 18 wheel truck accident, you need to first attend to any injuries that you may have suffered, and then you need to call our office for immediate help. Here at Thompson Law, we have decades of experience under our collective legal belts, and we are standing by with the guarantee that we will offer the best legal representation possible for you and your family.
Contact Our Midlothian 18 Wheeler Accident Lawyers Today for a Free Case Review
With our collective experience at Thompson Law, we have successfully represented numerous clients and helped them recover over $1.8 billion in compensation for the damages and injuries incurred. We can help you, too.
At Thompson Law, we treat every client with respect, empathy, and compassion. We understand that there is no one size fits all and that every case is unique and vital. Therefore, we offer a free evaluation to our clients so that we can review your case in detail and determine the best legal approach to pursue it. With Thompson Law, you will incur no attorney fee or legal expenses until and unless you get compensated. Hopefully you never need a lawyer for a wreck with an 18 wheeler in Midlothian, TX, but it never hurts to have one saved in your phone.
Remember, Texas has a Statute of Limitations, meaning the state law limits the time to file a claim.
Call us at 844-308-8180  for a free case evaluation.
Take action now to protect your right to a fair value monetary recovery.
Contact us for a
free consultation
Dallas: 3300 Oak Lawn Ave., Suite 300, Dallas, TX 75219
Fort Worth: 5500 E Loop 820 S, Suite 107, Fort Worth, TX 76119