OVER $1.8 BILLION RECOVERED FOR OUR CLIENTS
| CLIENT'S NET RECOVERY | CASE TYPE | DAMAGE |
| --- | --- | --- |
| $151,228,722 | Medical Product | Heart Damage |
| $104,479,115 | Prescription Drug | Diabetes |
| $90,455,399 | Farming Product | Trade Disruption |
| $68,055,680 | Prescription Drug | Heart Damage |
| $60,084,411 | Prescription Drug | Internal Bleeding |
| $29,224,646 | Breach of Contract | Financial Loss |
| $26,923,200 | Medical Product | Skin Death |
| $25,384,216 | Medical Product | Bladder Cancer |
| $19,116,024 | Breach of Fiduciary Duty | Financial Loss |
| $17,617,042 | Breach of Payment Contract | Financial Loss |
| $16,126,301 | D&O Negligence | Financial Loss |
| $14,280,000 | Tire Failure | Quadriplegia |
| $13,177,989 | Sale of Credit Reports | Financial Loss |
| $11,991,670 | Commercial Vehicle Accident | Death |
| $10,026,249 | Tile Sealant | Pulmonary Injury |
| $9,512,498 | Chair Causing Fire | Death |
| $9,187,114 | Industrial Accident | Burn Injury |
| $9,181,172 | Fuel System Failure | Two Deaths |
| $9,146,004 | Medical Product | Cardiac Injury |
| $8,894,000 | Tire Failure | Quadriplegia |
| $8,540,000 | Vehicle Crashworthiness | Death |
| $8,010,186 | Fuel System Failure | Death |
| $7,911,694 | Fuel System Failure | Death |
| $7,787,790 | Tire Failure | Quadriplegia |
| $7,694,750 | Industrial Accident | Death |
Results above are cumulative total amounts net to clients. Past success does not guarantee future success.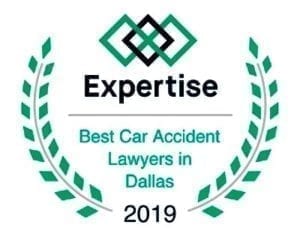 Share This Story, Choose Your Platform!
Dallas Auto Accident Lawyer
By law, victims of auto accidents have the right to compensation, and you can count on us to give you an honest evaluation of your case.
The rate of car accidents in Dallas is among the highest in Texas. For example, in 2016, there were 38,823 auto accidents involving 81,022 vehicles and nearly 103,388 occupants. Dallas auto accidents accounted for roughly 16.25 percent of the total accidents in the state. Research studies also show that, compared to previous years, the number of auto accidents continues to increase. In fact, there were approximately 4,548 more car accidents in 2016 than in 2015 and 11,230 more auto crashes in comparison to 2010.
If you've been injured or lost a loved one in a car crash due to another person's negligence, then you have the right to file a claim and receive compensation for any pain and suffering incurred. However, the amount of compensation that you receive from the negligent party depends on how you pursue your claim. For the best results, consult with an experienced Dallas auto accident lawyer.
At Thompson Law LLP, we provide car crash victims with dedicated and tenacious legal representation, ensuring that you get fair value for your claim. Our Dallas auto accident lawyer will build a strong case with supporting evidence so that you recover the money that you deserve.
We understand that no sum of money can compensate for a lifetime disability or loss of a loved one, but your settlement can provide relief from medical bills and lost wages. Our attorney will handle all aspects of your case, including the paperwork, as well as the negotiation process so that you can focus on your recovery.
Leading Causes of Auto Accidents
In order to better understand your circumstances, it's helpful to know some of the main causes of accidents in Dallas, such as:
Distracted driving is one of the top causes of auto accidents. The main source of distraction is mobile devices, followed by putting on makeup or eating behind the wheel.
Driving under the influence of drugs or alcohol can slow your reaction time and coordination, which can lead to accidents when drivers can't make quick decisions on the road.
Reckless driving is another cause of fatal crashes. Driving too fast or erratically increases the probability that a crash will result in fatalities. This is due, in part, to other drivers' inability to react and the difficulty of changing course or slowing down at high speeds.
Poor road conditions can also result in car crashes. Snow on the road or open potholes and piles of debris can also put drivers at risk. When paired with distracted driving or speeding, poor driving conditions can lead to more serious injuries.
Defective car parts, such as bad tires, bad breaks or defective airbags, are also among the main causes of auto accidents in Dallas.
Auto Accident Injuries
No matter what caused the accident, victims can suffer from serious injuries, including permanent disabilities and death. Here are some of the major injuries that occur in car accidents:
Spine, neck and back injuries
Shoulder injuries
Head injuries
Concussions
TBI
Soft tissue injuries
Bone fractures
Ankle injuries
Internal bleeding
These injuries are severe in nature and require immediate medical assistance, which can be costly. However, if the victim can prove the fault of the negligent party, they can seek compensation for medical bills, such as treatment immediately following the accident, as well as related future medical treatments like corrective surgeries, therapy and pain medication.
This is what our Dallas auto accident lawyer can help you with. We collect extensive evidence to establish a strong and solid auto accident claim for your case.
FAQs
What Should I Do When Injured in an Accident?
Thompson Law
2020-01-23T12:10:12-06:00
Get medical treatment! Your health and safety are the most important thing, and your first priority should be seeking immediate attention from a hospital or doctor. Not sure that you're injured or how serious your injury might be? You should still seek immediate medical attention if you are in a car accident, truck wreck or any other type of accident. 
Getting immediate medical treatment does two things: First, it makes sure that any injuries you sustained are properly diagnosed and treated and second, it helps eliminate any doubt that your injuries were caused by the accident. Often, the shock and adrenaline of an accident can mask symptoms of injury, but making the mistake to skip getting checked out can have serious consequences. By seeking prompt medical treatment, you protect both your health and your ability to seek compensation for medical bills and time off work, with the help of your attorney. 
What Should The Victim Do After An Auto Accident?
First things first, call 911 for an ambulance to help you get to the hospital so that you can receive immediate medical help and a police officer to take a report. If you can stand and move without pain, try to get witness statements.
Get the other driver's information, including license number, license plate number, and insurance information. All these things are extremely important in building a strong case to prove the fault of the negligent party.
As soon as you are able, contact our Dallas accident attorney so that we can visit the accident scene to collect evidence. As we build your case, we'll gather the police crash report, accident scene photos, eyewitness statements, manufacturer records, any applicable recall information, and the medical and work records of the negligent driver.
We will conduct a thorough investigation to ensure that no evidence is destroyed and review the case to determine the value of your claim. Based on the facts, findings, review and evaluation, we'll negotiate with the insurance company or, if needed, go to court to obtain a full and fair settlement on your behalf.
Call us at 844-308-8180  today for a free case evaluation and let our experienced Dallas auto accident lawyer represent your case. At Thompson Law, we work in the best interest of our clients. We will fight your case to make sure that justice is served and that you get the compensation you're entitled to.
Contact us for a
free consultation
Dallas: 3300 Oak Lawn Ave., Suite 300, Dallas, TX 75219
Fort Worth: 5500 E Loop 820 S, Suite 109, Fort Worth, TX 76119
San Antonio: 777 E. Sonterra Suite 330, San Antonio, TX 78258