OVER $1.8 BILLION RECOVERED FOR OUR CLIENTS
| CLIENT'S NET RECOVERY | CASE TYPE | DAMAGE |
| --- | --- | --- |
| $151,228,722 | Medical Product | Heart Damage |
| $104,479,115 | Prescription Drug | Diabetes |
| $90,455,399 | Farming Product | Trade Disruption |
| $68,055,680 | Prescription Drug | Heart Damage |
| $60,084,411 | Prescription Drug | Internal Bleeding |
| $29,224,646 | Breach of Contract | Financial Loss |
| $26,923,200 | Medical Product | Skin Death |
| $25,384,216 | Medical Product | Bladder Cancer |
| $19,116,024 | Breach of Fiduciary Duty | Financial Loss |
| $17,617,042 | Breach of Payment Contract | Financial Loss |
| $16,126,301 | D&O Negligence | Financial Loss |
| $14,280,000 | Tire Failure | Quadriplegia |
| $13,177,989 | Sale of Credit Reports | Financial Loss |
| $11,991,670 | Commercial Vehicle Accident | Death |
| $10,026,249 | Tile Sealant | Pulmonary Injury |
| $9,512,498 | Chair Causing Fire | Death |
| $9,187,114 | Industrial Accident | Burn Injury |
| $9,181,172 | Fuel System Failure | Two Deaths |
| $9,146,004 | Medical Product | Cardiac Injury |
| $8,894,000 | Tire Failure | Quadriplegia |
| $8,540,000 | Vehicle Crashworthiness | Death |
| $8,010,186 | Fuel System Failure | Death |
| $7,911,694 | Fuel System Failure | Death |
| $7,787,790 | Tire Failure | Quadriplegia |
| $7,694,750 | Industrial Accident | Death |
Results above are cumulative total amounts net to clients. Past success does not guarantee future success.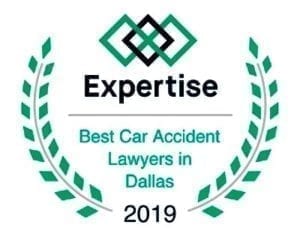 Share This Story, Choose Your Platform!
What To Do After an Auto Accident:
Cleburne, TX, 18 Wheeler Accident Lawyers
In Johnson County in 2019, there were a total of 164 crashes involving commercial vehicles, but across Texas, that number was much higher, totaling upwards of over 26,000. If you commute regularly, this increases your chance of being in a Cleburne, TX 18 wheeler accident. Sadly, there are higher fatalities and serious injuries when an 18 wheeler is involved due to the size and mass of 18 wheeler trucks. Most people face a long recovery and loss of loved ones, which is why Thompson Law has educated 18 wheeler accident lawyers ready to take your case. We know the time following a semi-truck accident in Cleburne is emotionally, physically, and mentally taxing, so our Cleburne 18 wheeler accident lawyers are ready to do what they can to help lessen your burdens.
Thompson Law Core Values:
Where Do Most 18 Wheeler Accidents Occur?
Texas accidents, in general, more often occur in urban areas versus rural areas. Because 18 wheelers are used to transport goods, most 18 wheeler accidents tend to happen on highways. This is why our Cleburne 18 wheeler accident attorneys are well-versed in gathering information from all over the state. Just because you live in Cleburne does not mean that you were injured in our town. Our 18 wheeler accident lawyers can file paperwork and request reports from anywhere in Texas. We know that you didn't plan an accident out of town, and so our 18 wheeler accident lawyers don't limit you to Cleburne-only aid.
What Should I Do After an 18 Wheeler Accident in Cleburne?
As soon as you are conscious and able to speak, or can allow someone to speak on your behalf, you should give Thompson Law a call so that our 18 wheeler accident lawyers can start working on your case. While Texas law offers a two-year statute of limitations on personal injury claims, waiting to file a semi-truck accident case can be detrimental to your lawsuit.
Gathering information, evidence, requesting police reports, and witness statements is extremely hard to do if too much time has passed between the time of your 18 wheeler accident and the time you contact a Thompson Law 18 wheeler accident lawyer. It is not impossible, but it is more difficult. Therefore, we recommend that you contact us as soon as you can, so we can start building your case. Additionally, you may not be aware of the steps you can take to help build your case. Our 18 wheeler accident lawyer will advise you on what you should and shouldn't do both in terms of paying medical bills, insurance claims, and more. We prefer to file the insurance claim and all communications once we take over the case.
Let Our 18 Wheeler Accident Lawyer Handle Insurance Issues
FAQs
What Should I Do When Injured in an Accident?
Thompson Law
2020-01-23T12:10:12-06:00
Get medical treatment! Your health and safety are the most important thing, and your first priority should be seeking immediate attention from a hospital or doctor. Not sure that you're injured or how serious your injury might be? You should still seek immediate medical attention if you are in a car accident, truck wreck or any other type of accident. 
Getting immediate medical treatment does two things: First, it makes sure that any injuries you sustained are properly diagnosed and treated and second, it helps eliminate any doubt that your injuries were caused by the accident. Often, the shock and adrenaline of an accident can mask symptoms of injury, but making the mistake to skip getting checked out can have serious consequences. By seeking prompt medical treatment, you protect both your health and your ability to seek compensation for medical bills and time off work, with the help of your attorney. 
Most likely insurance companies are the last thing you want to deal with following a serious 18 wheeler accident, so signing a contract with us means you won't have to. Oftentimes, once an insurance company knows the injured party has an 18 wheeler accident lawyer, they act quicker and offer better settlement offers upfront. When an insurance claimant has legal representation from an 18 wheeler accident attorney, the company knows that low-balling will not work. This can save you time playing a volley game back and forth as the insurance company attempts to buy you off. We won't let that happen and will fight until you get the compensation you deserve.
Our 18 wheeler accident lawyers also have the advantage of knowing the insurance companies in the Cleburne area. We regularly represent victims of traffic accidents, so we know what insurance companies are willing to pay out and what they can. We won't accept an offer unless we know it is fair to you.
Enjoy Representation from a Semi-Truck Accident Lawyer with No Upfront Costs
Worried about the costs of hiring a Cleburne, TX, 18 wheeler accident lawyer? You shouldn't be. At Thompson Law, we work exclusively on a contingency basis, which means we don't get paid unless you do. We will start working on your case right away without any payment in return for a set percentage of your final settlement. This allows you to pay us when you have the compensation you deserve, and means our semi-truck accident lawyers are aligned with you to work hard to bring you justice. Hopefully you never need a lawyer for a wreck with an 18 wheeler in Cleburne, but it never hurts to have one saved in your phone.
Together we work as a team to ensure that you receive justice following a severe 18 wheeler accident in Cleburne. Our team is available 24/7 and we offer bilingual support so that you can be comfortable with your case without any language barriers in the way. At Thompson Law, we treat every client with respect, empathy, and compassion. We understand that there is no one size fits all and that every case is unique and vital. Further, we understand how to deal with the complexities of 18 wheeler accidents, as opposed to your typical auto accident. Therefore, we offer a free evaluation to our clients so that we can review your case in detail and determine the best legal approach to pursue it. If you need a semi-truck accident lawyer, give Thompson Law a call today toll free at 844-308-8180 , or locally at (817) 444-4444.  Call 4 and get the roar!
Remember, the state law limits the time to file a claim, which is known as the statute of limitations.
Call us at 844-308-8180  for a free case evaluation.
Take action now to protect your right to a fair value monetary recovery.
Contact us for a
free consultation
Dallas: 3300 Oak Lawn Ave., Suite 300, Dallas, TX 75219
Fort Worth: 5500 E Loop 820 S, Suite 107, Fort Worth, TX 76119