What's Your Case
Really Worth?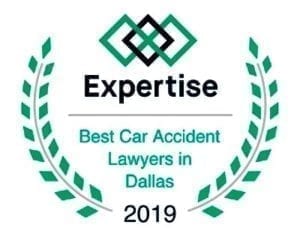 Dallas Pedestrian Accident Lawyers
Unfortunately, far too many accidents across Dallas, Fort Worth involve pedestrians. The lawyers at Thompson Law know that pedestrians are at grave risk of catastrophic or life changing injuries because they do not have the protections afforded by a vehicle. For example, a passenger or driver inside a car has the benefit of seat belts, air bags and other technology that can help to prevent or minimize injuries in the event of a car accident.
A pedestrian, on the other hand, has no shield from the elements or from a car and an unsuspecting pedestrian can easily be thrown many feet into oncoming traffic or into stationary objects. It's critical that anyone who has been involved in a pedestrian accident in Dallas, Fort Worth gets legal help from a knowledgeable attorney as soon as possible. The true depth of your injuries may not be readily apparent at the scene of the accident. You may be knocked unconscious or be unclear about the severity of internal injuries such as damage to your organs or a traumatic brain injury.
Only a physician can help you to identify the serious problems after the fact. It is also possible that some of your most serious symptoms, like whiplash or a spinal cord injury, might not be noticeable to the naked eye right after the accident occurs.
You may discover during these hours, days or even weeks after the accident has happened and the costs associated with these can be extensive. This is to say nothing of the serious impact that recuperating from an accident can have on your life: having to attend your medical treatments, going through surgeries, taking pain medication and other aspects of handling your injuries such as physical therapy.
Pedestrian Rights in Texas
As the pedestrian accident attorneys know, Texas law protects pedestrians who are injured as a result of result of a driver's inattentiveness, reckless behavior, aggressive driving activities or accidents caused by driving under the influence. It can be shocking to realize just how far reaching the implications of an accident are, most pedestrian accident victims will be unable to fully recover for months or even years. In the worst-case scenarios, a pedestrian may even be killed in an accident. This empowers his or her family members to file a wrongful death lawsuit.
With so much on the line for your future, you cannot afford to wait to get help when you have been injured in a pedestrian accident. No matter how the pedestrian accident occurs, your best opportunity to recover compensation is by scheduling a consultation with an experienced injury lawyer as soon as possible after it happens. Gathering the appropriate evidence like witness statements, videos and photos of the accident scene, and your medical records can give a Dallas, Fort Worth personal injury lawyer a better perspective on whether or not you have grounds to file a claim.
Finding an Attorney to Help You With a Pedestrian Accident Claim
Although it may seem as though your life will never be the same, finding the right Dallas, Fort Worth pedestrian accident lawyer may be the first step for helping you to recover compensation if, in, that will assist you with your medical bills. In the wake of an accident, it is not just you as the victim, but it is also often your family members who must adjust to a new way of living. Thompson Law knows that your ability to return to work in the same job or at all, may be severely compromised and your schedule will now be filled with doctor's appointments and rehabilitation therapy. There may also come a point at which doctors believe you have achieved maximum medical improvement from your injuries even though you are not fully recovered. This can be a difficult fact to accept. With all of the stress surrounding life after a pedestrian accident in Dallas, Fort Worth, you need to be able to identify an experienced Dallas, Fort Worth pedestrian accident attorney who understands this situation and is prepared to help you.
You may need to file a legal claim to assist you with recovering lost wages, medical expenses and other damages tied to the accident, but you have a limited period of time in which to do this. Talking to an attorney from Thompson Law gives you a better perspective on what's involved in filing a case and the crucial steps that you need to take to protect yourself.
No one expects to find themselves in the situation of filing a pedestrian accident claim, yet it can also be the only way for you to get the funds that you need to heal and move on with your life. Whether you've suffered broken bones, fractures, lacerations, road rash, traumatic brain injuries, back pain or more, you need a Dallas, Fort Worth pedestrian accident attorney who is committed to working towards a meaningful settlement in your injury case or carrying your case through to litigation if necessary. You need to be focused on your medical condition and recovering, not the stress associated with the accident.
The pedestrian accident attorneys at Thompson Law have the experience needed and will fight to get you the compensation to which you and your family are entitled. According to TopVerdict, Thompson Law won 10 of the top 50 settlements in Texas in 2020, including the 2nd and 3rd largest personal injury settlements in the State. We can help you, too.
Call Thompson Law today at 844-308-8180 for a free consultation or fill out the form below.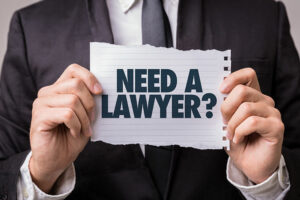 Contact us for a
free consultation