OVER $1.8 BILLION RECOVERED FOR OUR CLIENTS
| CLIENT'S NET RECOVERY | CASE TYPE | DAMAGE |
| --- | --- | --- |
| $151,228,722 | Medical Product | Heart Damage |
| $104,479,115 | Prescription Drug | Diabetes |
| $90,455,399 | Farming Product | Trade Disruption |
| $68,055,680 | Prescription Drug | Heart Damage |
| $60,084,411 | Prescription Drug | Internal Bleeding |
| $29,224,646 | Breach of Contract | Financial Loss |
| $26,923,200 | Medical Product | Skin Death |
| $25,384,216 | Medical Product | Bladder Cancer |
| $19,116,024 | Breach of Fiduciary Duty | Financial Loss |
| $17,617,042 | Breach of Payment Contract | Financial Loss |
| $16,126,301 | D&O Negligence | Financial Loss |
| $14,280,000 | Tire Failure | Quadriplegia |
| $13,177,989 | Sale of Credit Reports | Financial Loss |
| $11,991,670 | Commercial Vehicle Accident | Death |
| $10,026,249 | Tile Sealant | Pulmonary Injury |
| $9,512,498 | Chair Causing Fire | Death |
| $9,187,114 | Industrial Accident | Burn Injury |
| $9,181,172 | Fuel System Failure | Two Deaths |
| $9,146,004 | Medical Product | Cardiac Injury |
| $8,894,000 | Tire Failure | Quadriplegia |
| $8,540,000 | Vehicle Crashworthiness | Death |
| $8,010,186 | Fuel System Failure | Death |
| $7,911,694 | Fuel System Failure | Death |
| $7,787,790 | Tire Failure | Quadriplegia |
| $7,694,750 | Industrial Accident | Death |
Results above are cumulative total amounts net to clients. Past success does not guarantee future success.
Share This Story, Choose Your Platform!
Ocurre un accidente automovilístico casi cada minuto en las carreteras de Texas, según un informe TXDOT 2018. El condado de Tarrant tiene 1,718,938 vehículos actualmente registrados, casi diez veces la cantidad del próximo condado más alto dentro del Distrito de Fort Worth. A pesar de estas asombrosas estadísticas, o posiblemente debido a ellas, la cantidad de conducción que suponemos da por sentado, especialmente con la vida en un gran metroplex tan extenso como el nuestro aquí en DFW. Los días ocupados que viajan de ida y vuelta al trabajo, la escuela, las citas y otras responsabilidades hacen que sea fácil olvidar que cada vez que ingresa a una carretera, existen riesgos. El nivel de enfoque, la toma de decisiones y el deterioro de las personas que lo rodean afectan la seguridad de usted y su familia. Incluso un lapso momentáneo de atención o habilidad, como se ve en el comportamiento de conductores ebrios, distraídos o negligentes, puede cambiar el curso de la vida para siempre. 
¡Cuando ocurren estos accidentes devastadores, usted necesita a un abogado de accidentes automovilísticos de Arlington para representar rigurosamente sus mejores intereses y luchar por la justicia que se merece! Comuníquese con nosotros al 844-308-8180 Thompson Law de inmediato para una evaluación gratuita de su caso.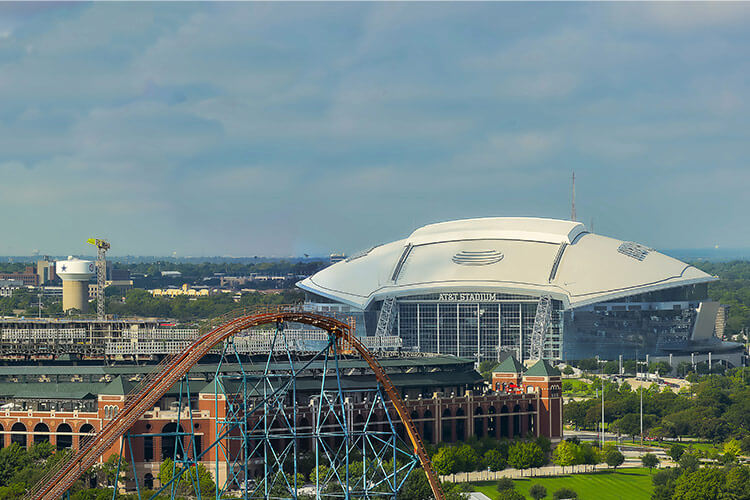 FAQs
What Should I Do When Injured in an Accident?
Thompson Law
2020-01-23T12:10:12-06:00
Get medical treatment! Your health and safety are the most important thing, and your first priority should be seeking immediate attention from a hospital or doctor. Not sure that you're injured or how serious your injury might be? You should still seek immediate medical attention if you are in a car accident, truck wreck or any other type of accident. 
Getting immediate medical treatment does two things: First, it makes sure that any injuries you sustained are properly diagnosed and treated and second, it helps eliminate any doubt that your injuries were caused by the accident. Often, the shock and adrenaline of an accident can mask symptoms of injury, but making the mistake to skip getting checked out can have serious consequences. By seeking prompt medical treatment, you protect both your health and your ability to seek compensation for medical bills and time off work, with the help of your attorney. 
Tipos de colisiones de automóviles

 
Desde el más leve impacto hasta la acumulación de varios vehículos, cualquier situación en la que un vehículo choca con otro vehículo, obstruyendo objetos, personas, animales u otro tipo de escombros se considera una colisión de vehículos motorizados. A menudo, la gente tiene la impresión de que una colisión de tráfico debe cumplir con un conjunto de criterios estrictos para ser considerada para reclamar lesiones personales. De hecho, un accidente menor no necesariamente significa daño o lesión. Nuestros abogados especializados en accidentes automovilísticos revisarán los hechos de su situación con una persona experta. Pueden determinar el mejor curso de acción para obtener la compensación a la que tiene derecho, después de su accidente específico. 
Causas de accidentes automovilísticos
Arlington específicamente, y el condado de Tarrant en general, han experimentado muchos cambios positivos en los últimos años debido al crecimiento económico del área, la afluencia de corporaciones multinacionales y la revitalización de los lugares deportivos y de entretenimiento en las ciudades intermedias. Sin embargo, con este crecimiento tiene consecuencias graves para las carreteras de la ciudad. 
La mejora de la infraestructura necesaria se ha traducido en el afloramiento de los sitios de construcción en toda la ciudad, y los proyectos retrasados ​​han creado condiciones peligrosas en las carreteras. Se desvían constantemente de los carriles de las carreteras, se mantiene el mantenimiento de la superficie descuidada y las zonas de construcción confusas señalan el resultado en rutas peligrosas para los conductores que tienen su atención dividida por las condiciones caóticas. 
Exceso de velocidad: Texas es el hogar de 

los límites de velocidad más altos

 en los EE. UU.

 

Construcción de carreteras: se gastaron 

$ 428 millones

 para la construcción del condado de Tarrant 2018

 

Diseño del vehículo: piezas defectuosas

 

Entorno de la carretera: 

condiciones climáticas

, problemas de escombros en la carretera

 

Conducir ebrio: conducir ebrio, somnoliento o distraído

 

Error de vehículo comercial: capacidad de carga superior a los límites de tiempo en carretera

 

Congestión vial: entrada y salida de lugares deportivos, eventos de temporada o atracciones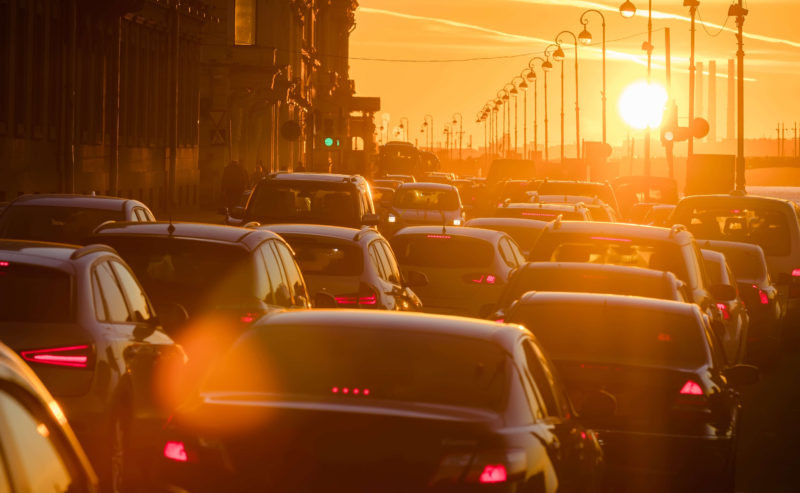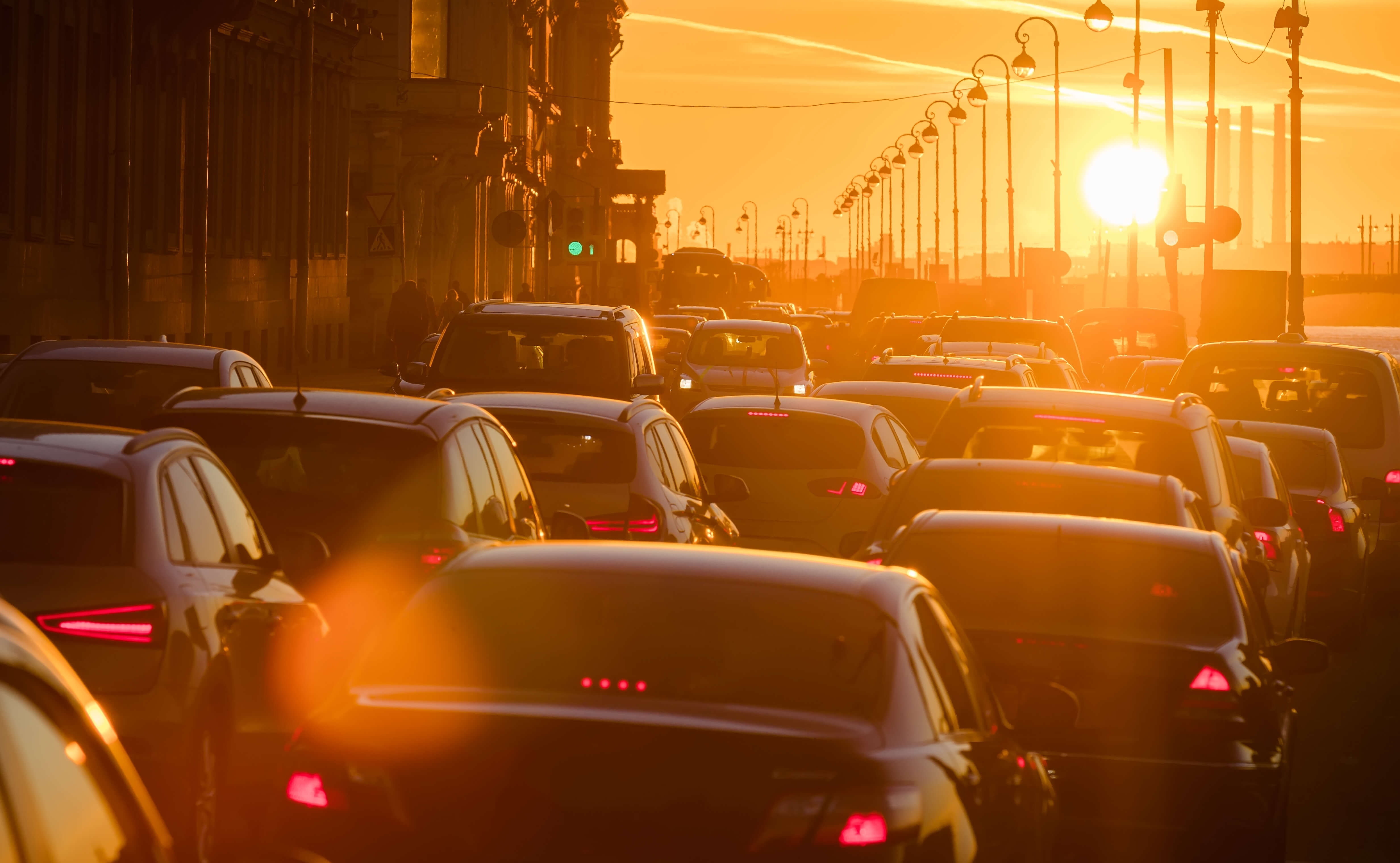 Más allá de los peligros que conlleva operar un vehículo, compartir el camino y las condiciones ambientales, hay áreas en cada ciudad que son extremadamente peligrosas. Las ciudades intermedias no son una excepción, con varias intersecciones de Arlington que experimentan la mayor concentración de accidentes de tráfico: 
Division Street y Cooper Street

 

Cooper Street y Pioneer Parkway

 

E. Park Row Drive y Watson Road

 

W. Park Row Drive y Cooper Street

 

Six Flags Drive y TX-360 Hwy

 
Después de su accidente automovilístico
Lesiones y deterioro 
Contusiones y cortadas son lo suficientemente graves después de un accidente automovilístico, pero las lesiones resultantes de colisiones de vehículos motorizados pueden ser mucho más graves. Después de un accidente, es posible que esté buscando un abogado de lesiones de espalda o que necesite un abogado de lesión cerebral traumática, asistencia que nunca soñó con solicitar. La ley de lesiones personales existe para proteger a las víctimas de accidentes con exactamente estas necesidades. El compasivo equipo de asesores legales de Thompson Law lo ayudará en cada paso del camino con la administración de su tratamiento y sus consideraciones posteriores al accidente. Estos expertos han visto lesiones que abarcan toda la gama, pero algunas de las lesiones graves más comunes que resultan de los accidentes automovilísticos son: 
Lesiones cerebrales traumáticas y de cabeza

 

Huesos 

fracturados 

 

Lesiones de columna

 

Parálisis

 

Trauma articular y 

desgarre muscular

 

Lesiones musculares, de ligamentos y tendones
Si ha resultado herido en un accidente automovilístico, puede solicitar el pago de su dolor y sufrimiento. Las implicaciones de su accidente automovilístico a menudo pueden ser mucho más amplias de lo que cree. Busque atención médica inmediatamente después de un accidente, siga cuidadosamente los tratamientos que le sé a recomendado y cuídese. ¡El resultado ideal para nuestros clientes es la recuperación total y compensación!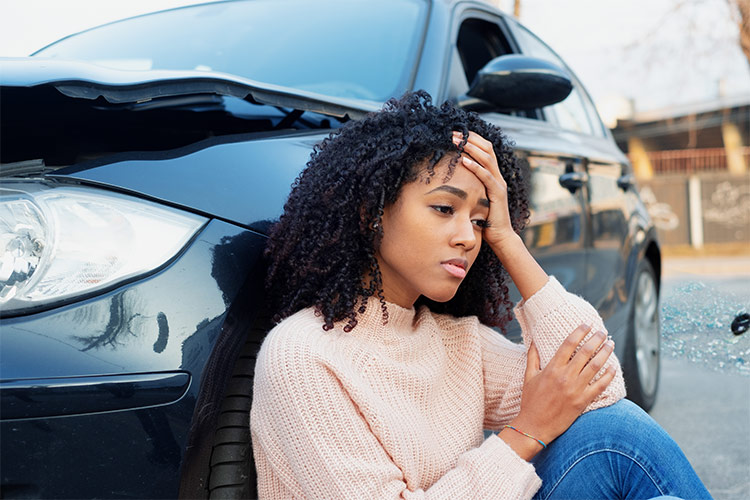 Repercusiones traumáticas de una colisión

 
Las lesiones físicas no son el único efecto posterior de un choque automovilístico. Los impactos mentales y emocionales son resultados frecuentes de estos eventos también. Estar involucrado en un accidente automovilístico puede ser una de las experiencias más traumáticas. Las lesiones personales son el sexto evento más estresante según el Índice de Cambio de Vida. Esta escala es una pieza fundamental de la investigación psicosomática moderna, y todavía se usa ampliamente hoy para evaluar los factores de estrés y predecir la capacidad de afrontamiento. La escala clasifica las lesiones personales en el sexto lugar de los 43 eventos más estresantes que una persona puede soportar. Las lesiones personales como resultado de un accidente automovilístico pueden provocar aún más de los factores de estrés enumerados, como cambios importantes en las circunstancias financieras, cambios en los hábitos físicos o incluso la muerte de un ser querido, lo que resulta en la aceptación de experiencias que alcanzan niveles insostenibles. 
Usted merece justicia y cierre después de experimentar un evento traumático, y es muy posible que merezca el pago por su sufrimiento y pérdidas. Con Ryan L. Thompson y su equipo luchando por usted, no se enfrentará solo a los culpables, las compañías de seguros y otros agentes culpables. La comprensión profunda de estos eventos traumáticos, y sus implicaciones financieras de largo alcance, es lo que distingue a Lion Law e inspira a su equipo de Thompson a luchar por la compensación que usted merece. 
Cuando Thompson Law lucha por su merecida compensación por lesiones personales, los fondos recibidos en el acuerdo pueden ayudar a cubrir los inmensos costos asociados con: 
Muerte injusta

 

Gastos médicos

 

Dolor y sufrimiento

 

Salarios perdidos

 

Calidad de vida reducida

 

Honorarios legales
La Garantía de la Ley del León

 
No recibimos una tarifa y usted no paga gastos legales a menos que reciba una compensación. Después de muchos años de representación legal y $ 1.8 mil millones de dólares en liquidaciones en efectivo, hemos dominado el arte de manejar los casos de nuestros clientes con empatía, compasión, respeto y, por supuesto, una habilidad prodigiosa. Comuníquese hoy (enlace para llamar) para una consulta gratuita. Experimenta la diferencia del León de la Ley. 
Si ha resultado herido en un accidente automovilístico, ahora es el momento de llamar a Lion Law 844-308-8180. La ley estatal limita el tiempo que puede presentar un reclamo después de un accidente de tráfico. Su lesión y compensación merecen atención inmediata. 
Abogado de accidentes automovilísticos de Arlington – Consultas gratuitas Comience AQUÍ. 
Contact us for a
free consultation
Principal Office Address: 3300 Oak Lawn Ave. Third Floor Dallas, TX 75219