OVER $1.8 BILLION RECOVERED FOR OUR CLIENTS
| CLIENT'S NET RECOVERY | CASE TYPE | DAMAGE |
| --- | --- | --- |
| $151,228,722 | Medical Product | Heart Damage |
| $104,479,115 | Prescription Drug | Diabetes |
| $90,455,399 | Farming Product | Trade Disruption |
| $68,055,680 | Prescription Drug | Heart Damage |
| $60,084,411 | Prescription Drug | Internal Bleeding |
| $29,224,646 | Breach of Contract | Financial Loss |
| $26,923,200 | Medical Product | Skin Death |
| $25,384,216 | Medical Product | Bladder Cancer |
| $19,116,024 | Breach of Fiduciary Duty | Financial Loss |
| $17,617,042 | Breach of Payment Contract | Financial Loss |
| $16,126,301 | D&O Negligence | Financial Loss |
| $14,280,000 | Tire Failure | Quadriplegia |
| $13,177,989 | Sale of Credit Reports | Financial Loss |
| $11,991,670 | Commercial Vehicle Accident | Death |
| $10,026,249 | Tile Sealant | Pulmonary Injury |
| $9,512,498 | Chair Causing Fire | Death |
| $9,187,114 | Industrial Accident | Burn Injury |
| $9,181,172 | Fuel System Failure | Two Deaths |
| $9,146,004 | Medical Product | Cardiac Injury |
| $8,894,000 | Tire Failure | Quadriplegia |
| $8,540,000 | Vehicle Crashworthiness | Death |
| $8,010,186 | Fuel System Failure | Death |
| $7,911,694 | Fuel System Failure | Death |
| $7,787,790 | Tire Failure | Quadriplegia |
| $7,694,750 | Industrial Accident | Death |
Results above are cumulative total amounts net to clients. Past success does not guarantee future success.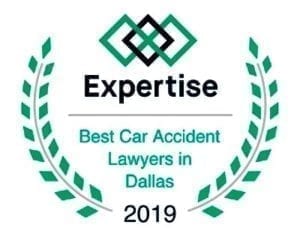 Share This Story, Choose Your Platform!
18 Wheeler Accident Lawyers – Semi Truck – Big Rig in Dallas TX
18-Wheeler Accident Lawyer Dallas
Also known as a tractor trailer, an 18-wheeler is a combination of a semi-trailer and semi-truck. This unit is enormous in size which makes it extremely dangerous on the road. Statistics show that 18 wheelers are among the top causes of road accident injuries along Texas roadways. This is because these rigs lose traction easily and are very difficult to stop or turn over short distances.
Accidents involving 18-wheelers and passenger cars most often result in serious injuries, predominantly to the people in the car. Cars are not built to withstand a collision with an 18-wheeler, which can weigh up to 80,000 lbs. when fully loaded. These tractor trailers can crush smaller vehicles on impact, due to the sheer weight and force.
This puts car occupants at risk of severe injuries such as:
Spinal cord injuries
Limb loss
TBI(Traumatic brain injuries)
Paralysis
Broken Bones
Burn injuries
Even wrongful death
Did you know that five percent of all injuries and 14 percent of fatalities in accidents are caused by 18-wheelers? Trucking accidents account for 50 percent of fatal crashes and 46 percent of injuries in Texas.
If you have suffered from serious injuries or lost your loved one in an 18-wheeler accident, then get in touch with us today. We at Thompson Law LLP, have a wealth of experience in tractor trailer injury cases and extensive knowledge of the trucking industry, which makes us uniquely qualified to provide you with strong and aggressive legal representation to pursue your claim successfully.
Experienced representation is crucial in such cases because trucking companies are backed by large corporations and have their own legal team. In fact, they often conduct their own internal investigation right after the accident, and driver logs that are key evidence may be destroyed to protect their interests. Due to this, 18-wheeler accident victims have very little chance of receiving compensation, unless they have a skilled lawyer standing by their side.
And that is why you should contact our 18-wheeler accident lawyer Dallas immediately. At Thompson Law LLP, we stand ready to represent you and act quickly.
Thompson Law Core Values:
FAQs
I've Been in an Accident With an 18 Wheeler. Who's Responsible – The Company or The Driver?
Kirk
2020-01-23T12:18:56-06:00
Many times it can be the fault of both the driver and the 18 wheeler company. Truck drivers can be at fault just like any other motorist for failing to follow the rules of the road. However, 18 wheeler companies and their employees have federal laws they are required to follow that govern things like how many consecutive hours of driving are allowable, minimum numbers of resting hours between jobs, when and how to do inspections, and so on. Also, the 18 wheeler companies have specific duties and responsibilities regarding training their drivers and supervising their work. When trucking companies refuse to follow standard rules, regulations, and practices regarding the commercial and transportation industry, people can get hurt and companies can be found at fault for contributing to or causing the collision through their irresponsible decisions.  An experienced 18-wheeler accident lawyer will know what violations to look for and how to hold both the driver and the company responsible for endangering the motoring public on the roads we all share.  
Leading Causes for 18-Wheeler Truck Accidents
18-wheeler truck wrecks may occur due to several reasons however, top causes include:
Bad judgment of the 18-wheeler truck driver,
Speeding
Failure to check blind spots
Mechanical failures
Overloaded trucks
Defective repair part
Poor maintenance
Driving Under the Influence
Truck drivers have the tendency to be deprived of sleep and extremely fatigued due to over scheduling and driving over long distances. Drivers are pressured by their employers to drive non-stop for 24 hours without sleep so that they can reach the destination on time. Even though they know that driving more than the number of hours that are allowed by the FDOT (Federal Department of Transportation) is illegal, they still do it for the money and eventually put their lives and the lives of others at risk.
How We Investigate the Case to Get You Justice and Compensation
It is advisable that you contact us right away after the accident. In this way, we'll be able to investigate the truck wreck before evidence has been moved or tampered with. Quick actions in such cases are necessary to build a strong case. Therefore, once you hire us, we will send our accident reconstruction expert to the scene to collect evidence, secure measurements and take photographs. Our team will also secure and acquire the data of the truck's GPS and black box which the insurance adjusters or attorneys of the trucking company often hide or destroy to limit their client's liability. Furthermore, we'll send a notice to the responsible trucking company demanding them to preserve and maintain all evidence in post-accident state. We'll also investigate the licenses and safety record of the trucking company, and then conduct a background check of the truck driver.
Simply put, we'll do whatever we can to help you get compensated and ensure that justice is served. All work that we do is on contingency basis. This means you only pay us when you receive your compensation. At Thompson Law LLP, our 18-wheeler accident lawyer Dallas evaluates each 18-wheeler accident case thoroughly and in-depth from every angle possible and makes sure that every potential party that may share the blame is identified. In a truck accident, potentially liable parties can include:
The person driving the 18-wheeler
The trucking company operating the 18-wheeler involved in the accident,
The manufacturer (in respect to defective parts)
Road construction companies (failure to notify about the road hazards or defects), and Company for fleet maintenance (failure to maintain the truck appropriately).
Please note that we'll handle all negotiations and communication on your behalf with the liable party and insurance company so that you can focus on your recovery without any stress or tension.
When you've been injured in an accident, if can be difficult to know what to do first. Whatever you do, don't talk to the trucking company or their insurance provider. It is advisable to avoid interacting with the negligent party on your own. Remember that trucking companies often trick victims into minimizing their claims by distorting facts and negotiating directly with the victims. So, never communicate with them or accept their offer. Just politely ask them to talk to your attorney.
Contact Our 18-Wheeler Accident Lawyer Dallas
Call us toll free at 844-308-8180 for a FREE CONSULTATION, or locally at (214) 444-4444. We will review your case and determine the best course of action to fight your legal battle and ensure that you get compensated rightfully for the financial and physical loss incurred.
Contact us for a
free consultation
Dallas: 3300 Oak Lawn Ave., Suite 300, Dallas, TX 75219
Fort Worth: 5500 E Loop 820 S, Suite 109, Fort Worth, TX 76119
San Antonio: 777 E. Sonterra Suite 330, San Antonio, TX 78258